LDE UTC Staff have been making test tube holders to support the NHS with rapid testing for COVID-19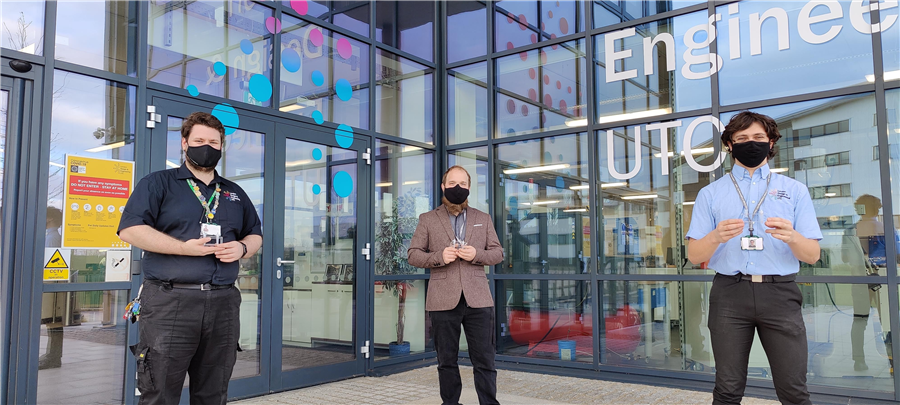 A collaboration between Newham Council and the Royal Docks based London Design and Engineering University Technical College (LDE UTC) has overcome a potential threat to the speed of Covid-19 testing - London Borough of Newham
The rollout of two new vaccines for Covid-19 is being hailed as the key to defeating Coronavirus and ending the pandemic, which has led to so many deaths, and wreaked havoc on our daily lives, and on the economy.
But while the rollout is just beginning, the second weapon in the war is the ability of to offer rapid testing, which still needs to be ramped up to ensure people with the virus can find out quickly and take the appropriate action to self-isolate.
The arrival of the new variant of the Covid-19 virus has pushed infections rates to dangerous and record levels, and led the Mayor of London to declare a "major incident" which threatens to overwhelm the NHS, so anything which impedes the delivery of rapid testing seriously affects the ability to get on top of infection rates.
It can take the seemingly smallest thing to disrupt this vital service. In Newham public health teams found themselves frustrated by an inability to source and acquire test tube racks – which are vital in the testing centres.
Jason Strelitz, Newham director of Public Health said: "It seems like such a small thing, but a national shortage of this type of equipment was seriously threatening the ability of our testing centres to deliver safe rapid testing – but as we know necessity is the mother of invention."
A conversation between a Newham public health officer and Geoffrey Fowler, Principal of the Royal Docks based London Design and Engineering University Technical College led to a brilliant solution.
Geoffrey Fowler said; "We were talking to Newham because the college was helping to set up a pilot for rapid testing for school and college pupils and staff, and it was mentioned that they were experiencing difficulties, along with other local authorities, in sourcing and securing test tube racks.
"We are a design, engineering, technology college specialising in equipping our pupils here in Newham with the education and skill sets to build careers in this high-value area of work, so we thought we can do that!
"24 hours later a team of our staff, James Wayland, Joshua Button and Jonathan Allard had designed and manufactured 300 units of test tube holders.
"The challenges were to create them quickly and ensure they were safe to use in a clinical environment, and could be kept clean and sterile."
Jason Strelitz said; "We couldn't quite believe it, procuring this equipment was taking up hours of our officer's time, and potentially holding up the work of our vital rapid testing centres, and here within a day the team at LDE UTC had solved our problem. It was just amazing and although it may seem a small thing it's solved a massive problem which was causing our team a real logistical problem."