Introduction to Aviation Completed - We Have Lift Off!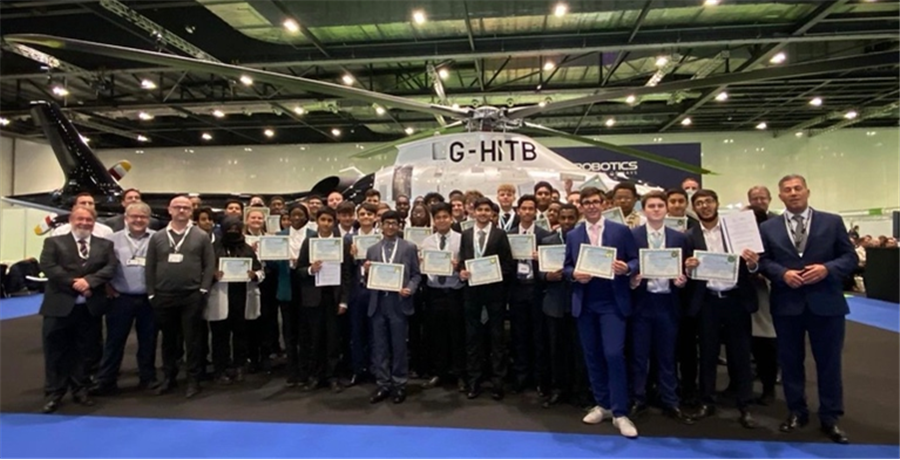 After weeks of hard work and dedication following their Introduction to Aviation Course delivered by the Boeing company, Jeppesen, our International Air and Space Institute (IASTI) learners celebrated their great achievements at the Helitech Expo at the Excel Centre, London. Here, they featured at an Awards Ceremony being conducted in their honour, where they were each presented with their certificates of achievement by Simon Witts, founder and CEO of IASTI and Boeing's Jeppesen.
Our learners made us exceedingly proud by performing to a high standard, with many achieving the highest award of Distinction*.
This was part of a trip organised by IASTI in partnership with Helitech, which gave our learners the opportunity to discover the latest technologies and advancements in the aviation industry, with particular focus on the helicopter and drone sectors contributing towards the future of sustainable air travel.