This is How We Do It.
Gary Waughman, Station Manager at London City Airport Fire Services came along to LDE UTC co-deliver on our Health and Safety module. Our learners were treated to a demonstration of basic first aid and fire training from point of view of the national fire services .
Our learners showed great engagement with our guest, asking smart questions and demonstrating their analytical and clear-thinking mindsets.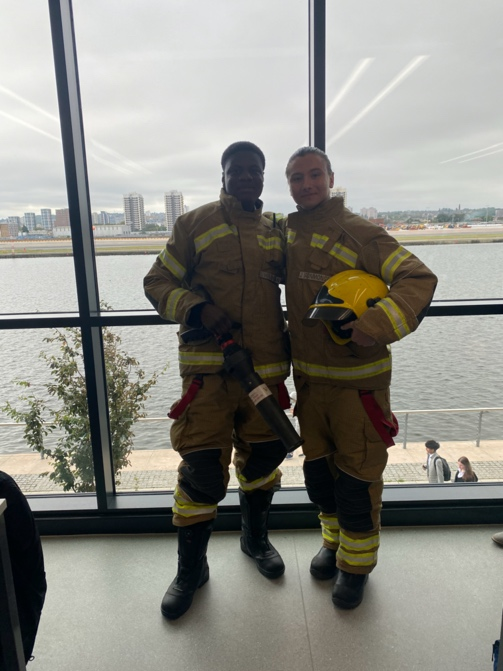 By describing a day in the life of a firefighter and going into great detail about some genuine episodes and scenarios that he had experienced throughout his career, Gary was able to bring into the classroom a taste of the exciting and challenging scenarios the fire department experiences on a daily basis just outside our windows.
Every learner had an opportunity for some hands-on play with the real life equipment used by the local fire services that Gary had brought in for their education and for their entertainment.