Aspiring Architects at Work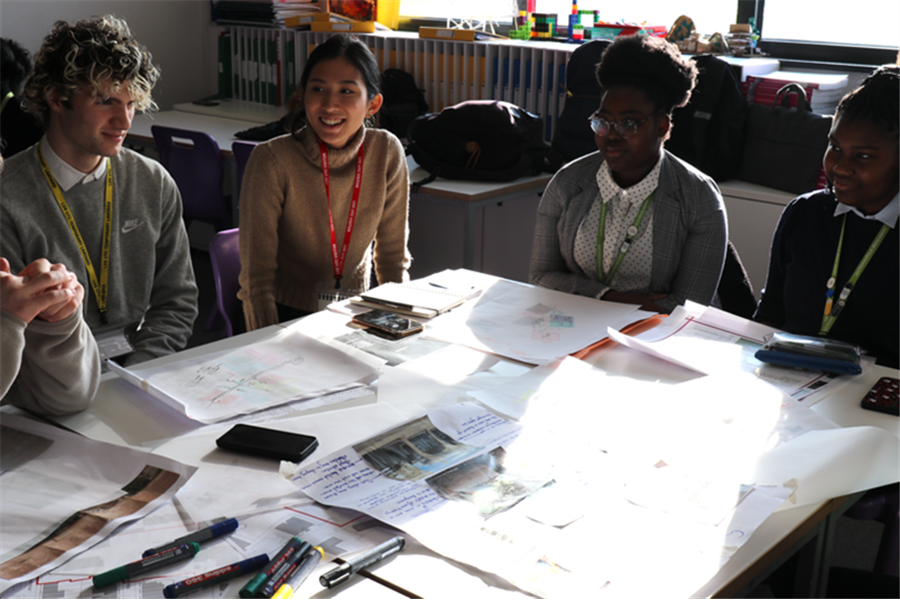 It was all systems go for our key stage 5 Built Environment Learners last week! They were firing on all cylinders as they worked closely with experienced architects from Holland and Harvey who are leading a three-part, four-month long architectural project that aims to revive a dying high street in London. This workshop had three key objectives for each learner:
To clearly define their intention on the project
To use model making as a tool to communicate the aesthetics of their schemes
To improve their presentation skills in preparation for the final critique happening on the 9th of December at Holland and Harvey's Central London studio
We started the morning in small group tutorials, for learners to deep dive into their individual projects and receive one-on-one tutoring. Their projects were based on data gathered by the learners from a site survey at Stroudley Walk in Bow. Learner Gabe reflected on this experience, "At first, I felt that my project and ideas were completely torn apart into a thousand pieces but then were pieced together again to become a much more polished design and resolution to the site".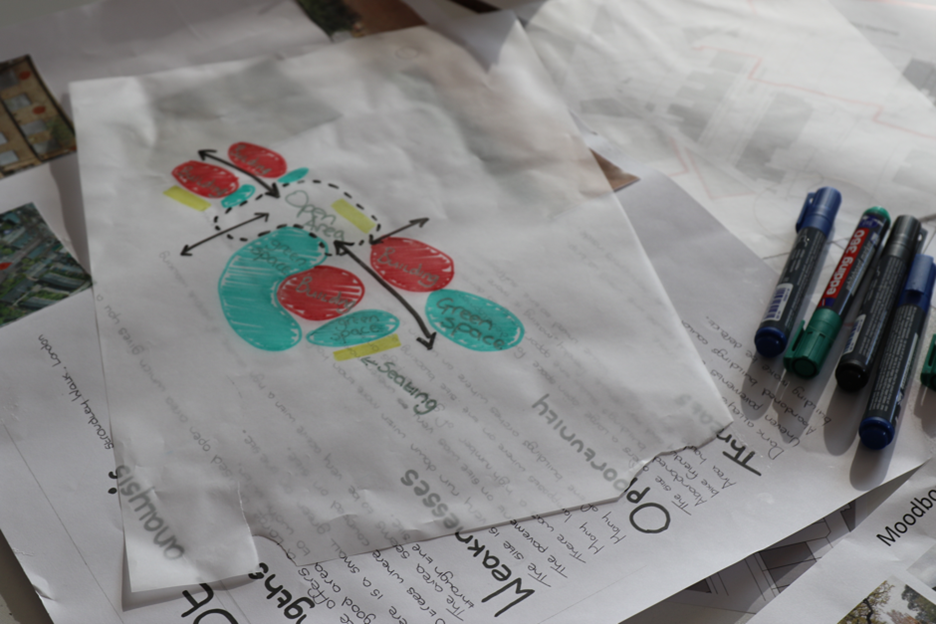 The next activity involved making two architecture models, one a five-minute 'fast and furious' model, and the other a more intricate version which took an hour to make. When asked about this, learner Monique answered, "I had so much fun making the fast model because it allowed me to be spontaneously creative without being too precious. Much to my surprise, the end result of what I produced reflects my artistry!". Results!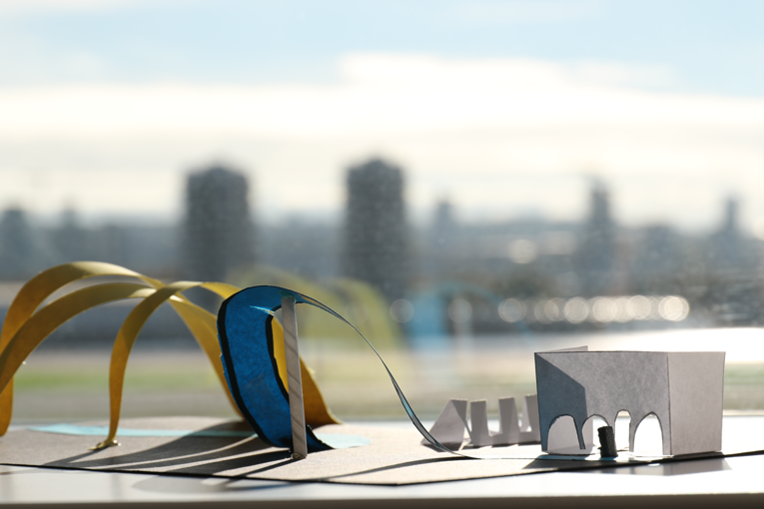 A fast and furious architecture model showing spatial quality
The final task was the 'elevator pitch' where learners presented their best ideas within a 30-second timeframe (the average duration of a lift journey). Learner Adam who excelled in this activity exclaimed "I usually get tongue-tied when it comes to presentations, but due to the time constraint, all I could think of was to get my best ideas across before the bell rings!" I think it's fair to say that our learners have gained not just best-practice experience from industry practitioners and a greater sense of ownership for their scheme, but have also built the confidence to be able to deliver their final 'crit' to the best of their abilities come December.
by Andrew Tan, Design and Built Environment Teacher