Jack Petchey Achievement Award Winners interviewed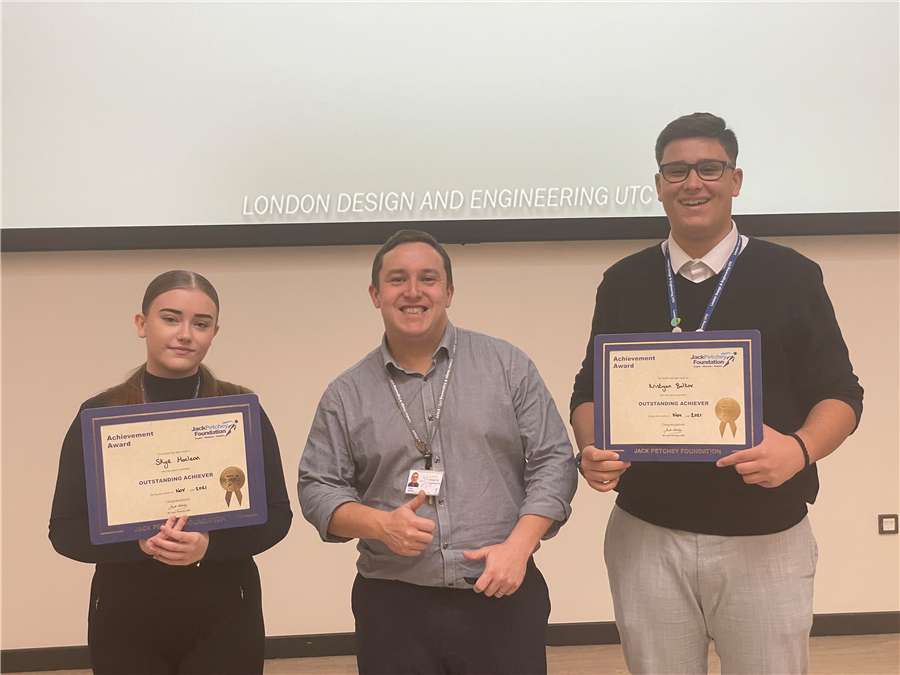 The Jack Petchey Achievement Award celebrates young people who have gone above and beyond to achieve great things in their personal lives, local area or college. Each year, Jack Petchey recognises the achievements of around 12,000 young people across the country, investing £3.5m through this scheme.We sat down with our three Jack Petchey Achievement Award winners (Jade, Kristiyan and Skye) and asked them a few questions to learn more about how they are helping to shape this college's identity.
What do you do to help improve the college?
Jade: "I just try to do extra things outside of what I already have to do in college, really. During the holidays I volunteered for summer college and was looking after the year 9's. It was hard – a lot of work – but very rewarding. A lot of them I still see now around the college, and I feel like I've seen them develop so much just in this year."
Kristiyan: "Mainly, I just always try to help teachers and learners wherever possible to make the college a good environment for learning. I want to always be ready to step up and help in any situation where a learner or teacher might need me".
Skye: "I worked with Jade, Kristiyan and others to create the system for the form rep, college rep and college president. I am also a form rep for Thames Water group. Like Kristiyan, I just try to help out wherever possible."
What motivates you to go above and beyond, and do more in the College?
Kristiyan: "Teachers are not able to see everything that goes on everywhere in the college so I know that I can help by being a positive influence in the places they can't get to. I also think it helps build better connections between teachers and learners."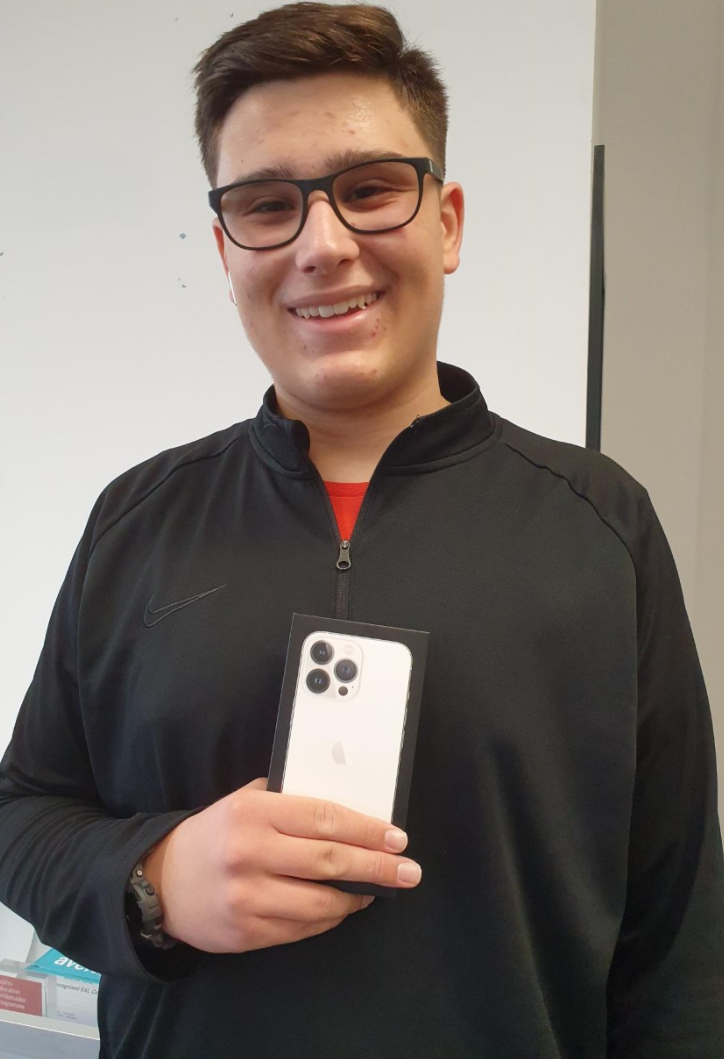 Jade: "Before I joined LDE I didn't really get involved much in my secondary college but when I joined LDE in year 12, I was encouraged by teachers like Monica (Head of Year 13) and Jonny (Head of Year 12) to step out of my comfort zone and get involved in different things. This year I've actually put myself forward to be Vice President of the College."
Skye: "By doing more I am exposed to all these different experiences like organising events or doing presentations. I didn't know Jade and some of the other learners in different years, but now I'm seeing people around the college and know their names. It's nice to be connected across the college!"
What are your plans with the prize money?
Jade: "I'd like to take my whole family out for a big meal and really treat them."
Skye: "I'm going to go for a meal with some of my friends and then go to the cinema after."
Kristiyan: "I want to buy myself a nice necklace and then with the rest I'd like to take my parents out to dinner."
Head of year 9 Zak Sheylia, who ran the award this year said, "I am very proud of these learners, who embody the ethos of LDE UTC. They consistently give up their time to support the college volunteering for a range of extra-curricular duties, and their hard work has not gone unnoticed."
"These learners embody the culture we strive to create at LDE UTC. They are selfless, diligent role models who shape the environment of the college by always stepping up when required. They are deserving winners of the Jack Petchey Achievement Award." - Geoffrey Fowler, CEO & Principal.