LDE UTC Remembers. In conversation with the cadets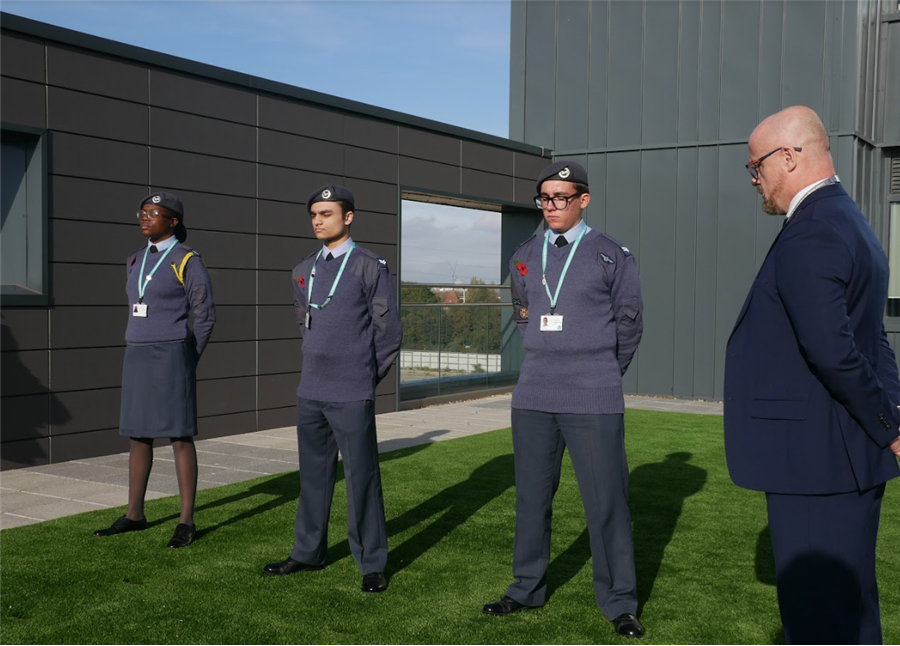 At 11.00 on Thursday 11th November, staff and learners at LDE UTC honoured Remembrance Day by observing two minutes' silence on the terrace.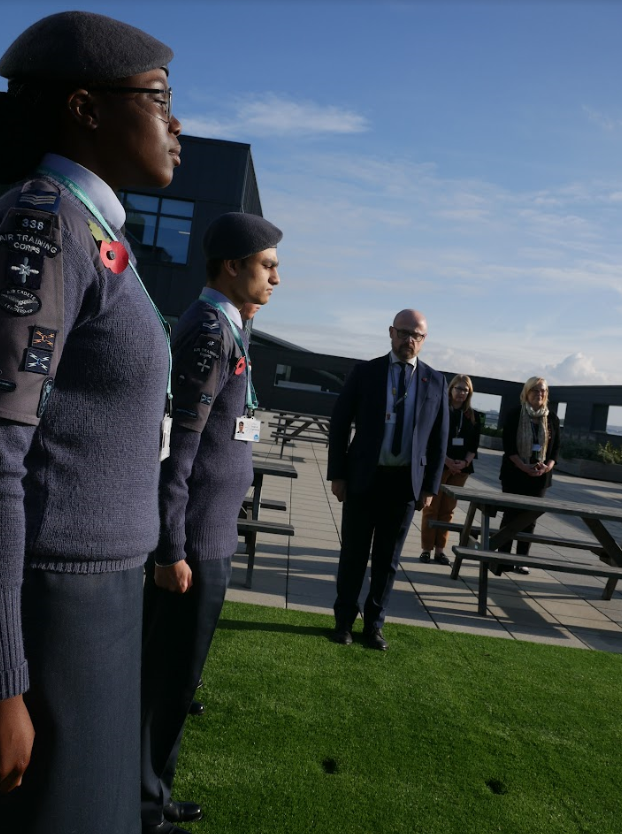 Remembrance Day, held annually on the 11th day of the 11th month at 11:00am, is our national opportunity to reflect on and remember both the service and the ultimate sacrifice of all those who have defended our freedom. It is a day to stop and recognise that our way of life has only been made possible by the sacrifice of others; it is a day to remember all those who have lost their lives as a result of conflict as well as the surviving veterans who still carry the memory of conflict.
Three of our learners who took part in our commemoration were granted permission to dress in their air cadet uniforms to demonstrate support for the armed forces.
I caught up with year 12 learners Raajvir, Simon, Iustin and Shaneeka to find out about their experience and impressions of Remembrance Day this year:
How did you commemorate Remembrance Day at LDE? Raajvir: We were invited to join Head of year 12 Jonny Morgan, on the terrace upstairs to take a moment to really reflect on the people that have passed [away in war].
Why is Remembrance Day important? Raajvir: To me it's a moment of reflection and silence because it makes me think about what's happened and reminds me that we are here today because of them.
Iustin: There are still soldiers who are suffering, even years after leaving [the army]. We should encourage our veterans to speak about it. Remembrance Day helps to raise money and awareness on this important subject.
Why did you decide to wear your cadet uniform on Remembrance Day?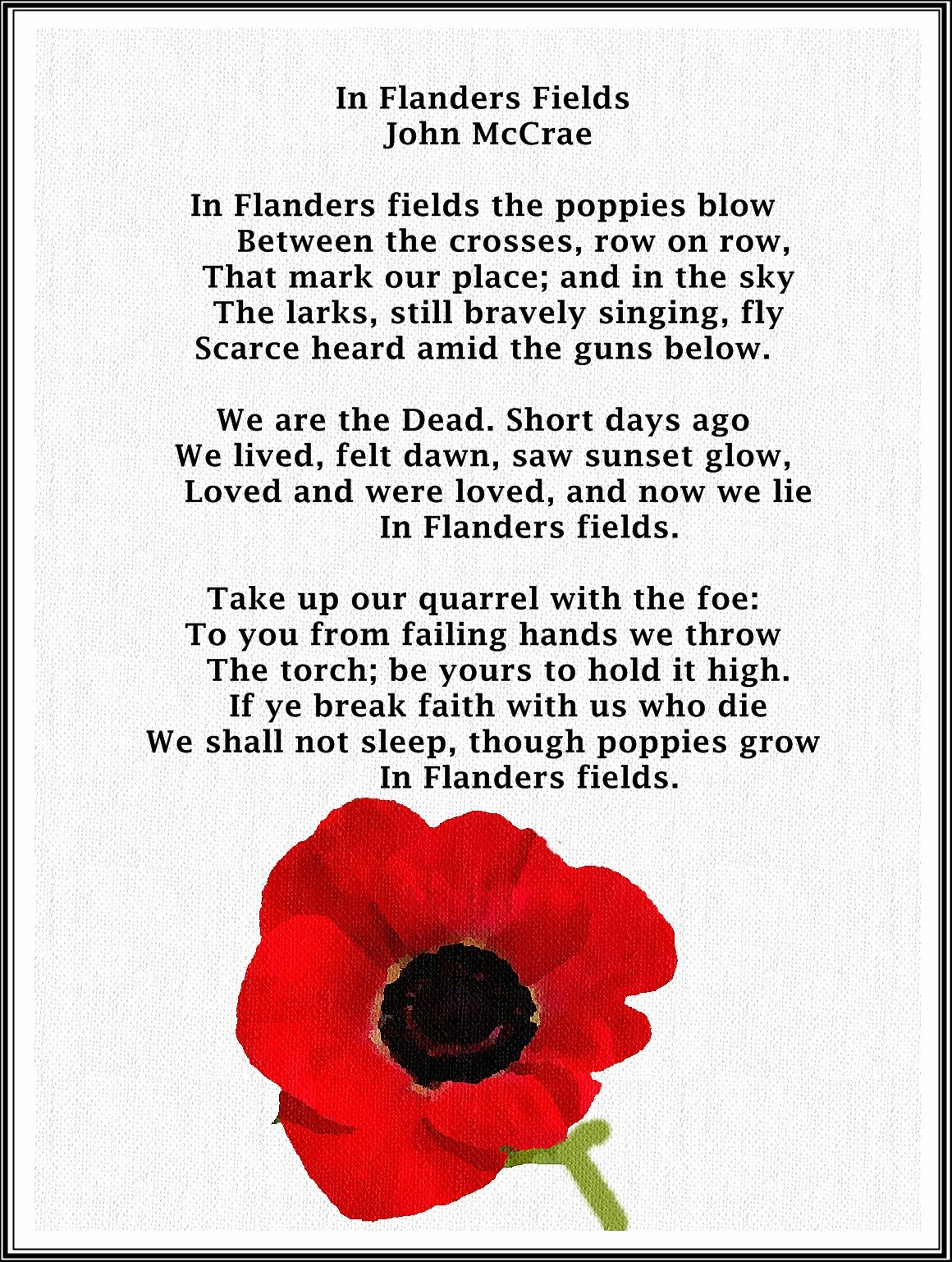 Shaneeka: I wore it to represent people that died and people that are still fighting to help the civilians in their country and to protect others.
Simon: The importance of your uniform is that it reflects on who you are, so if you have a really sharp uniform, it shows that you are a sharp person who takes pride in who you are and everything you do.
Shaneeka commemorated Remembrance Sunday by representing her squadron at The Cenotaph in Whitehall, London. She described the 'immense honour' as a day she will never forget. Raajvir led the main Remembrance Day parade in his local area. Iustin took part in the Festival of Remembrance at the Royal Albert Hall where he helped raise over £25,000 for veterans suffering with PTSD.
CEO & Principal, Geoffrey Fowler said "We are immensely proud to see our learners honouring the legacy of those who sacrificed themselves for our freedom."