Our very own Drummer!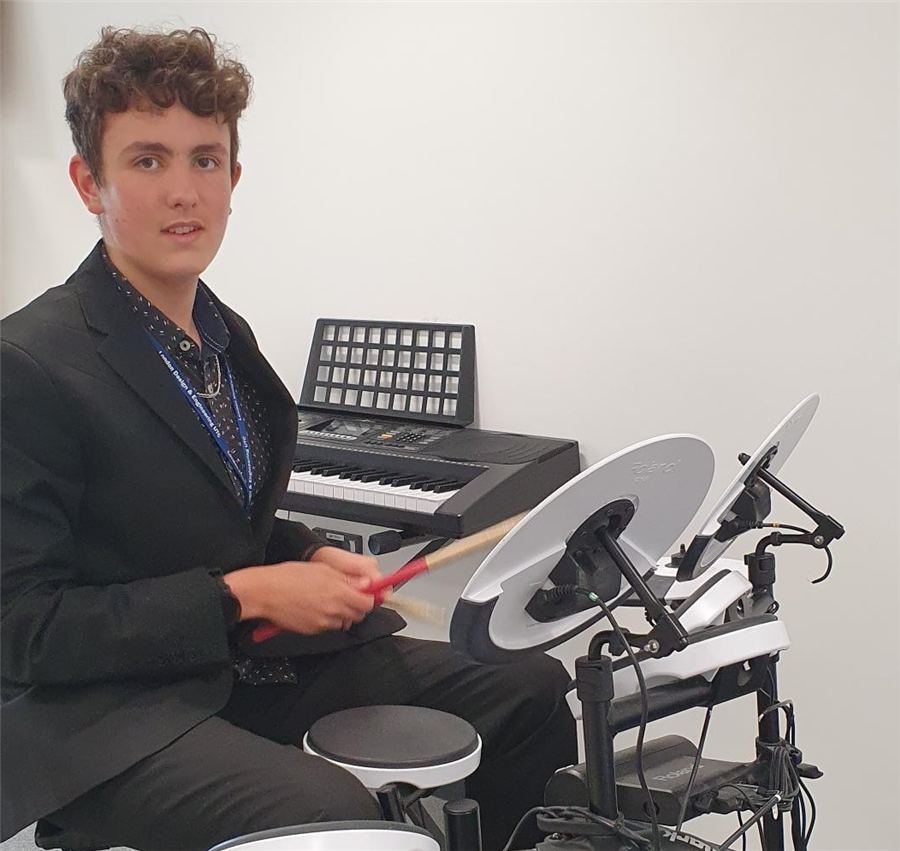 Year 10 Learner, Ben doesn't miss a beat, attaining 87% in his Drumming Exam
We are very proud of Year 10 learner Ben, who recently sat his Grade 7 Drum exam and passed with 87%! This is a fantastic achievement and is in addition to his GCSE Music which he completed in the last academic year.
Ben began learning to play the drums in primary school and has been playing for over eight years. He plays in several different venues and has played at the Royal Festival Hall and the Queen Elizabeth Hall, both in London's South Bank.
He is the drummer in four different bands as well as the band in the prestigious London-based music school where he is a student. Ben added, "I come from a really musical family. I love playing the drums because it's one of the most fun instruments you can play. You can do more, with styling and interpretation of different types of music. Playing the drums is more physically engaging than playing most other instruments."
Head of Year 10, Tony Green said, "I've never seen Ben without a smile on his face! He's a dedicated, hard-working learner at whatever he puts his mind to, so I am not at all surprised that he's done so well with his drumming. We've got so many multi-talented learners at LDE. Well done, Ben."
Ben's next gig will see him performing live in Blackheath with the music school in mid-July, and we wish him all the very best.