Grand Mural unveiling undertaken by Mayor of London Borough of Newham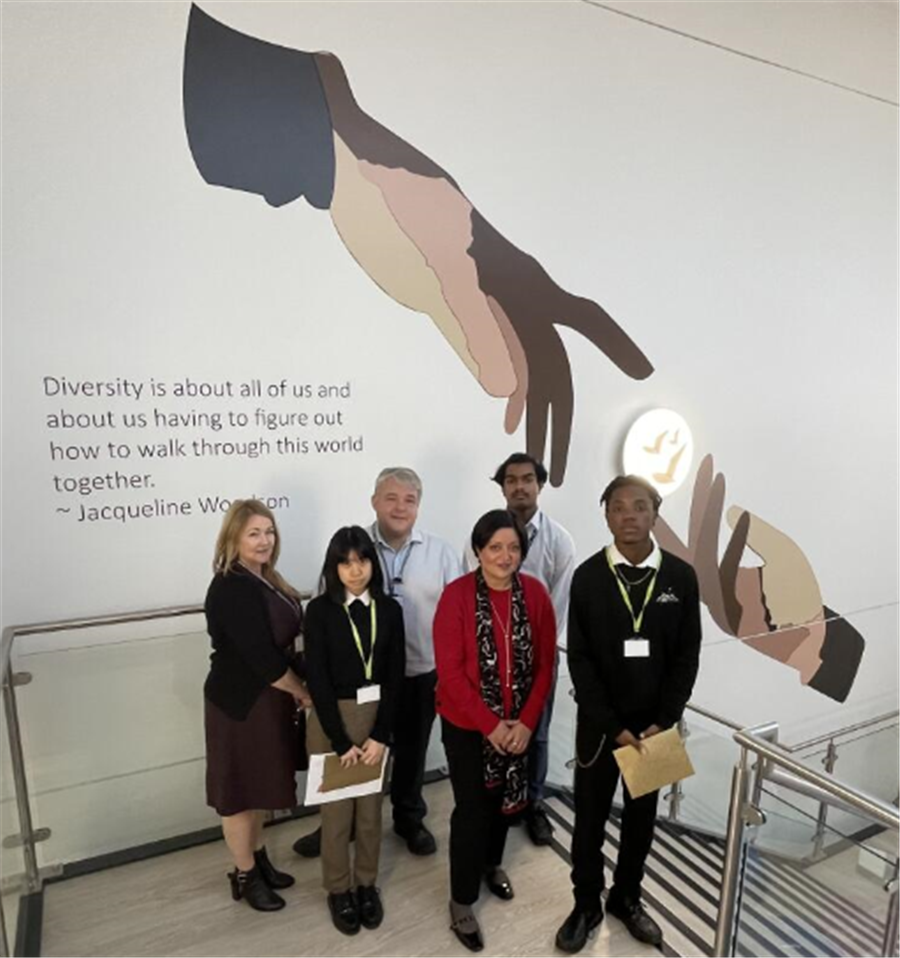 We were delighted to welcome the Mayor of Newham, Rokhsana Fiaz here at LDE UTC on Tuesday 21st September. She visited us to conduct the grand unveiling of the winning design in our Equality Diversity and Inclusion Mural competition. The winning mural was created by year 13 learner Niyi, whose image was chosen as the best among stiff competition with many other excellent designs. Niyi's wonderful creation was then sent to our expert professional design team, and now holds pride of place on our main staircase here at LDE UTC.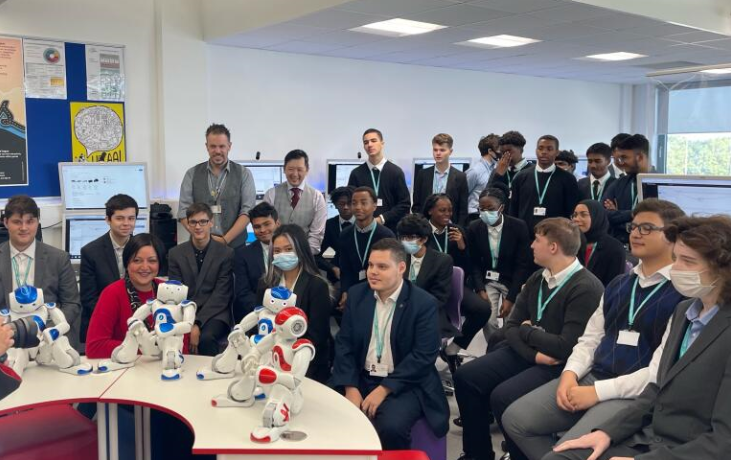 The competition had been open to all learners, from year 9 right through to year 13. It was undertaken in the summer term and all entries were of a very standard.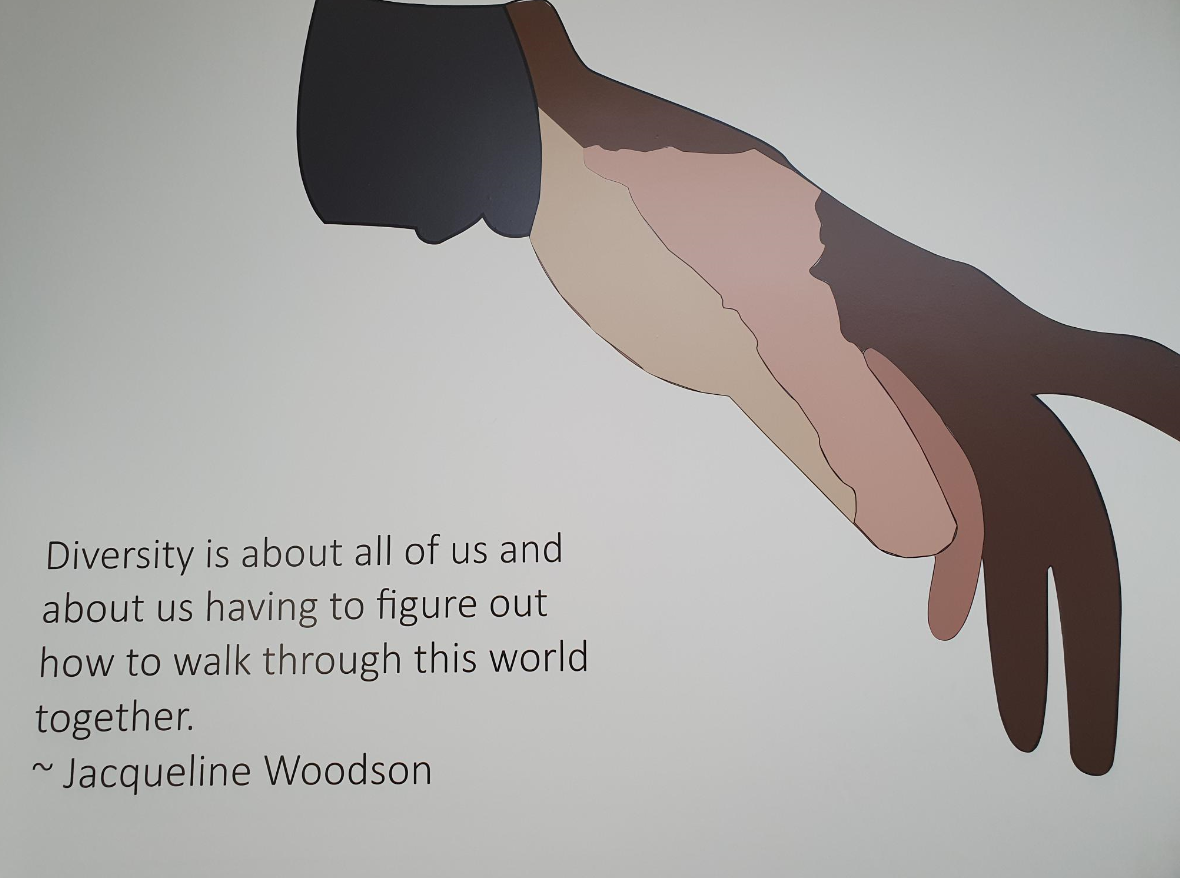 The Mayor then met our competition winner Niyi, along with the 2nd and 3rd place winners, Salman in year 11 and Mai in year 13. The learners engaged with her and shared their inspirations for their entry, they also discussed what career paths they would like to move onto once they had finished their studies here with us here. they talked at length about how much they enjoyed being at LDE UTC. Their designs will also be showcased around the college.Principal and CEO, Geoffrey Fowler then led the mayor on a tour of our college, where she met with several members of the staff team and engaged with learners who are currently studying on the International Air and Space Institute (IASTI) course, and learners on some of our digital media courses. She left the college impressed, and stated that she would love to come back again and further support our learners.
by Gill Lois, PA to Vice Principal Gloria Gold