Lego for Life!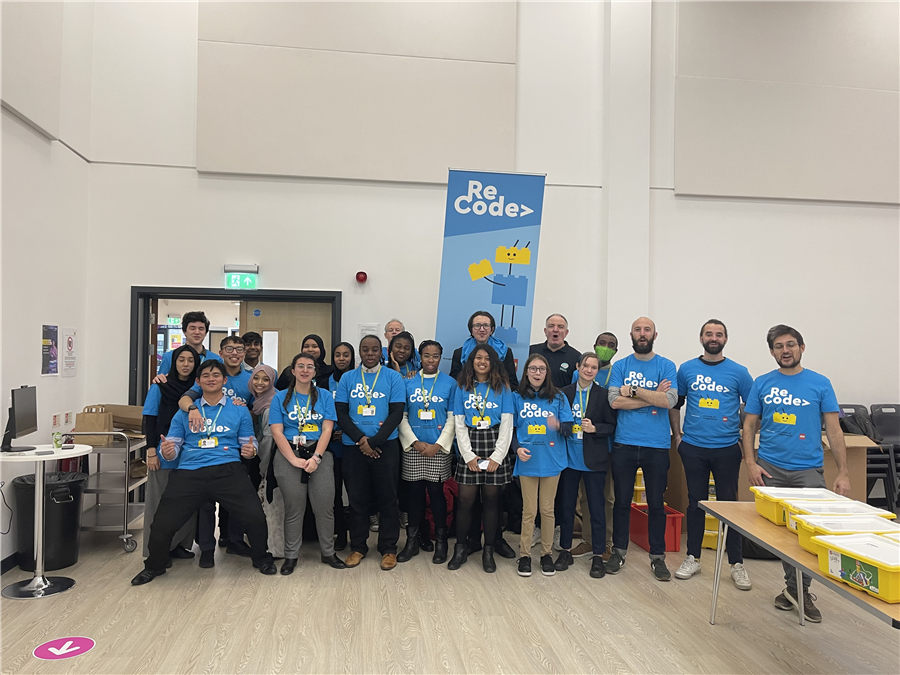 Our learners teamed up with The Institute of Imagination, Raising Robots and LEGO Education to deliver the RECODE workshop, which 'aims to give young Londoners aged 9-11 the chance to take on real-life coding challenges.' Primary school students visited LDE UTC and were challenged to use LEGO and coding to design an environmentally friendly SMART home that is accessible to everyone.

Equipped with the skills developed through LDE UTC's LEGO innovation programme, our learners encouraged primary school students to think critically and explore different models for sustainable living. Learners took charge of the workshop by expertly emulating the exploratory teaching methods they had experienced in their own classes. As a result, primary school students were able to understand and explore global issues - such as sustainability and accessibility- in a unique and creative way.
Year 12 learner Fatima shared her experience of teaching at the RECODE workshop: 'LEGO helps to get [primary students'] brains thinking in a different way. With LEGO it was a lot easier to break down complex ideas in a way that younger children could understand.'
It was a privilege to see our LDE UTC learners use LEGO to cultivate primary school students' critical thinking and practical exploration of big ideas, issues and solutions.
'LEGO is a limitless resource. It can benefit any learner's experience despite age or subject. At LDE UTC, we are proud to be using this resource across our curricular, extra-curricular and employer engagement activities' - Shafina Vohra, Lego Lead.