National Apprenticeships Week 2022
We celebrated National Apprenticeship Week (NAW) in collaboration with the University of East London and speakers from various companies, alongside LDE UTC apprentices, by successfully delivering a series of virtual events. We aligned with this year's NAW theme: 'Build The Future' by delivering interactive talks that explored how educators, employers and apprentices all contribute to the success of apprenticeships.
Let's reflect on just a few of the many highlights from this amazing celebration of apprenticeships...
A Day in the Life...
Shared across our digital platforms and in virtual sessions throughout the week, LDE apprentices Ejder and Andreas took us on a journey through a working day in the life of an apprentice. Our apprentices offered insight into their college/work balance and shared some of the experiences they have gained since the beginning of their course. Andreas and Ejder spoke eloquently, providing us with a valuable understanding from an apprentice's perspective.
Reaching the Future Generations...
With the help of ASK (Apprenticeship Support and Knowledge), Clarion Housing Group and Multiverse, we delivered a virtual talk to students from St. Angela Ursuline Girls' School in years 10, 11, 12 and 13. This talk provided students with a comprehensive overview and timeline of the apprenticeship process. ASK, who provide apprenticeship support and knowledge in schools and colleges, outlined details about what an apprenticeship is and many of the opportunities they can lead to. Clarion Housing Group, the largest housing association in Europe and a large employer of apprentices, then offered invaluable application tips from the employer's perspective. Multiverse, an organisation that helps those looking to get into apprenticeships, shared all the resources they have available to mentor and support young people. Finally, LDE UTC shared the role of the educator in an apprenticeship course. By joining forces with different companies that contribute to the success of apprenticeships, we were able to provide the future generation with a clear understanding.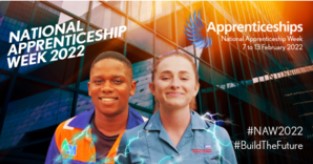 Inspiring Apprentices...
We were also privileged to hear from our first-year apprentice Hannah, who is a civil engineer technician for the City of London. Hannah joined our virtual event at St. Angela Ursuline Girls School to provide an insight into the path she took to become an apprentice and the experiences she has gained as a result. Hannah discussed the benefits of paid learning, opportunities for career progression and the transferable skills she has been able to use during her first year as an apprentice: 'I go to LDE UTC and learn the theory and can instantly apply these lessons when I'm on site.' Hannah perfectly exemplified the successes a young person can achieve when undertaking and seizing the opportunities provided on this path'.
Final Reflections...
LDE UTC's Apprenticeship Coordinator Beatrice, who represented the college at virtual events across the week, expressed that, '…it was fantastic to share and receive great insight on apprenticeships across all industries. I believe the talks delivered were both informative and inspirational for the next generation.'
Furthermore, Head of Apprenticeships Sharna Rolle stated, 'We are truly excited to have the opportunity to collaborate with so many training providers and employers who are looking to drive forward standards in apprenticeships and believe that this is a fantastic route for those wishing to hit the ground running whilst working towards a qualification.'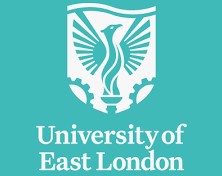 Thanks to all those who contributed to the success of our National Apprenticeship Week event: Clarion Housing, St. Angela's Ursuline School, One Consult, Mace and UEL.
Finally, a special thanks to our inspirational year one apprentices Hannah, Andreas and Ejder who represented the College exceptionally as role models for the next generation.