Built Environment Learning goes Through the Roof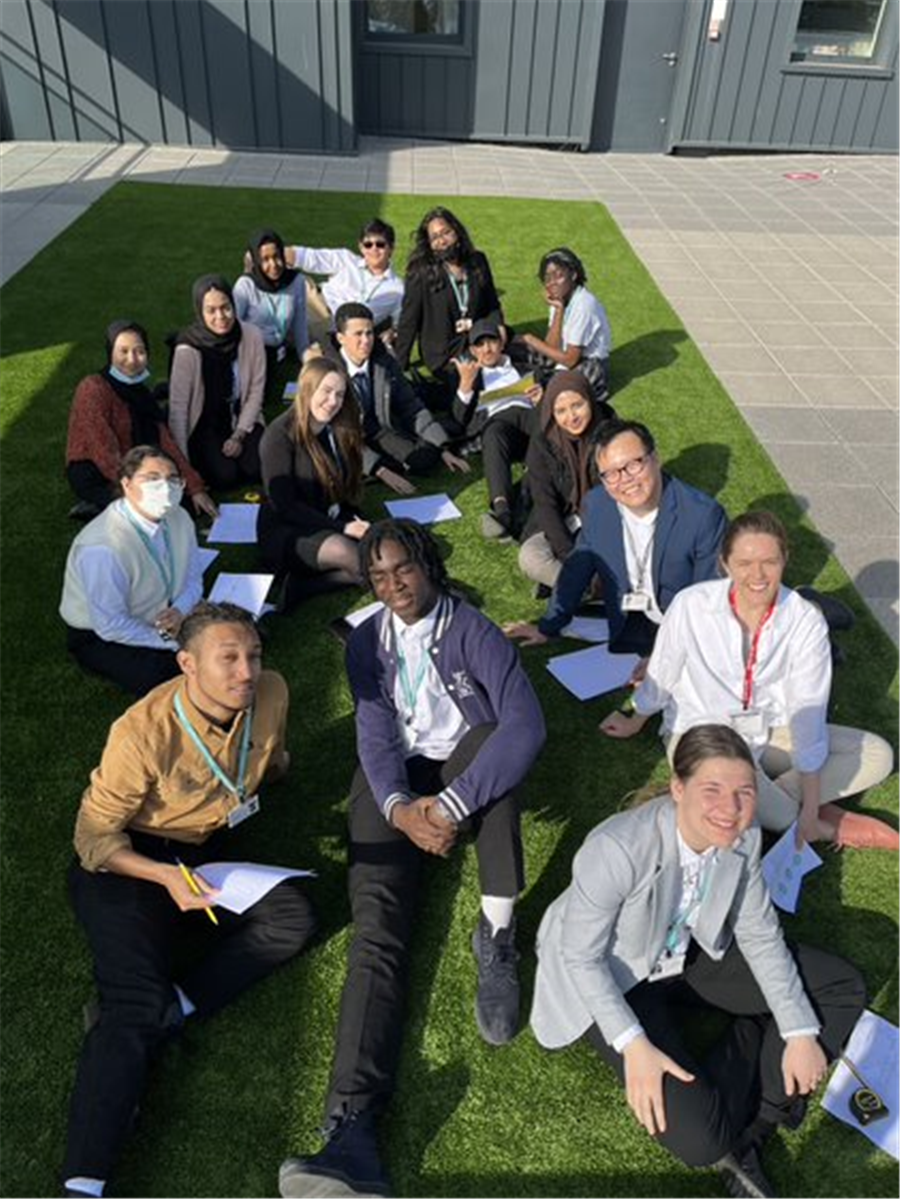 The weather was definitely on our side when Landscape Architecture firm LDA Design came to the college to introduce an exciting brief; to design the roof terrace at LDE UTC. The ambition of this employer-led project is to design a multifunctional space, where learners and staff can work, relax and congregate. It is also required to improve biodiversity for the surrounding area.
'Landscape architecture is the design of outdoor areas, landmarks, and structures to achieve environmental, social-behavioural, or aesthetic outcomes.' It is a study about how we see our world and build our environments. In ever condensing urban environments, landscape architecture creates life between buildings.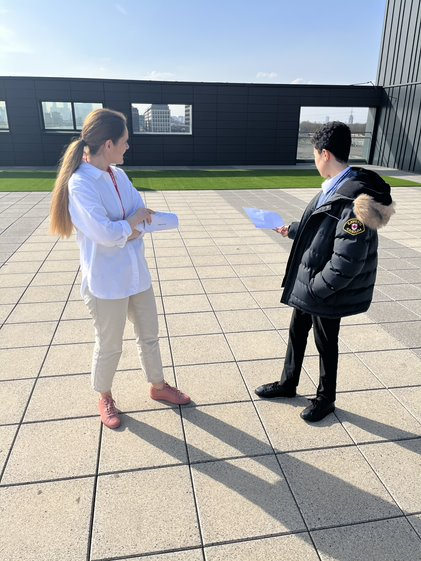 Working as a landscape architect for LDA Design, Akvile was the perfect person to introduce this project. LDA Design is an independent, employee-owned consultancy of urban designers, landscape architects and planners who work together. The consultancy's single mission is 'to create great places and shape the world around us for the better'. During the session, Akvile demonstrated how the company have been succeeding in its aims by sharing just a few of the many amazing projects LDA Design has completed. Landscaping projects included 11-21 Canal Reach in Kings Cross, a Battersea PowerStation and Queen Elizabeth Olympic Park. Using these case studies, our learners discussed the positive impact of architectural landscaping on these areas.
After productive discussions about landscape architecture and various projects, the learners were challenged to consider how they could transform the roof terrace at the college. Learners had to consider important design elements such as function, form, accessibility and environmental consideration. This could be achieved with zoning and clever planting. Finally, learners set out onto the roof terrace for the site analysis. They conducted a SWOT analysis where they recorded the strength and weakness of features such as key views and existing materials found on site. Learners also understand the importance of sun aspect and wind mitigation, which will inform their design decision.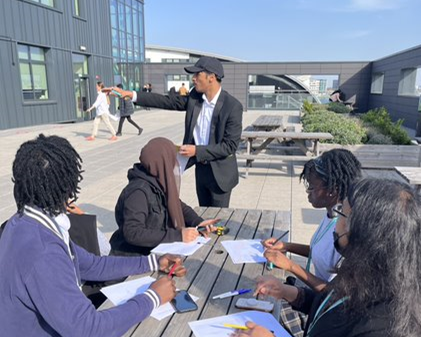 Working in groups, learners brainstormed the most effective way to measure the total surface area of the site.
This eight-week long, employer-led project will culminate in learners presenting their final roof garden design to industry experts. As well as offering learners insight into the professional processes of accomplished landscape architects, this project will also cover important skills and topics from the curriculum including site analysis, model-making as well as RIBA stage 1-5. It will allow learners to experience how a landscape architecture project is run from inception to completion.
"This project is all about placemaking and working with mother nature to create intimate spaces where people want to go. I am passionate about Landscape Architecture and it fills me with great joy to be able to advocate for this beautiful yet little-known profession to our learners" - Andrew Tan, Design and Built Environment Teacher.