LDE UTC Careers Fair 2022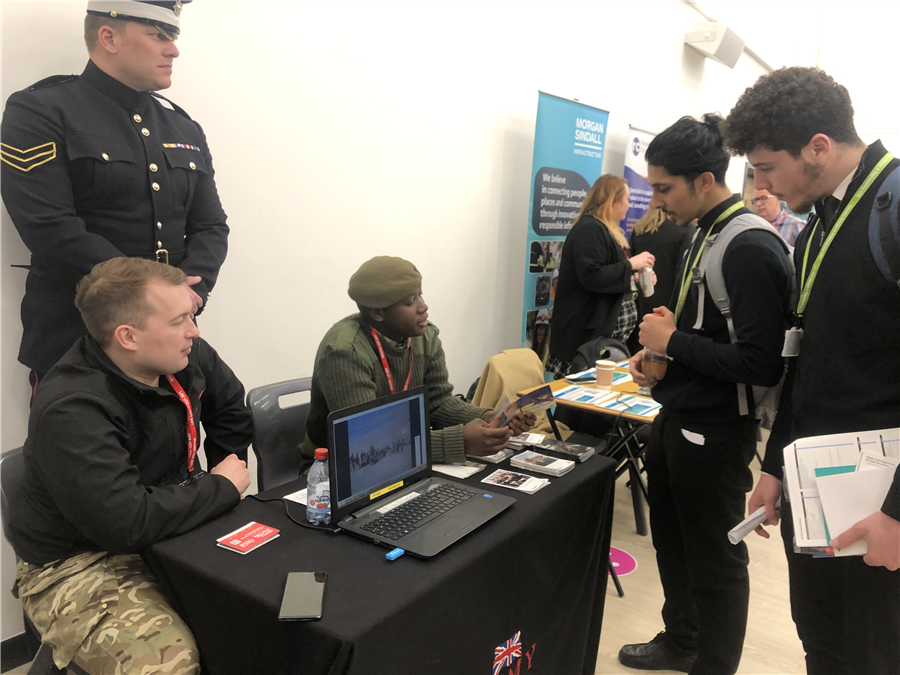 Organised by Careers and Employer Engagement Lead Janice Tricks, this year's LDE UTC Careers Fair was extremely well-attended by over 44 companies and suppliers, from in a range of industries and services, all advertising and advising on the various opportunities available to our learners in all year groups.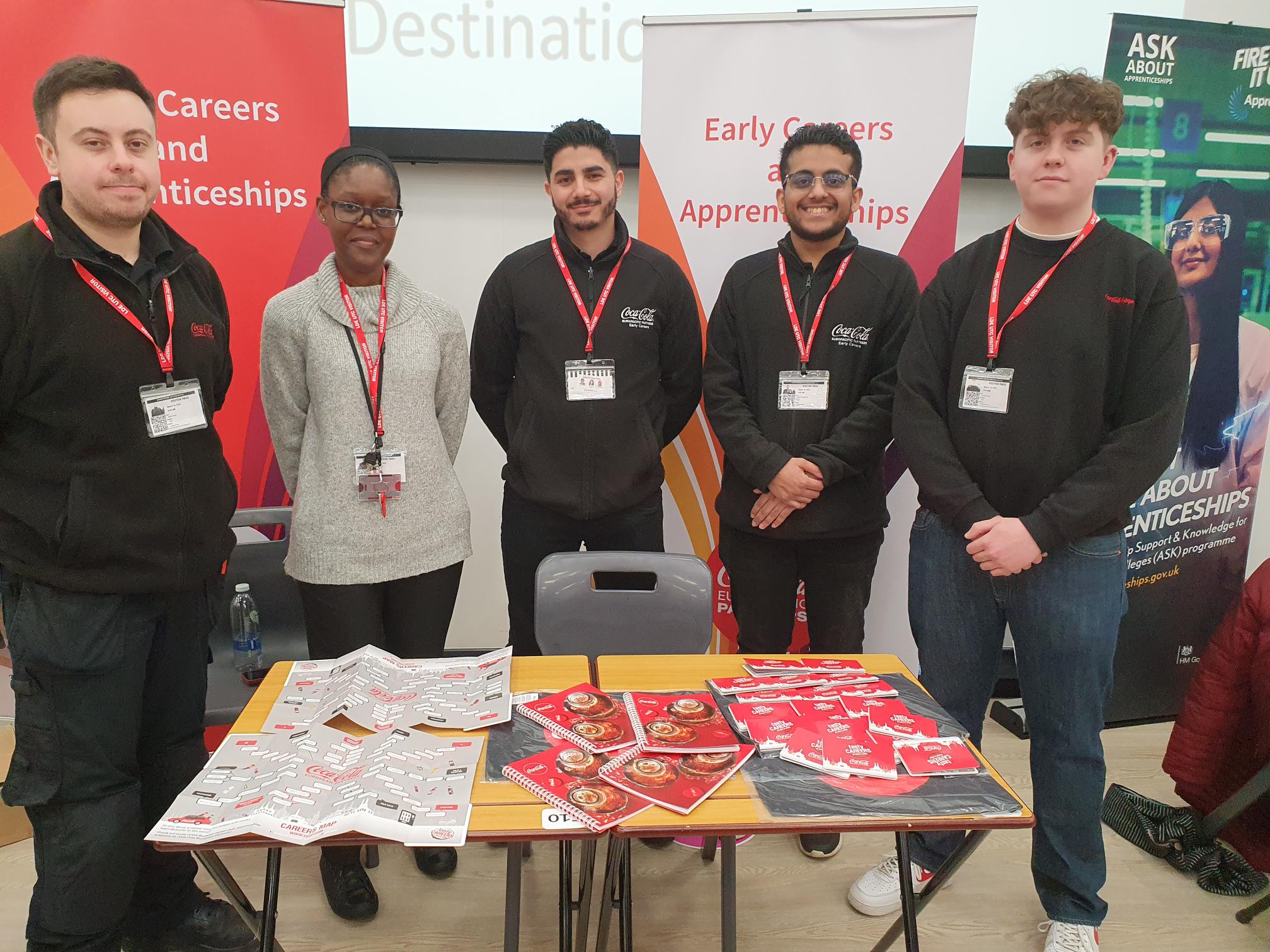 James Eyers, Field Service Engineer with Coca-Cola Europacific Partners, was impressed by questions asked by the learners. "They asked a mixture of questions such as what the challenges are, particularly with engineering. What progression options are on offer, and what qualifications are necessary to enter the fields. It was really impressive." Jobs on offer from Coca-Cola are in the areas of IT, finance, supply chain. Aprenticeships are also on offer with the Coca-Cola company.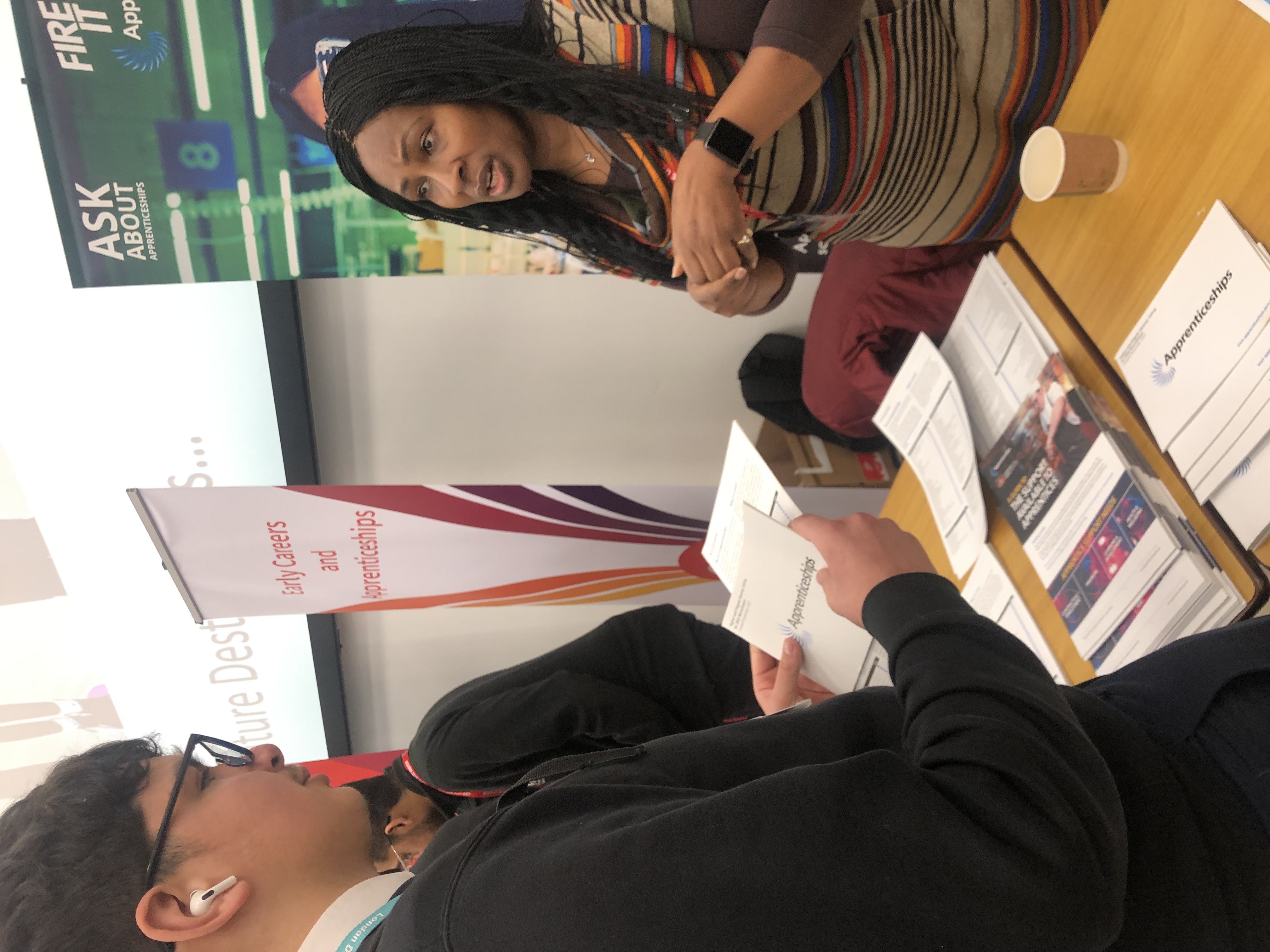 ASK, a national apprenticeships service project, offered support and information about apprenticeships available. This one-stop-shop for all information, advice and guidance on all things to do with apprenticeships explained to our learners how they work, how to apply and where apprenticeships can be found. They gave our learners an A-Z directory of all the apprenticeships they offer, from over 200 industries, services and companies.
Year 12 learner, Joseph spoke to the team at Morgan Sindall, having seen their PowerPoint presentation in a Built Environment lesson the previous week. Joseph was interested in Project Management, and asked about work experience, and how he could pursue this within their company. The Morgan Sindall representative gave Joseph full details on how he should go about gaining entry and said they would love to see him work for them in the near future.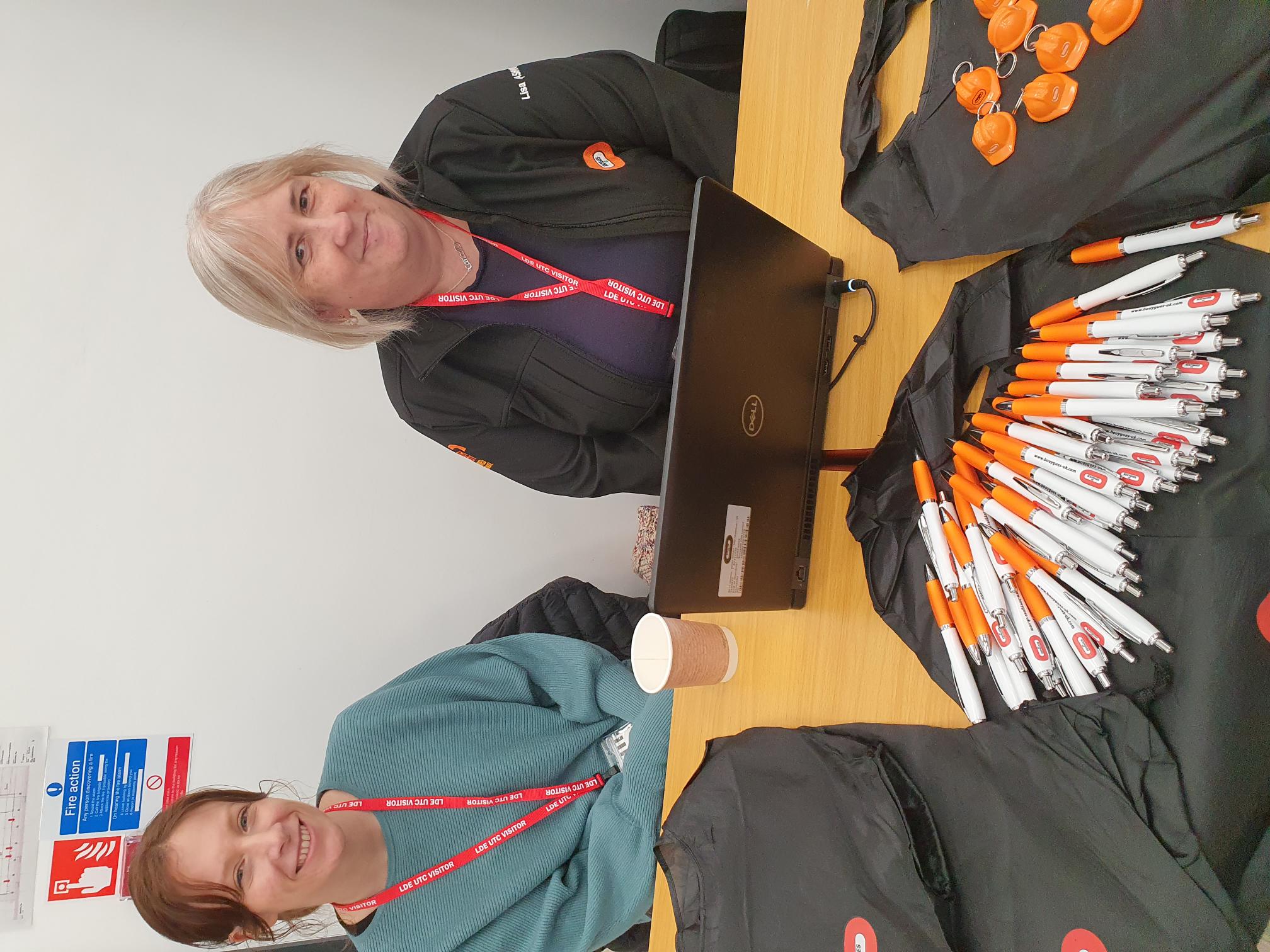 Lisa Ashworth, a Social Values Advisor at Bouygues, was also very impressed by a learner who asked about sustainability within the company. She was pleased to advise him that Bouygues' buildings are now being made with recyclable materials so that they can be reused in 50 years' time for other purposes. All of their company cars are either electric or hybrid, which was an ethos they had begun in the last year. The electric fleet to their facilities management department was also electric / hybrid and bicycles are given out rather than cars where appropriate. All of their packaging is recyclable too.
Harry Saunders, a Level 3 Apprentice Technician with railway manufacturer and maintenance company, Alstom, spoke with our learners and remarked on how curious they are. Learners asked questions about qualifications and opportunities available, and Harry pointed out to them that they could also look in directions surrounding railway maintenance, and at career progression, e.g., Operations Managers running fleets, or designing or developing new systems for the railway industry, which gave learners inspiration.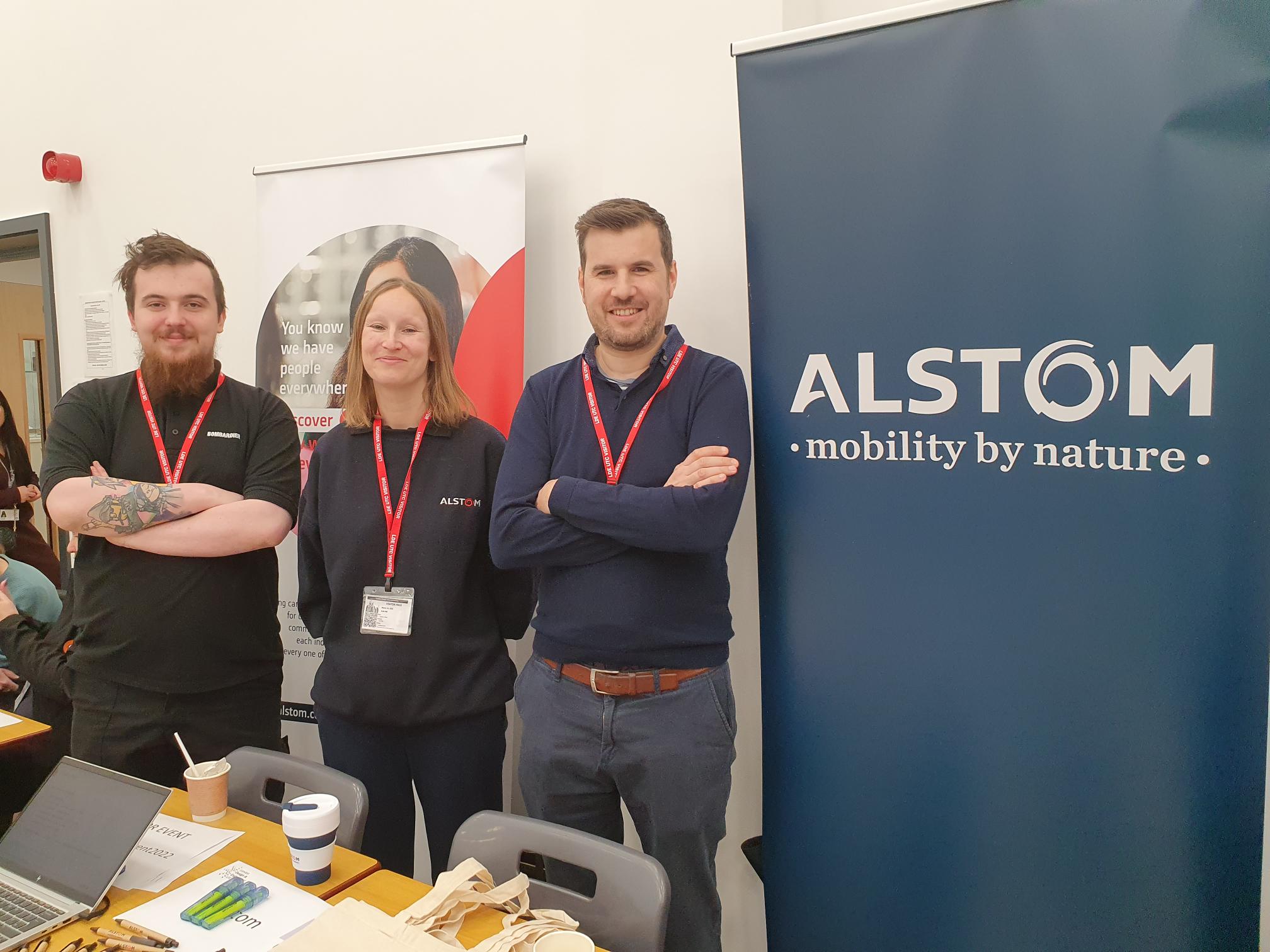 Divisional Support Team Leader with the British Army, Lance Corporal Luke Seeley, was attending the LDE UTC Careers Fair for his fourth time. His impression of our learners has been that they are, "…Keen and interactive."
Naivisha Mwanji from Multiverse described one of LDE UTC's learners as learners as 'ambitious'. When Navisha asked her reasons for preferring the apprenticeships pathway, her response was so that she could begin earning as soon as possible, save half of her salary, invest well and retire by the time she was 40! Navisha concluded, "There are a lot of students here with very bright futures."