Morgan Sindall encourages our Apprentices and Year 13s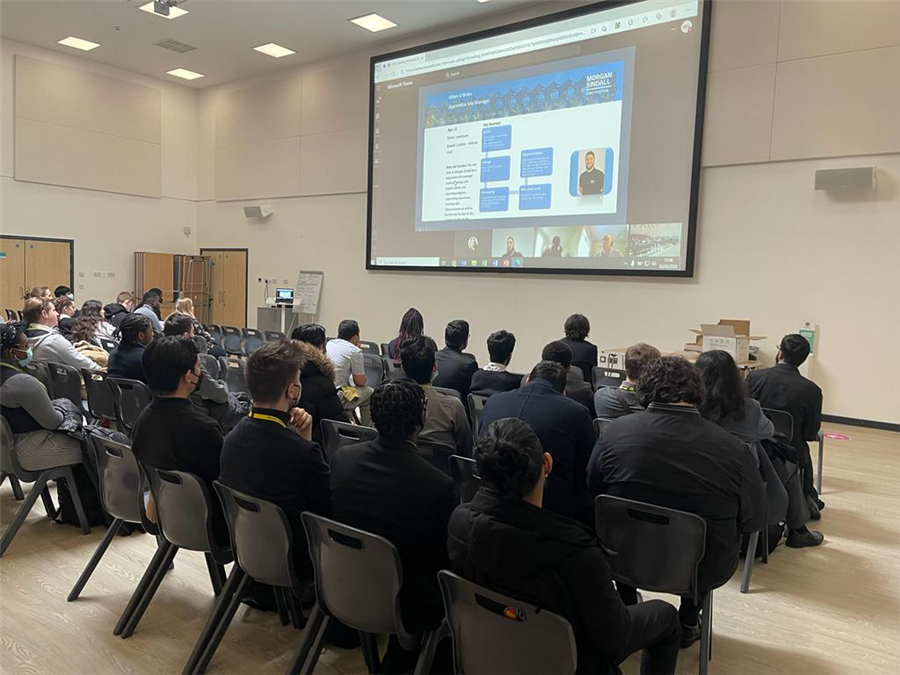 Morgan Sindall virtually visited our first-year apprentices and Year 13 learners to talk about all the amazing apprentice and entry level opportunities they have for young people.
Morgan Sindall are the third biggest construction contractor in the UK, providing services such as construction, infrastructure, fit out, property services, partnership housing and urban regeneration.
The informative session showcased to our learners the diverse range of employment opportunities available in the construction sector as well as its importance to the nation's economy.
Ethan O'Brien, Apprentice Site Manager at Morgan Sindall, showcased the opportunities in construction by sharing the pathway that led him to his current role. Ethan came out of college intending to be a carpenter then, after a site visit with Morgan Sindall, they offered him a three-week course. During this course, Ethan was able to experience different roles within the construction industry and was then offered the opportunity to become an Apprentice Site Manager, which our learners found encouraging.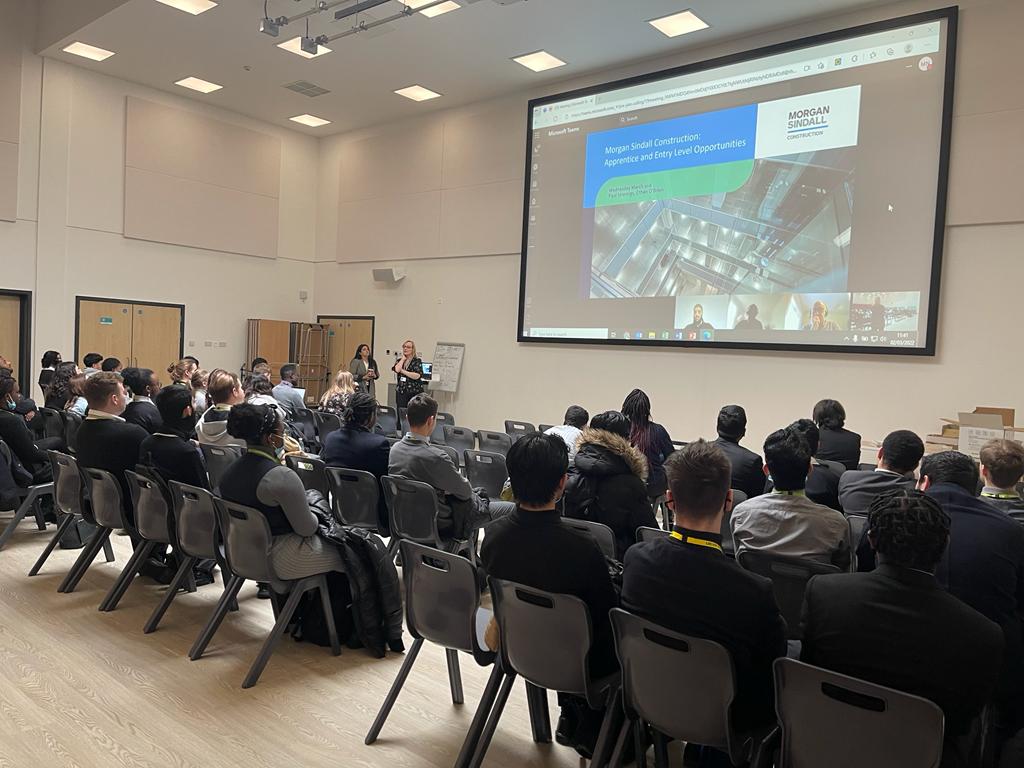 As Ethan is at present only 22 years old, learners were able to hear from someone who could offer meaningful advice from a perspective they can identify with. As Ethan shared his projects and achievements since joining Morgan Sindall, Learners were able to hear the benefits of exploring the diverse range of career options available in the construction industry.
'An important aim of our careers programme is to ensure that our learners receive the best information, advice and guidance possible. To support this aim, we introduce our learners to as many industries as possible and ensure they receive up to date information of any opportunities available. In addition to this, we make it a priority for our learners to hear from young apprentices who provide valuable insight into their career pathway, development and day to day routines.' – Janice Tricks, Careers and Employer Engagement Lead.