Renewable Energy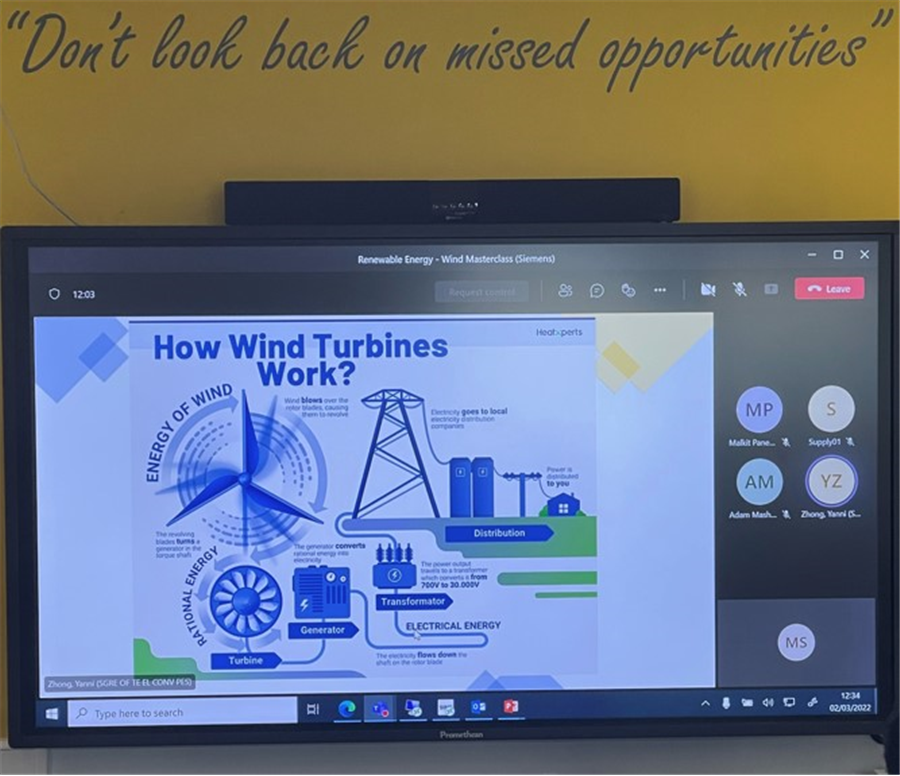 LDE UTC's Year 10 science learners enjoyed a digital Masterclass from Dr. Yanni Zhong, C.Eng. about exploring renewable energy. This masterclass was delivered to prepare learners for their own presentations, which they are required to give in front of their classmates.
Dr. Yanni Zhong, C.Eng. is an Advanced Engineer at Siemens Gamesa, a leading global technology company in the renewable energy industry. Siemens Gamesa works in the development, manufacturing, installation and maintenance of wind turbines.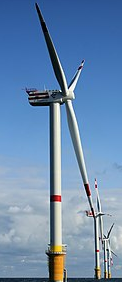 The masterclass covered how wind turbines work, explored the pros and cons of this renewable energy source and outlined its history and importance today. They then had the chance to take part in a quiz to learn about the weight and height of wind turbines. Learners benefitted from the expertise of leading engineers in the renewable energy field, and demonstrated a keen interest in the topics discussed.
In addition to teaching all about wind turbines and renewable energy, Dr. Yanni Zhong also offered insight into her career path and the experience of working at Siemens Gamesa. She also gave advice about CV writing and job interviews. Learners were able to benefit from her knowledge of science-based industries and were left inspired by her retelling of her own career path.
Our learners have greatly benefitted from this masterclass as they have been able to experience content on the curriculum from the perspective of someone in a science-based industry. After such a great masterclass, we are excited to find out how the learners will get on with their own presentations.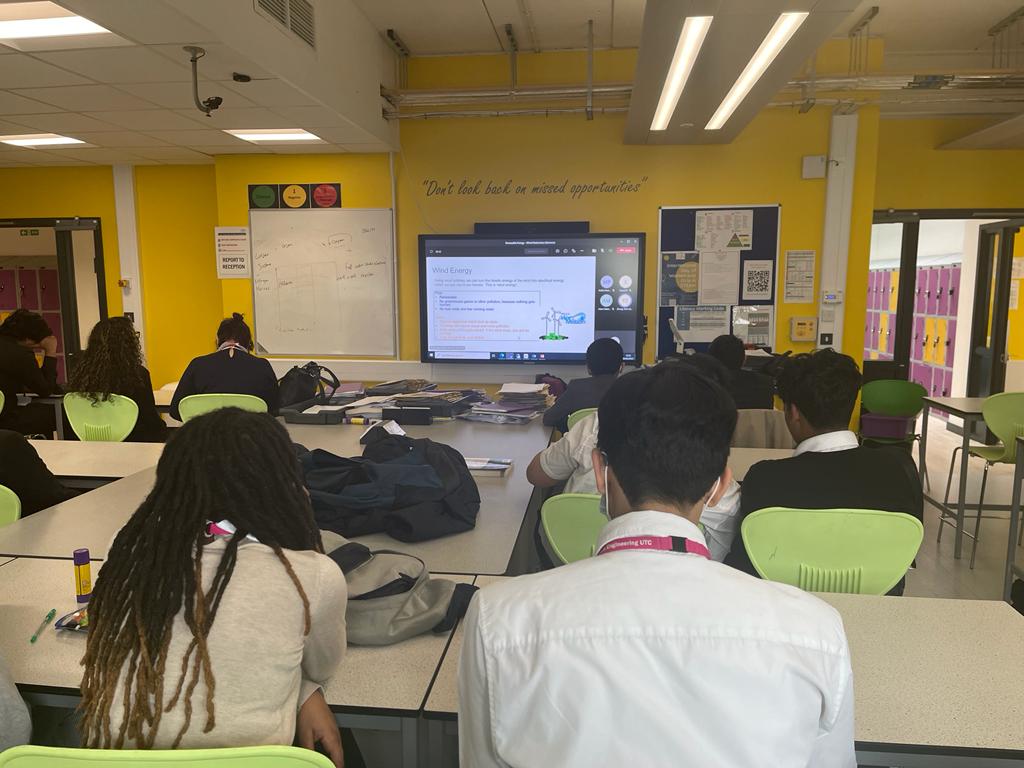 Science Lead Adam Masheter added, "The Siemens (SGRE) project really put our Renewbale Energy topic into an up to date engineering career context within the local jobs market. Learners were surprised at the scale of modern offshore wind farms and the range of different careers that they support. Following the masterclass, learners are excited to get together in their teams to complete their projects and deliver their presentations evaluating the use of wind farms to supply the UK's energy needs".