Royal Navy Apprenticeship Ahoy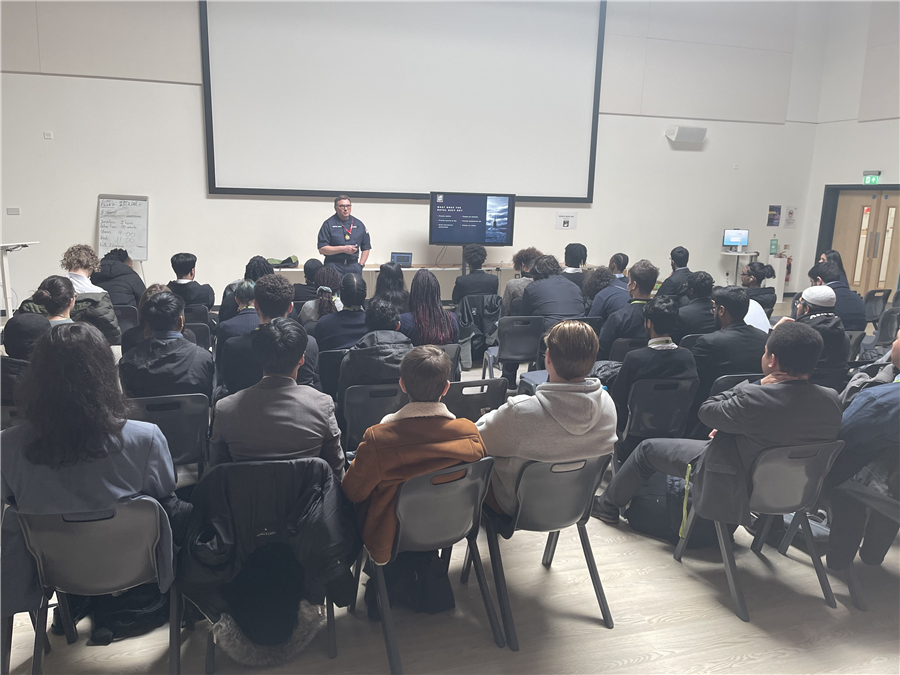 Mike Smith, a Royal Officer who has served in the Royal Navy for over 43 years, came to visit our year 12 and 13 learners to talk about apprenticeship opportunities.
The Royal Navy is active all around the world and is responsible for protecting our nation's interests whilst acting as a peacekeeper on the global stage.
Learners were excited to take in the wealth of information that Mike shared about the range of careers and responsibilities available in the Royal Navy. These responsibilities contribute to preventing conflict, providing security at sea, upholding international partnerships, providing humanitarian aid and protecting the country's economy. Our visitor also shared his own pathway into the Royal Navy, as well as the different roles from which he has gained experience as a result. Learners were given plenty of opportunities to ask questions throughout the session, which promoted an interactive and inquisitive environment.
Through this engaging session, learners were able to find out about the importance of the Royal Navy to this country, discover about the range of career opportunities available and meet with a servant of this country. We are grateful for Mike Smith's visit and his service to Great Britain in the Royal Navy.