Styling it Out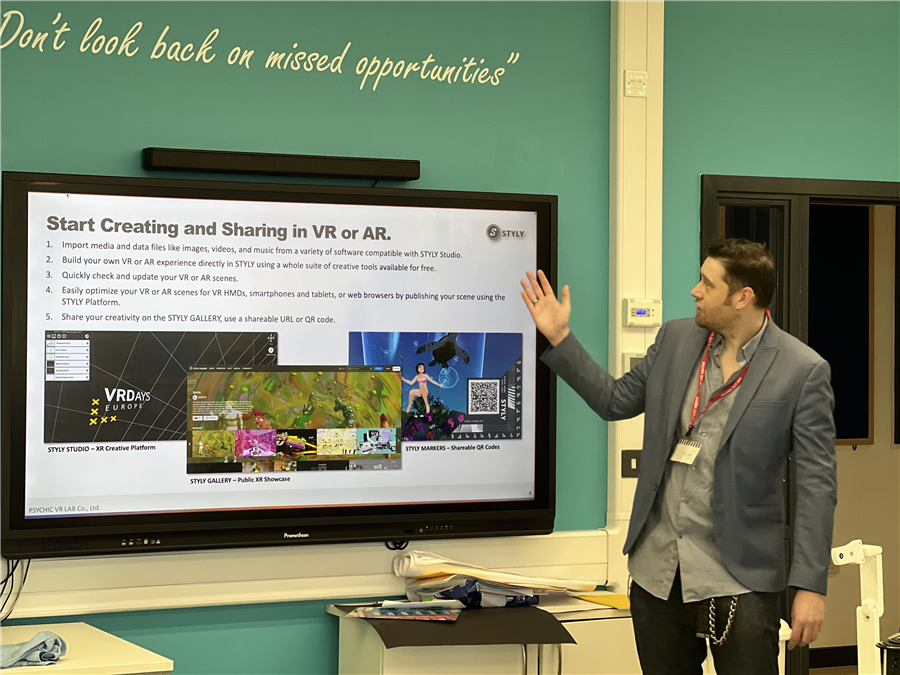 Kevin Joyce, a Global Partner with Psychic VR Lab and Styly delivered a detailed presentation on VR (Virtual reality), and AR (Augmented Reality). He tasked our learners with creating an interactive digital leaflet based on a specific brief. The leaflet will promote Psychic VR Lab and Styly's NewView XR Art school, with courses that help creative industry professionals upskill in areas of XR. As this is a live brief, the best leaflet produced could very well be the one chosen for the company's advertising campaign.
Ali, in Year 12 said, "I have been looking through a load of different websites for inspiration. The company's website was launched in Japanese, and I had the idea of translating the leaflet into Japanese and other languages via a link, so I have been looking at the best method for doing that." Ali says he expects to find the planning challenging; however, he is looking forward to making his leaflet.
Kevin Joyce, a prominent figure in the VR industry, was extremely impressed by how quickly the learners grasped the brief that had been set. He was so inspired by our learners' approach to the project, that he was influenced to reconsider some of his own working habits.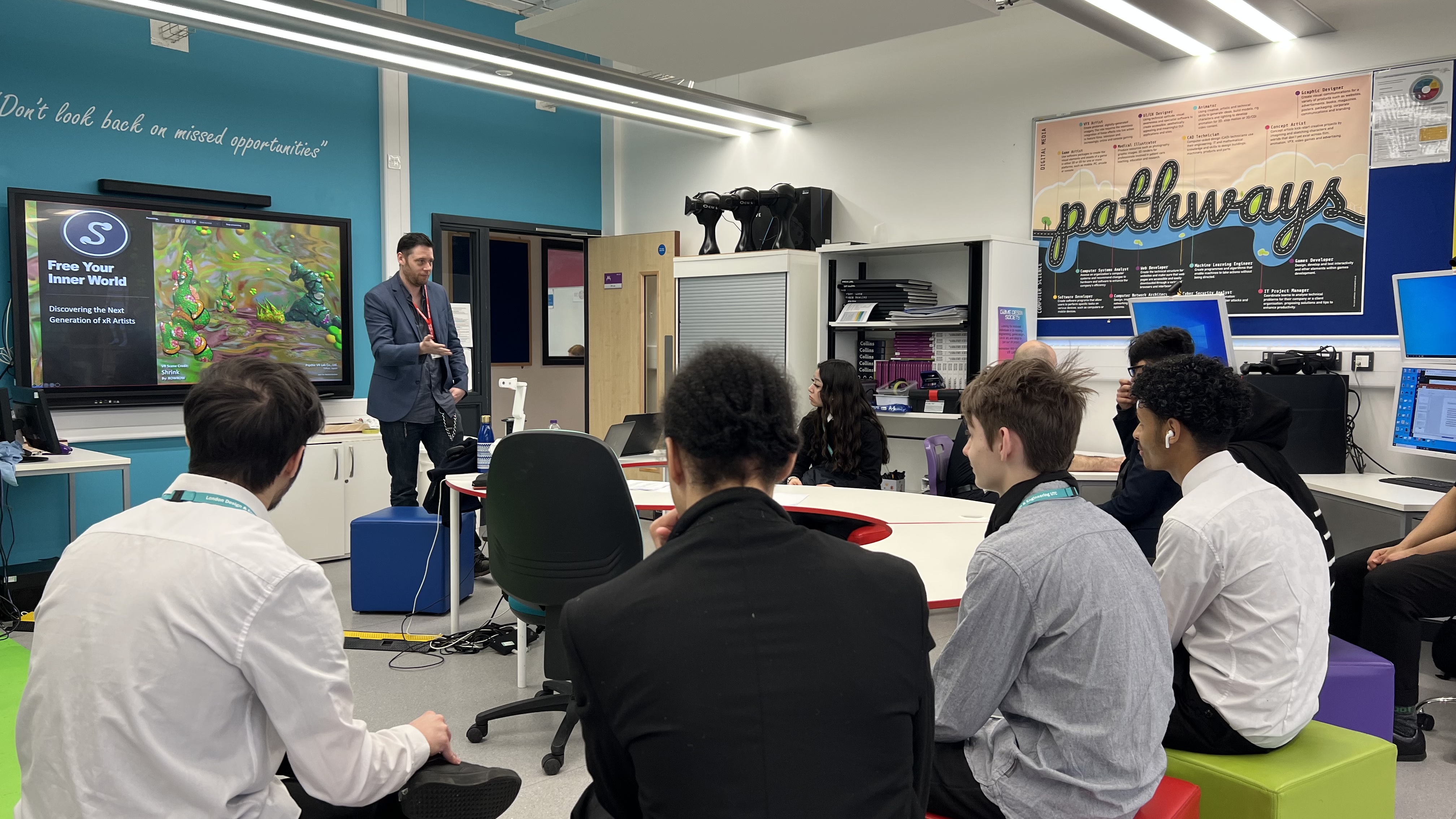 "The learners have come at this project from a range of different angles, some from a visual perspective, others focussing immediately on the company and specifics of the information to be put across. So many different takes on it. I find the variety of their ideas interesting and refreshingly unexpected. I'm very much looking forward to seeing their end products." – Kevin Joyce, Global partner, Psychic VR Lab.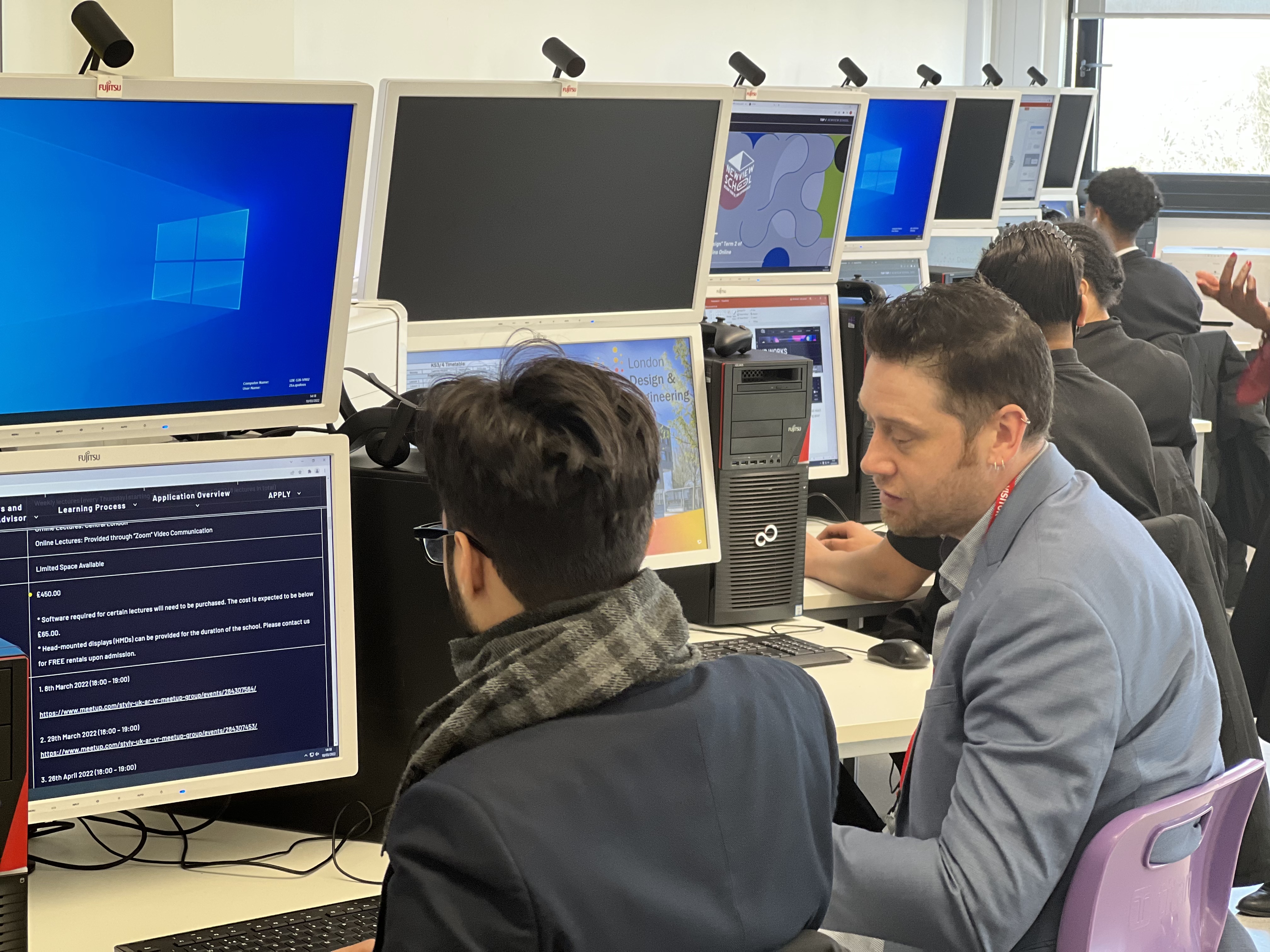 As well as working with two trail-blazing companies, this project will also count towards the learners' 'Digital Content Enhancement' assignment. Through live employer-led briefs that complement the curriculum, LDE UTC strives to prepare a pathway for learners – through education and into employment. As learners gain the knowledge needed for their course, they can apply these skills to these real and exciting projects.