Whodunnit?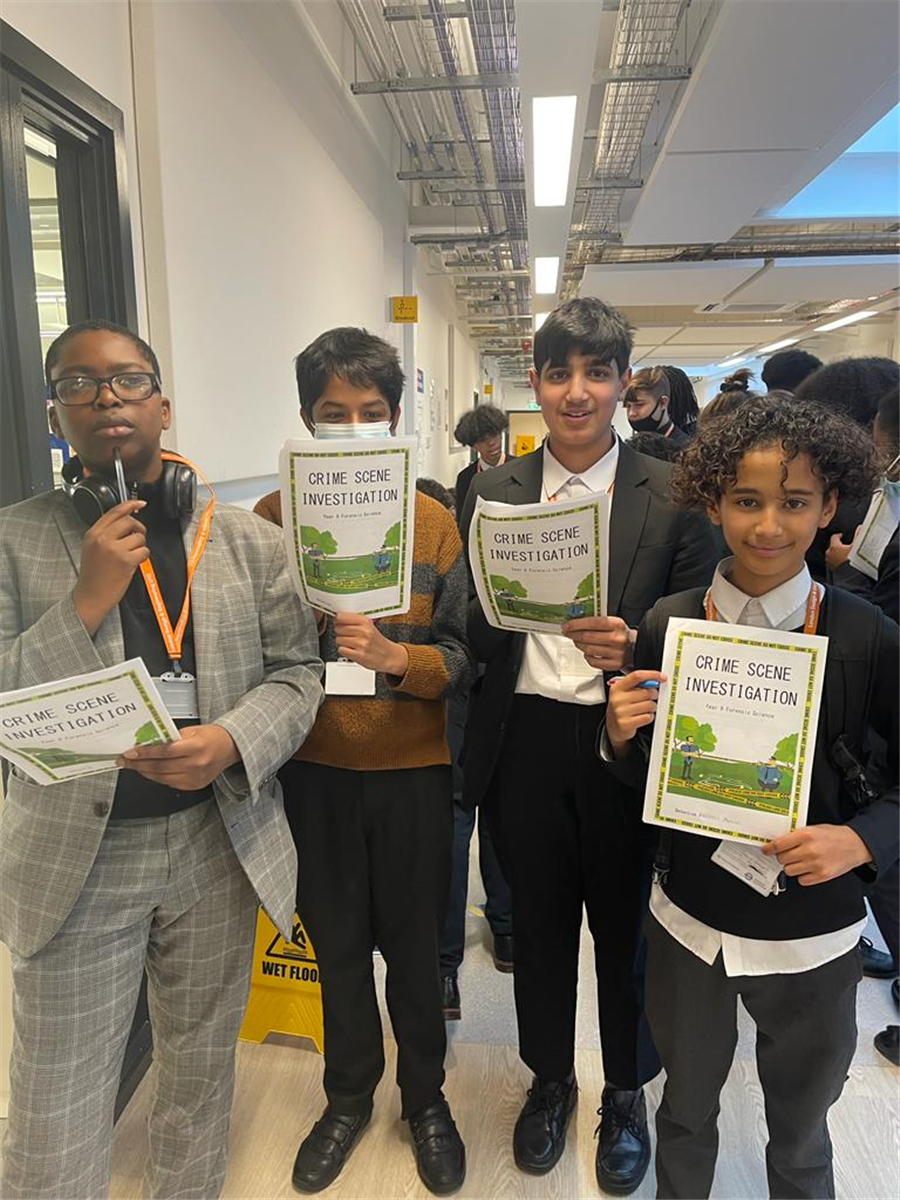 The year 9 learners enjoyed hands-on experience of forensic science through an exciting mock crime scene investigation, to find the culprit who stole an iPad from Zak Sheylila, Head of Year 9. Through this investigation, learners were able to explore key scientific concepts whilst also gaining insight into the role and importance of forensic science to fight crime.
The session began with an introduction to the role and importance of forensic scientists. Forensic science is the application of scientific methods and techniques to matters that concern the law. Forensic scientists must apply Chemistry, Biology and Physics to any civil or criminal case they are examining, which brings the learners' studies to life. It is important they have keen observational skills in order to aid the law and discover relevant evidence. As well as discussing the role of forensic scientists, learners were introduced to important scientific figures, such as Sir Arthur Conan Doyle, Francis Galton and Leone Lattes, who contributed to the advancement of this discipline.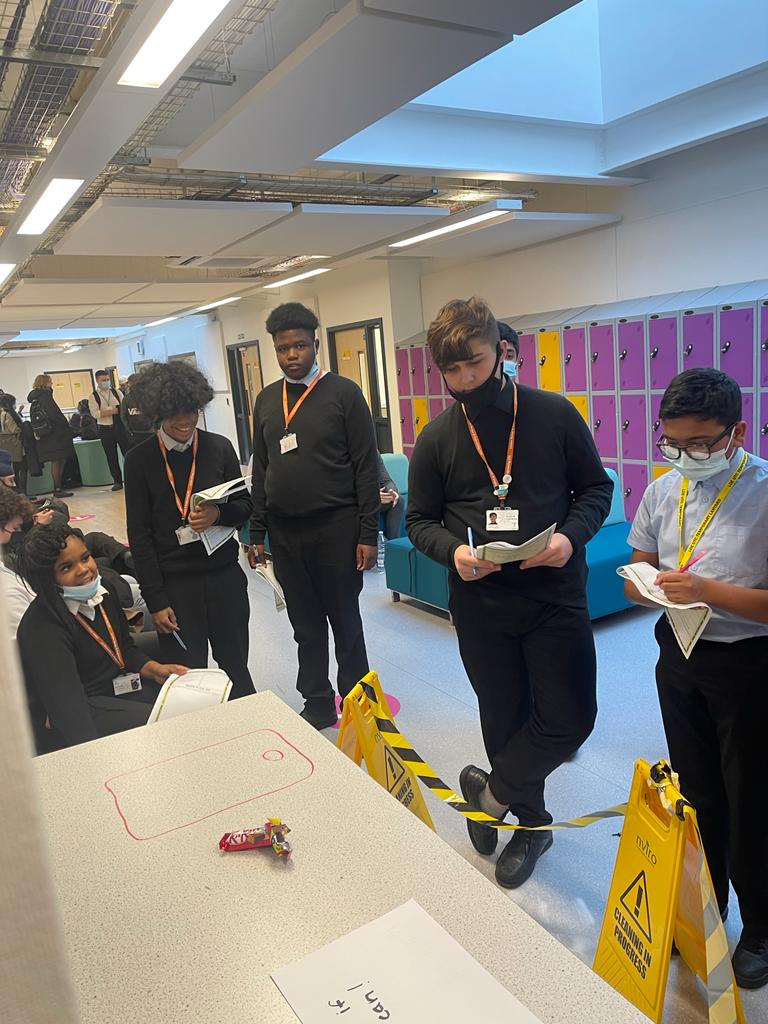 After gaining a comprehensive understanding of forensic science, it was time to investigate. Learners left their classrooms to find a crime scene. Pens scattered across the floor. Yellow tape cordoning off the table where Zak last saw his iPad. A curious pile of powder. One sheet of paper with the words "catch me if you can!" written in bold black ink.
Our forensic scientists set to work observing and uncovering the significance of the various clues left behind by the mystery criminal. Learners then carried out techniques in chromatography to uncover which pen was used to write on the sheet of paper. They then read the accounts of various witnesses who were nearby at the time of the crime. Finally, they compared the powder found at the crime scene to other similar looking substances. They tested these substances' reactions to vinegar and water then recorded findings in a table. Once our learners had extracted vital information from all the clues and collated that data onto tables and charts – they were ready to catch the culprit.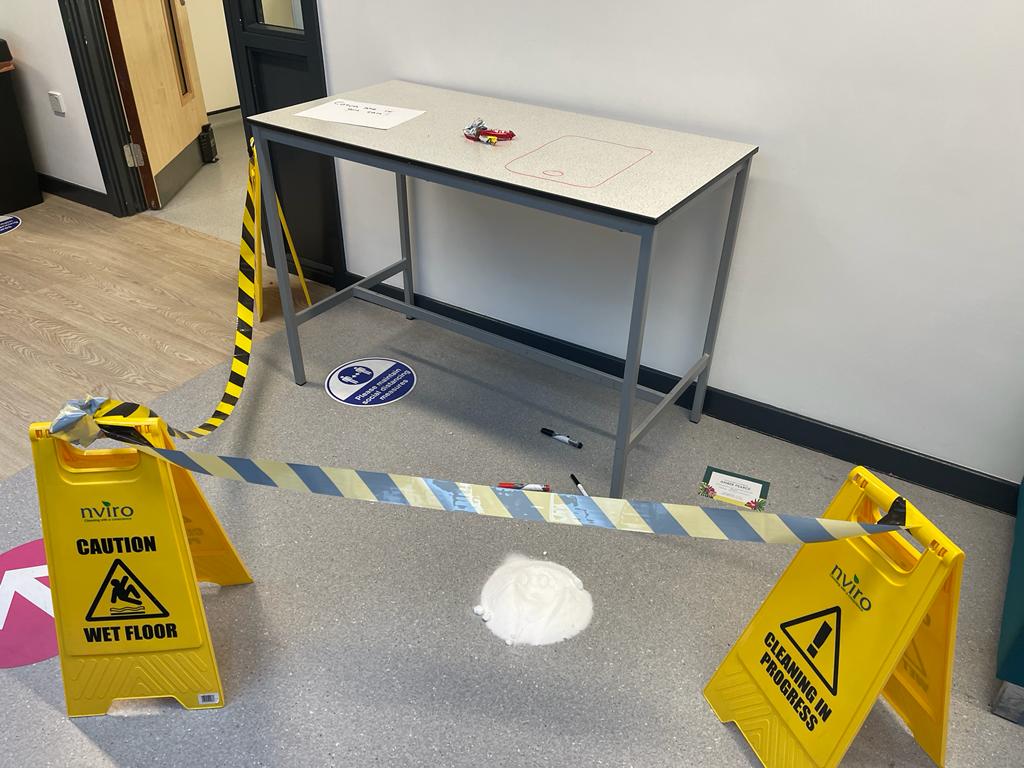 This amazing project was topped off with a visit from our Assistant Principal and Digital Lead, James Culley, who was formerly a Scenes of Crime Officer. Having in-depth knowledge of the important role forensic science plays in policing, James shared his invaluable experiences with the learners. Hearing first-hand experiences from James helped to bring the project to life and learners could better understand the value of forensic science and the parts played by subjects on their curriculum such as physics, chemistry and biology.
With the support of the Science team and a special visit from Assistant Principal James, Science teacher Rayeeda Sabur organised an imaginative project that incorporated various skills from the curriculum whilst also challenging learners to make observations and think critically.