Learners Lead in Lego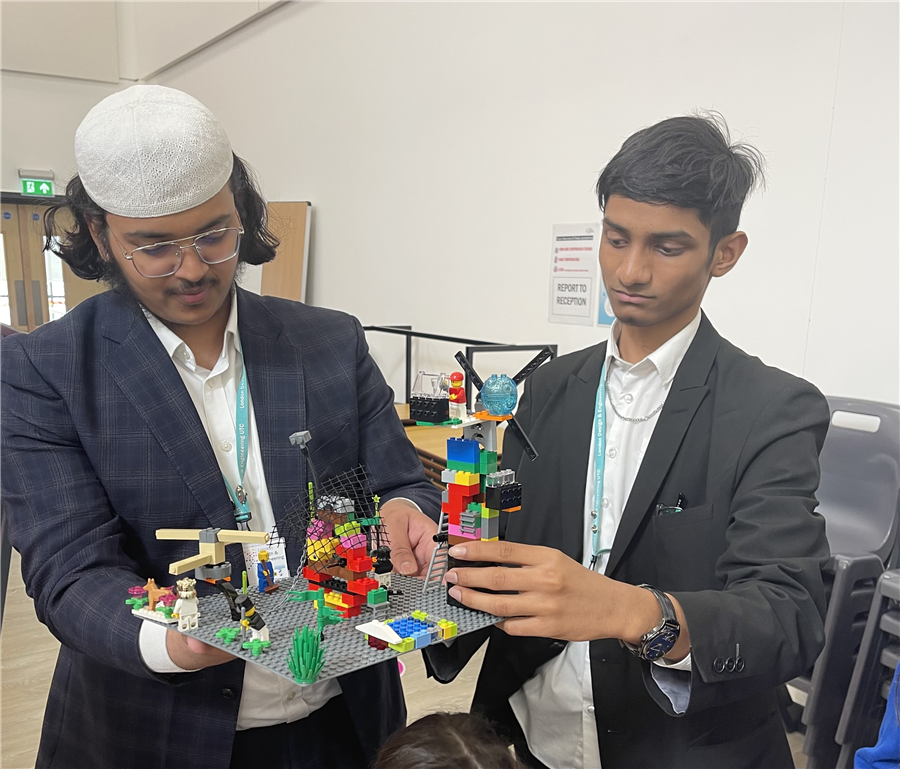 Our very own LEGO practitioners from the Primary Lab ran an exciting session for Ellen Wilkinson Primary School on the Green Initiative. The Primary Lab trains learners to design, develop and teach workshops focused on tackling global issues such as plastic pollution and deforestation. Whereas previous LEGO sessions have been in partnership with other educational companies, this session was entirely learner led!
After gaining experience from supporting these previous LEGO workshops, our learners stepped up and successfully led Ellen Wilkinson Primary School through an engaging session. The session explored the importance of green energy and sustainability, exploring types of renewable energy and their advantages. Through a combination of group discussion tasks and engaging talks from our LEGO practitioners, the tone for the session was set with an atmosphere of teamwork, exploration and critical thinking.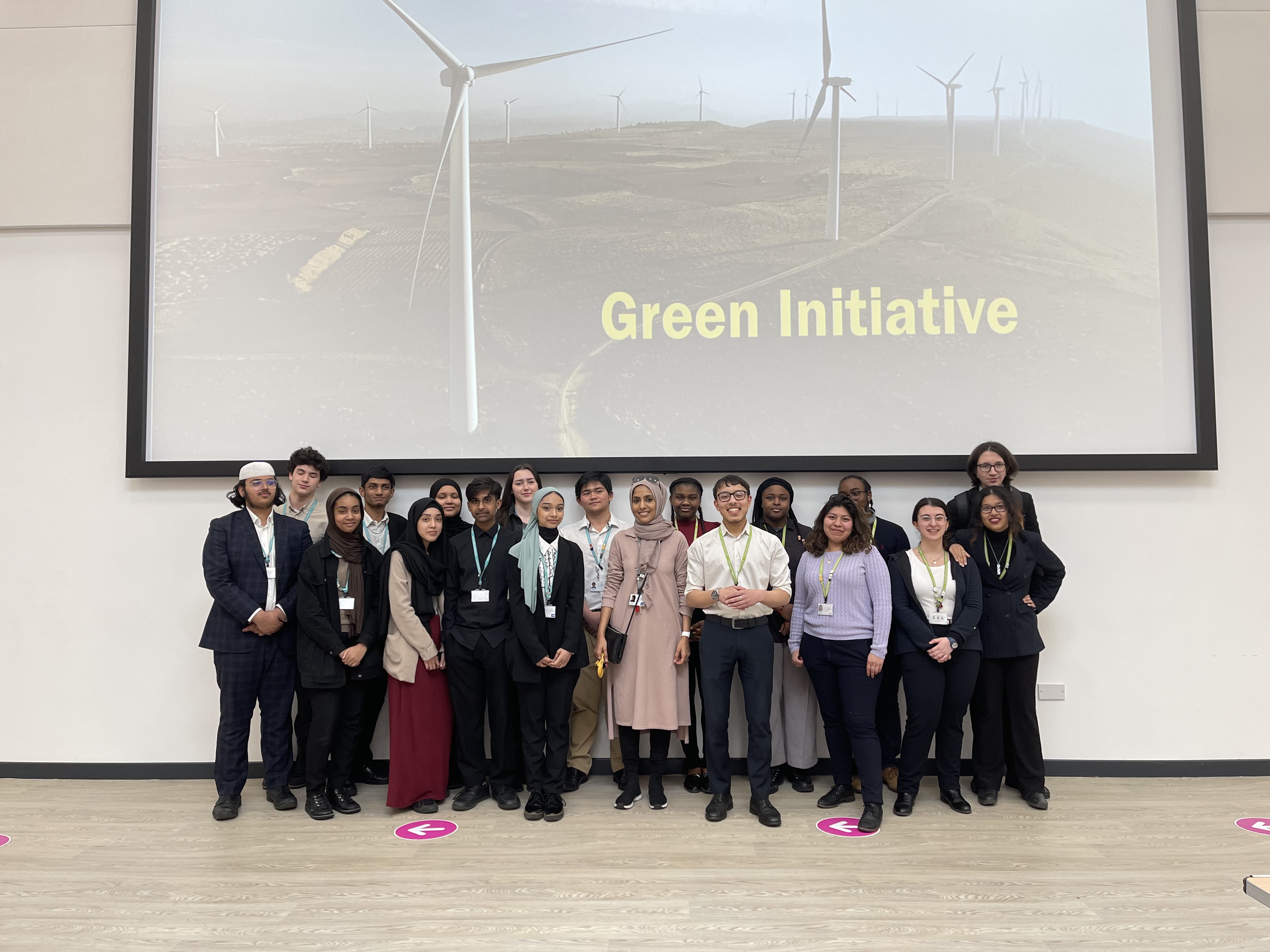 Once the primary school students had learned all about green energy, they were tasked to create a LEGO model of a wind turbine. They had to include specific features -such as the base, trunk and propellers- and consider advantages and disadvantages of their designs. As well as working in a team with classmates to build the wind turbine models, primary school students also benefitted from productive conversations from our LEGO practitioners. This combination of teamwork with peers and discussion with our learners helped to guide the students' exploration of such an important topic.
Fatima shared that, 'Leading the workshop was a new and challenging experience that I am happy I did. I have gained so much experience from talking in front of a large group of young students.'

Salwa also shared, 'Not only was it enjoyable to teach the primary school students, it was great to listen and learn from their amazing ideas.'
At LDE UTC, LEGO is at the heart of so many amazing projects throughout the year. Click the link to find out more about our four LEGO labs: Lego labs at LDE UTC