Linking In Apprenticeships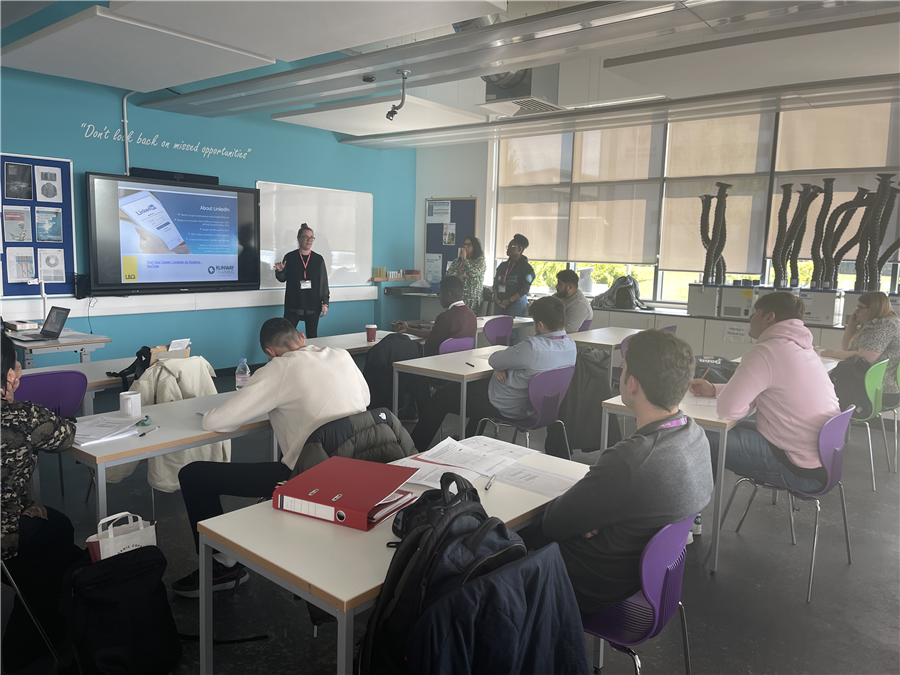 Our apprentices were visited byJenny from Runway Training and Deborah from L&Q (London & Quadrant) a housing association operating across London, to discuss the employment opportunities that LinkedIn can provide and help our apprentices present their profiles.
L&Q is a charitable housing association with the core purpose of providing homes and neighbourhoods everyone can be proud of. Runway Training provide essential online Functional Skills and Leadership & Management training. LinkedIn is the world largest professional social media site with a mission of 'connecting the world's professionals to make them more productive and successful.'
Our visitor from Runway began the session by discussing how learners could benefit from using LinkedIn, including advertising their personal brand all around the clock and being the first to hear the latest news, opportunities and events. She went on to demonstrate all the features available on LinkedIn to enhance their profile and reach potential employers.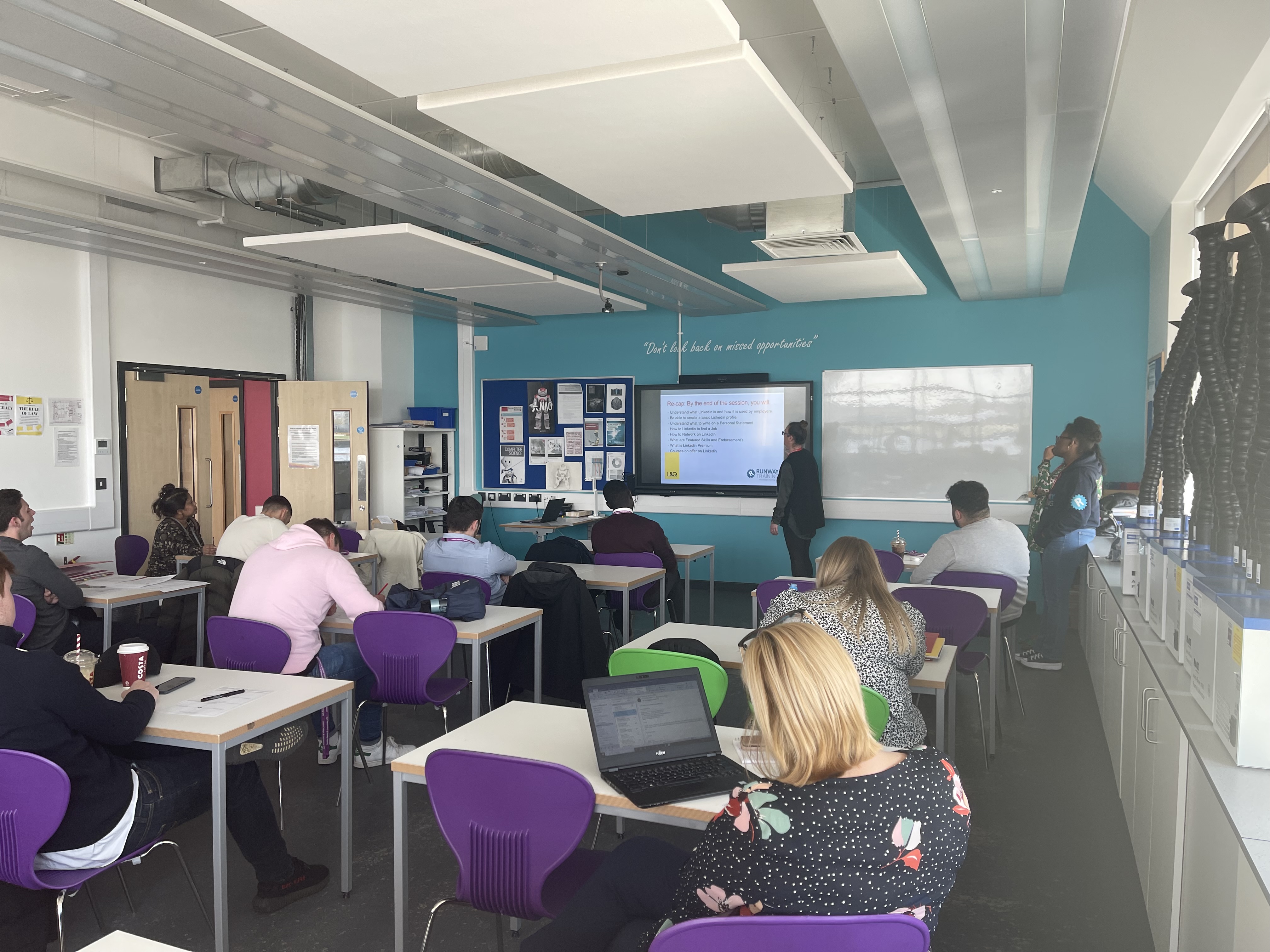 Jenny then walked apprentices through a step-by-step process of setting up a LinkedIn account. As Jenny was leading our apprentices through this process, she offered vital tips and ideas on how to make profiles professional and appealing. It is important to ensure that our apprentices have access to important tools that will advance their careers after their time at LDE UTC. Following this Masterclass, our apprentices have a confident understanding of a valuable resource that will connect them to many employment opportunities.
First year Apprentice Joseph shared that, 'I learned about making a great profile and what important information you can put on it in order to put forward your best self.'
Apprenticeships Coordinator Beatrice added that, 'It was great to gain invaluable insight into the world of LinkedIn connectivity and all the opportunities it offers.'