Winning Architects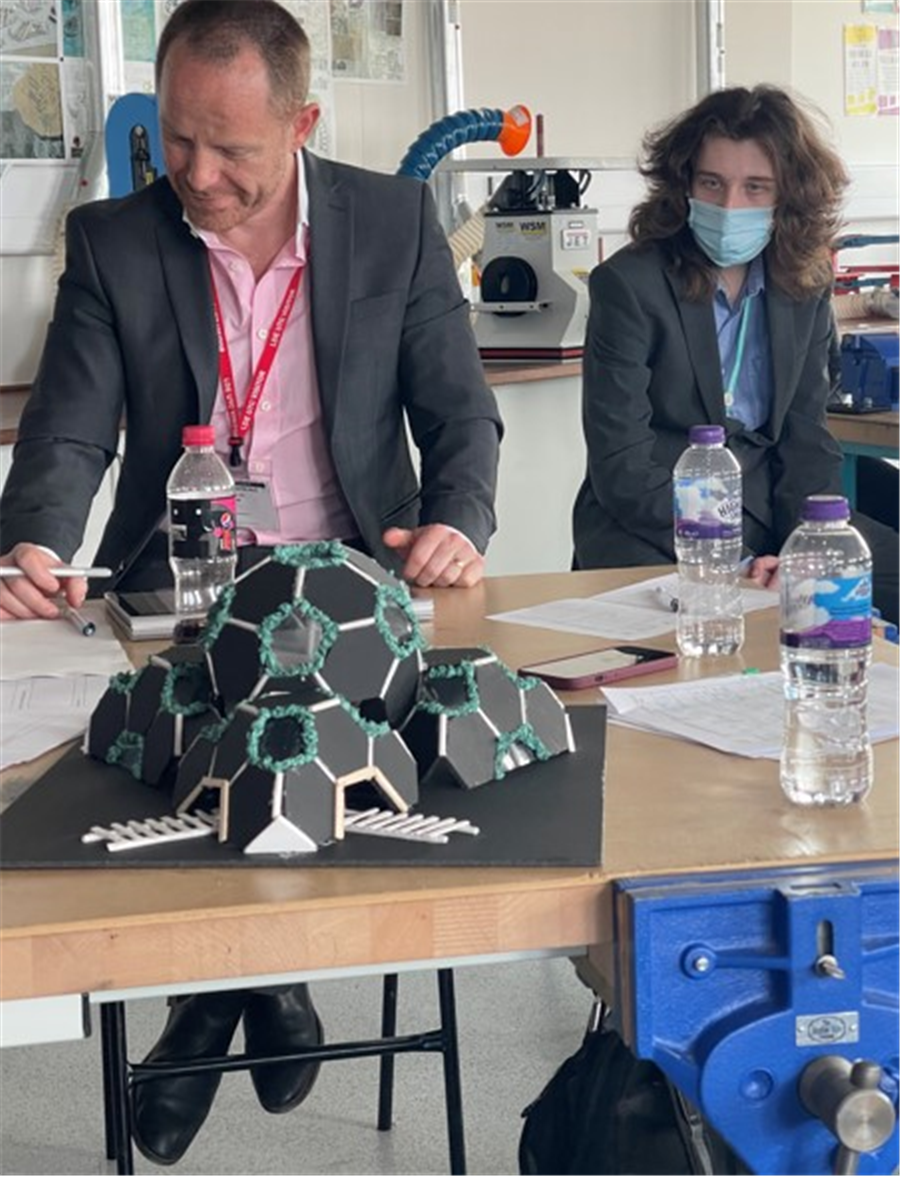 After visiting Beckton Docklands Light Railway (DLR) Maintenance Facility Building, Year 12 Product Design learners were set an exciting Employer-led project to come up with an innovative design concept and proposal for a new, next-generation servicing facility which will house the DLR trains for inspection, servicing tasks and cleaning activities.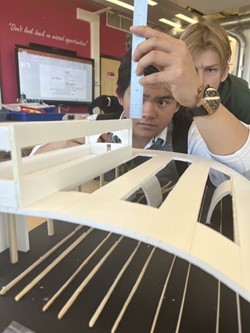 Following weeks of planning, designing and model-making our learners were finally ready to present their ideas. Learners delivered their presentations to three esteemed judges including Contractors Engineering Manager for Rail, John Hilliard who was blown away by the effort each learner had put into their work, and their thought processes which helped inform their design intentions.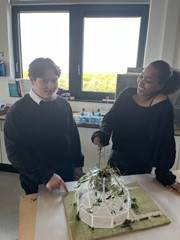 After an eternity of deliberation, our three judges finally decided on their winners: 1st Jericho, joint 2nd Samson & Meda and 3rd Mahia & Anis. Jasper and Tianna have also secured valuable work experience with Buckingham Group. Results! It was Jericho's design that clinched the top spot and gained the thumbs up from the judges. The winning entry is a futuristic facility with clever uses of green engineering. The curved roof, which is covered entirely with wild meadows, aims to celebrate biodiversity while keeping the building well insulated.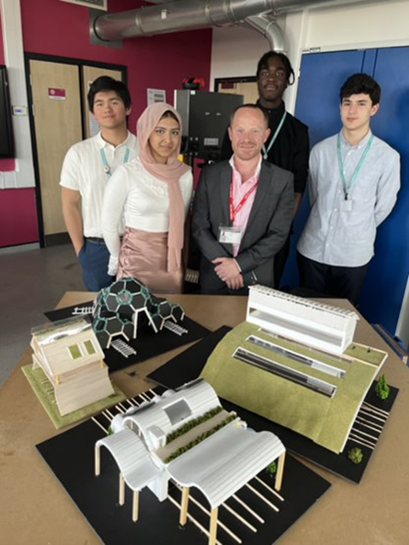 The smart building has its own solar panels, another great example of working cleverly with renewable energy. Judges were impressed by the intricate details that really made the architecture model stand out. "I love the fact that the design includes a test track for the train; what a fresh and brilliant idea that could be implemented in the industry tomorrow!" expressed John Hilliard.
We are immensely proud of what our learners were able to produce in such a short period of time and especially impressed by some who overcame their initial nervousness and rose to the occasion for their very first design presentation to industry experts.