A Cautionary Bench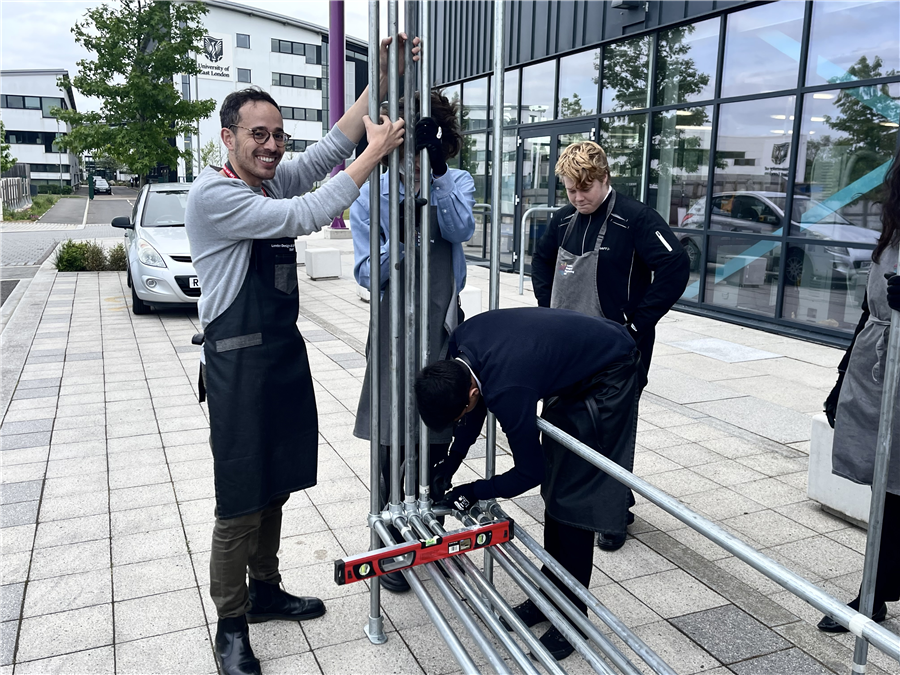 On a pedestrian path, adjacent to London Design & Engineering UTC and University of East London, alongside Gallions Point Marina, is the opportune "placemaking" site of multi-group habitation and significant historical identity.
Here, in the form of a bench, is where Kong sends his message.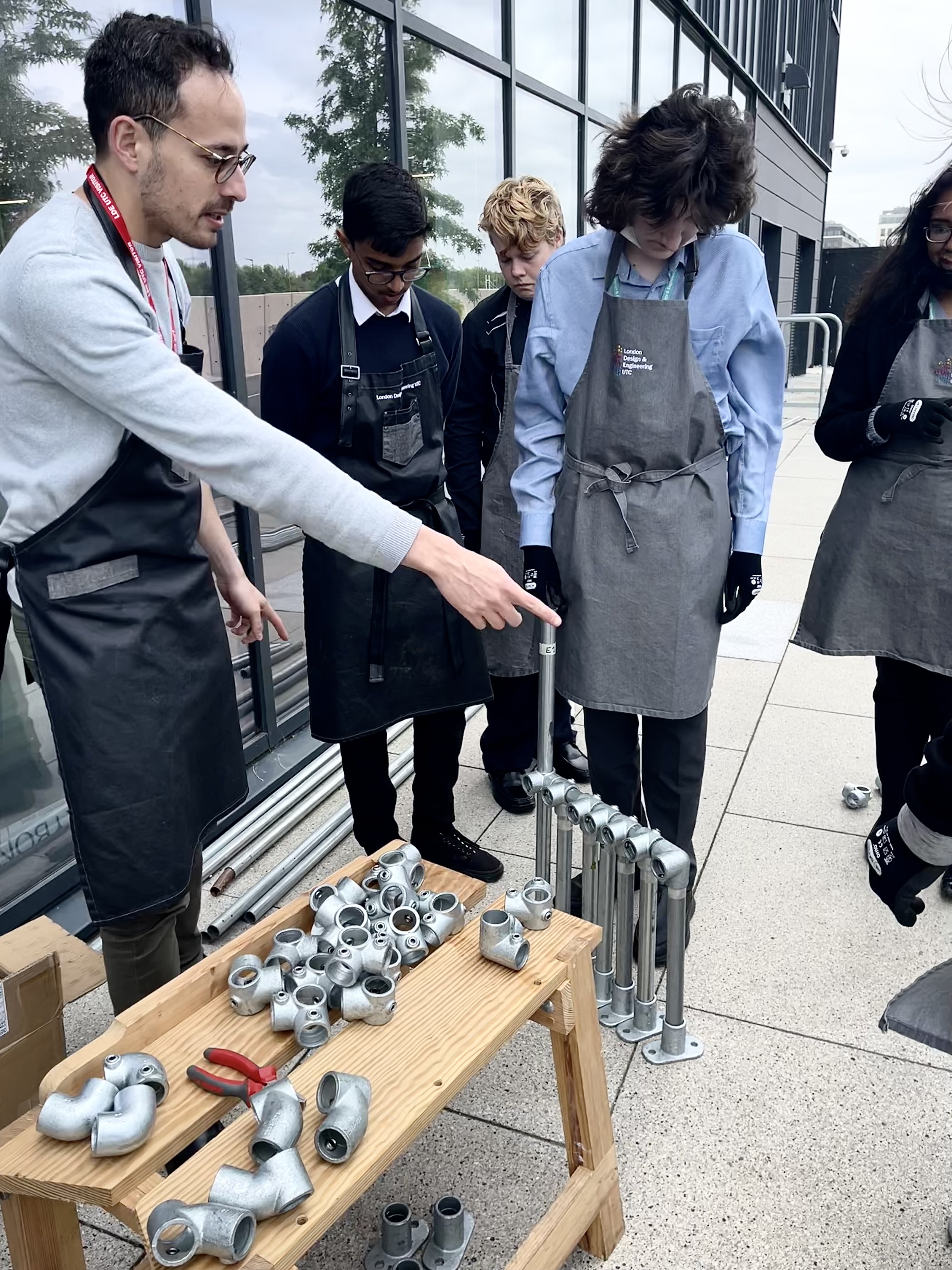 The bench is a steel pipe construction that is set on two levels. Pedestrians sit and reflect on the lower bench, while the second 2.6m level remains inaccessible. The second level marks the expected height water will reach during a severe tidal storm in 2030 as a result of global warming causing the sea level rise.
To participate in the construction of this bench, Kong called upon the future architects from our year 12 product design class who supported the project by preparing the pipes, running a test construction and erecting the final structure. It was perhaps significant that our young architects were important participants in constructing this cautionary bench seeing as it acts as a warning message for the world they will inherit.
It was also perhaps significant that, on the day of construction, the weather was a continuous spiral of rain sun wind heat and clouds as though nature was demonstrating its very own warning against climate change.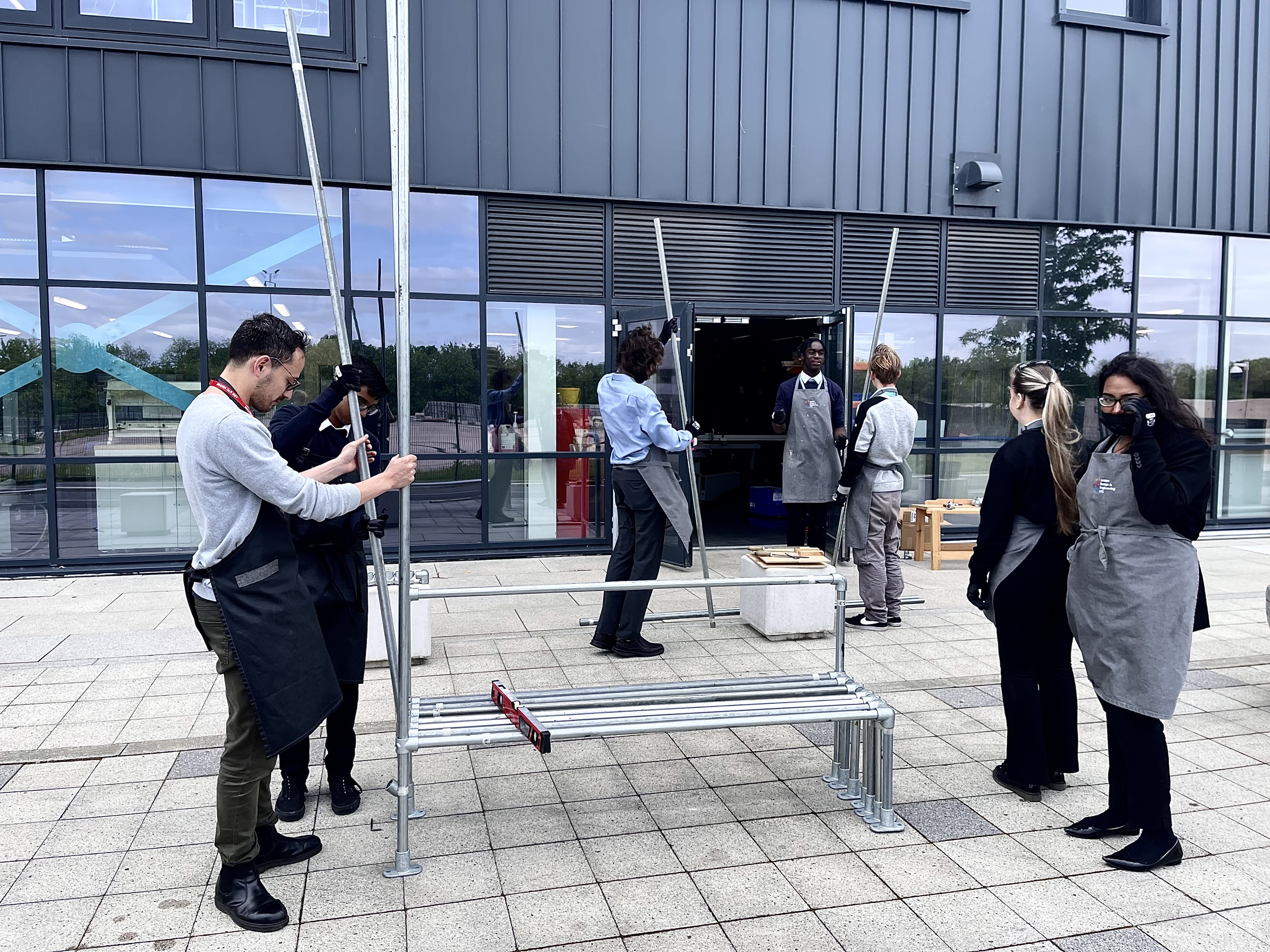 'Helping with the bench has taught me how to communicate as a team and work towards a final product which we were proud of. In the construction process, we overcame many challenges as a collective,' Sumya year 12 product design learner.