Spring Reading Challenge winners!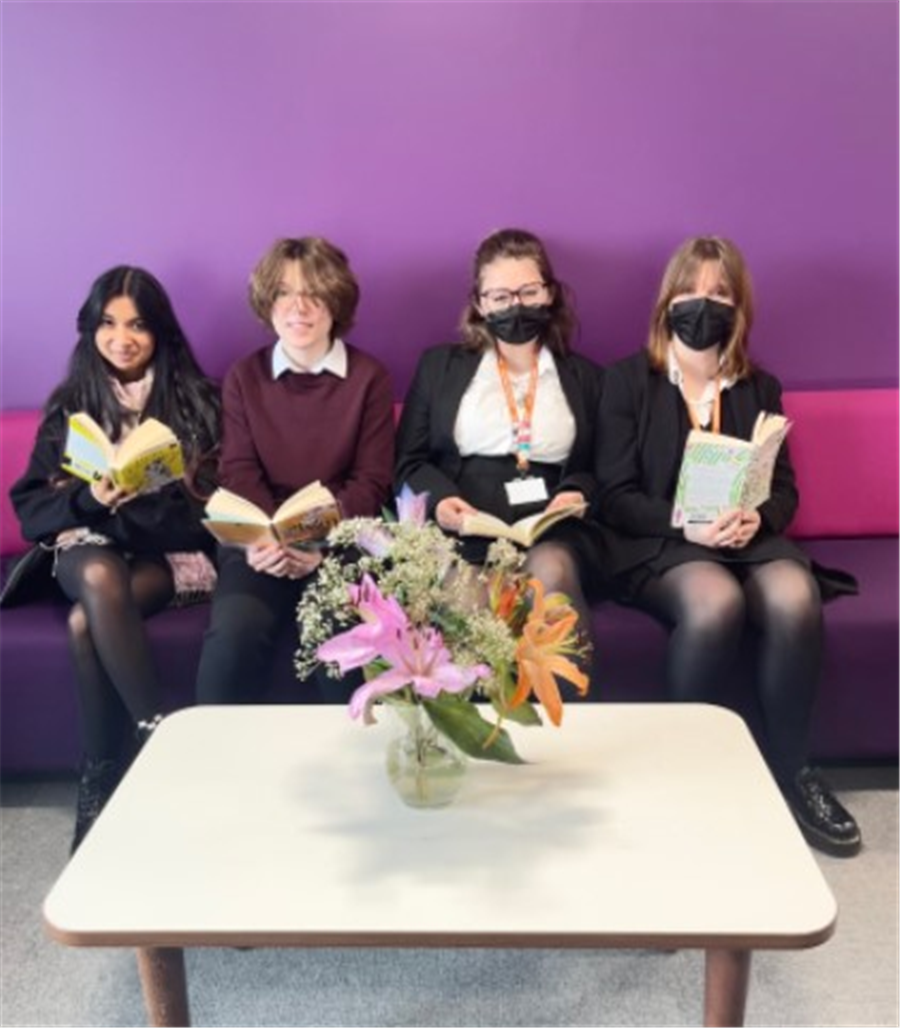 Spring Reading Challenge winners!
Our year 9 learners Thea, Gabby, Natalia, Anvya and Salmaan have completed the Spring Reading Challenge! LDE UTC learners were challenged to read six books over the space of three months on a range of important and timely topics. To celebrate their amazing achievement, we have rewarded these learners with £10 amazon vouchers!
Author Vera Nazarian said that, 'Whenever you read a good book, somewhere in the world a door opens to allow in more light.' Developing a reading habit can unlock a world of possibilities where readers can learn about reality and experience imagination.
One of our winners, Anvya, shared why she values reading so much: 'For me, reading is a way to escape your reality for a while. I think it's good to get out of your head and reading is a good way to do that.'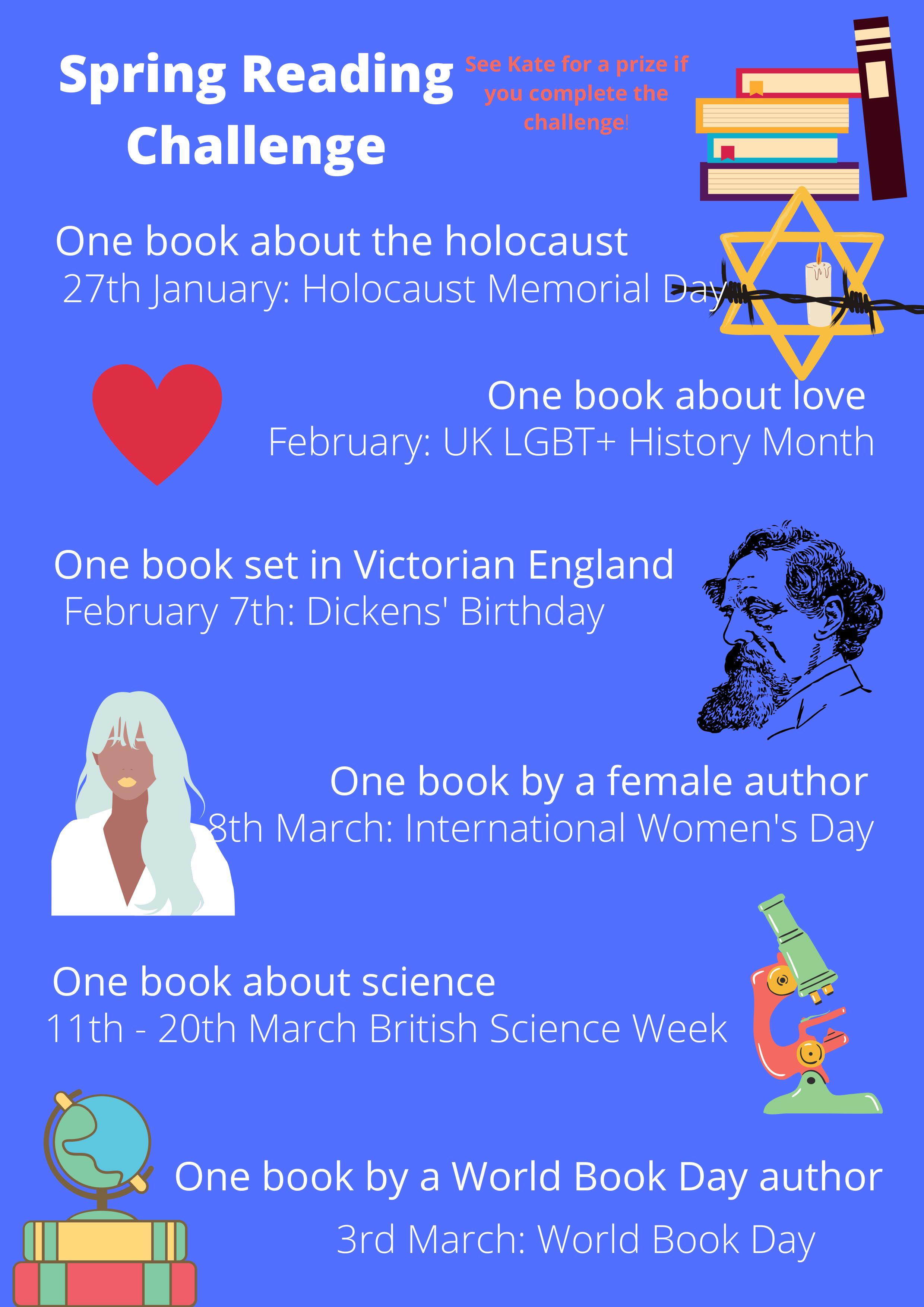 The Spring Reading Challenge enabled learners to explore important subjects, historical figures and significant events through the lens of literature. Our learners have expanded their understanding on a range of topics and developed a healthy habit by committing to the challenge over the course of three months.
'I am so proud of these learners for investing their time into something so valuable. Reading is such a powerful tool and I am sure these learners will reap the benefits of their investment!' - Kate Kelly, English Teacher and Literacy Lead.