Exploring Historical Perspectives: Lung Cancer Prevention and Government Involvement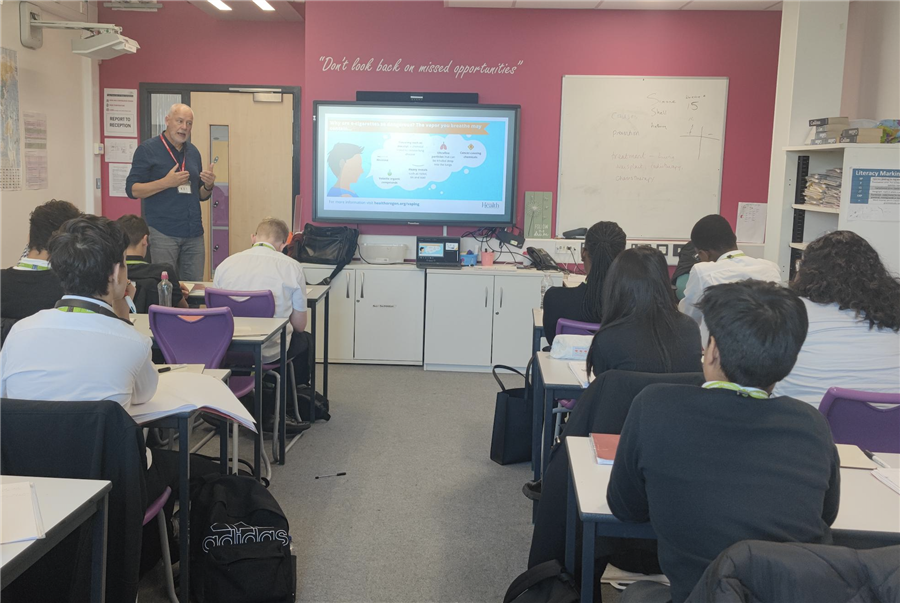 NHS cardiothoracic surgeon Chris delivered a masterclass to our year 10 and 11 history learners, exploring the evolving role of government in health prevention and its impact on lung cancer.
Cardiothoracic surgeons specialise in operating on the heart, lungs, and other chest organs, along with diagnosing and treating related diseases.
In our history curriculum, learners engage in a "Medicine Through Time" module, analysing the role of institutions in addressing public health issues. In the context of modern medicine, the focus is on lung cancer.
Chris conducted an informative presentation that provided historical insights into the government's role in tackling lung cancer. He traced the history of smoking back to the 1920s and discussed the scientific research connecting smoking with lung cancer in the 1950s. Chris discussed the battle involving the cigarette industry, healthcare professionals, and the ethical considerations in modern research.
'I did not know that pollution could cause lung cancer. I'm also shocked to see how cigarette companies were allowed to fabricate scientific research for their benefit, and that doctors used to be a large group of smokers.' Tyra, Y10 history learner.
The session concluded with a discussion on vaping and the need for ongoing research to determine its long-term effects. Learners also had the opportunity to ask questions, including exploring other causes of lung cancer, with pollution being one of the contributing factors.
Thanks to Chris for taking the time to enrich our learners understanding of key topics on the curriculum and for all the work he does saving lives!
'It is refreshing to hear from health professionals such as Chris, who see the effects of things such as smoking. Not only were learners shown parts of history that are not found in textbooks, but they were also able to learn valuable life lessons of the effects of smoking, and ethics in research.' Sabrin, History teacher.