Apprentice Achieves Award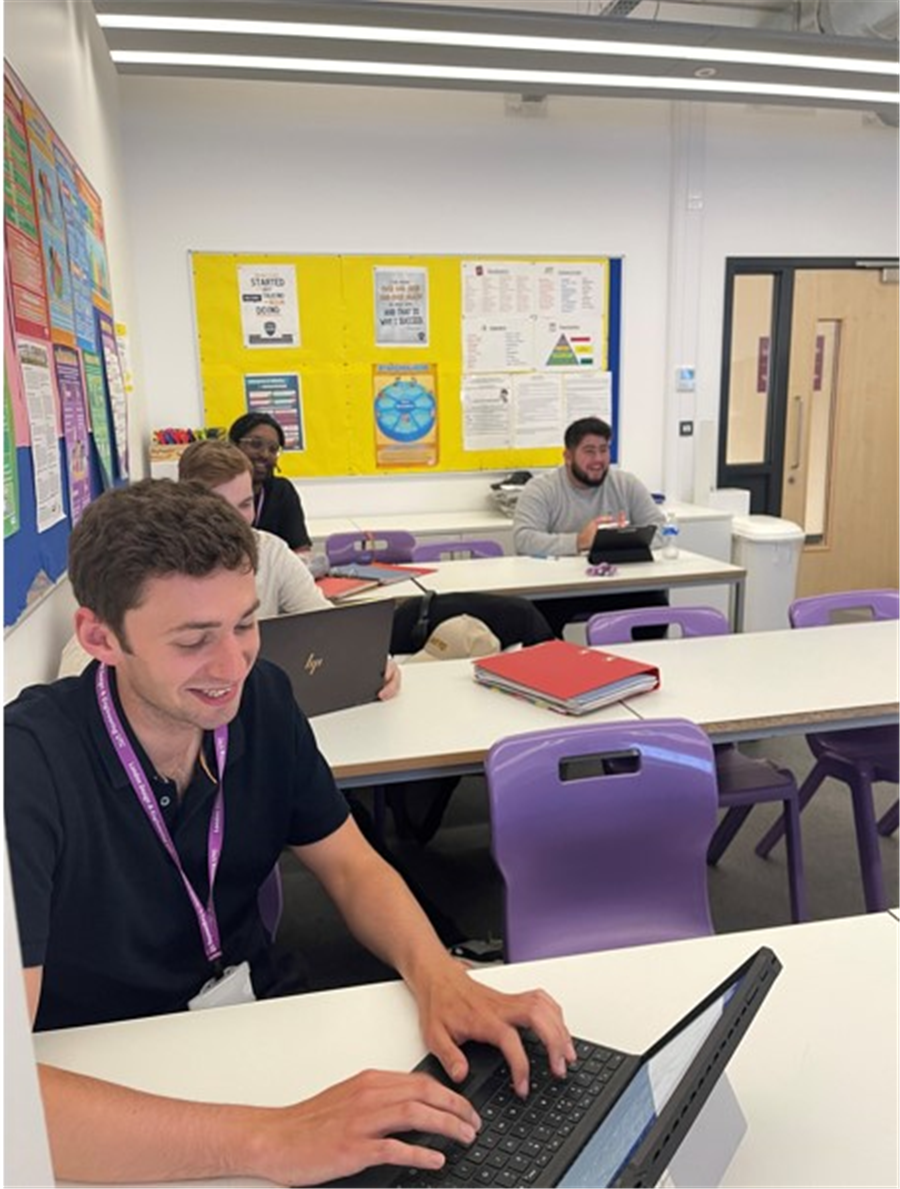 Our first year Apprentice Sam has won the Jack Petchey award for his exceptional achievements and diligence at both the college and his place of work. The Jack Petchey Achievement Award celebrates young people who have gone above and beyond to achieve great things in their personal lives, local area or college.
Sam works as a Highway Engineer Apprentice for Southwark Council and studies level 3 Civil Engineering at the college. He was nominated by Head of Apprenticeship Sharna for his attitude to learning, achieving his NVQ, and positive feedback by his employer. Sharna shared that, 'Sam is an extremely dedicated apprentice who fully applies himself to his course. His consistent drive combined with his enthusiasm is a great blend for helping him obtain excellent grades. Since his enrolment in September, Sam has shown tremendous flare in achieving distinctions in every single assessment so far and completing his NVQ in record time.'

We caught up with Sam to gain some insight into the mind of a Jack Petchey winner...
Current roles and hopes for the future...
I'm currently a Highway Engineer Apprentice for Southwark Council and it's quite a broad sort of job role. The highways team covers a lot of different disciplines like resurfacing roads, maintenance on the roads, designing roads- all that kind of stuff. In this apprenticeship, we get to rotate between teams and try different things. Further down the line I hope to be a civil engineer in either highways or railways.

Setting the standard...
I see this apprenticeship as a great opportunity because I'm being educated and gaining work experience whilst being paid. So, I believe you should appreciate that and need to make the most of it. Being punctual and putting in as much effort as you can is really important because at the end of the day, it's for your own benefit. And it's important to take full advantage of it.

Being a role model...
I think naturally being the oldest person in the class, I kind of assume a sense of responsibility to help others. Even if I'm not as academically gifted as some of them, I like to offer my support and bring us all together. I appreciate that everything I do here will have a knock-on effect with my career down the line. I want to make sure that my peers are also aiming in the right direction and have an understanding of the opportunities they have here.

Advice for those deciding on their post 16 options...
my main piece of advice would be in terms of which avenue you go down, whether that's university, an apprenticeship or sixth form. You need to think about what it is that you want to do. Don't just go down a particular path for the sake of it. If you're not sure about what exactly you want to do in life, then I think you should consider doing an apprenticeship because if you do an apprenticeship, you get work experience and an education. With work experience, you can find out what you don't like, then narrowing down the things that you do like. I've done a number of different job roles and I found that that's the best way to really ascertain what you want to do with yourself.
Well done Sam, we have no doubt that this trend will continue as he progresses through his apprenticeship.'
To find out more about apprenticeship opportunities at LDE UTC click here.