Bring on the Bobsleigh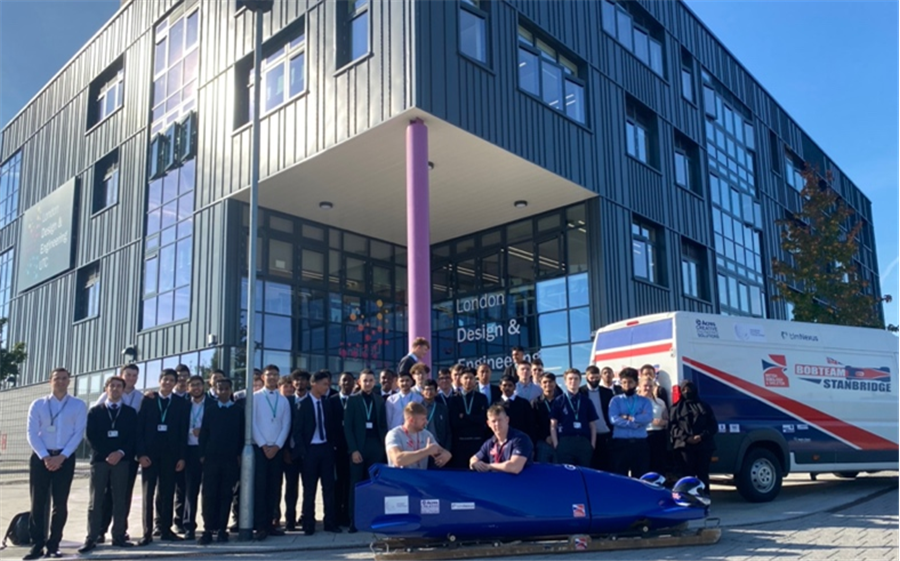 Our Inernational Air and Space Training Institute (IASTI) learners were recently treated to a visit by GB Bobsleigh Pilot & RAF Aircraft Avionics Supervisor John Stanbridge, and Alex Cartagena - GB Bobsleigh Brakeman & RAF Aircraft Mechanical Technician, sponsored by IASTI. The visitors brought along their 180kg bright blue bobsleigh sporting the RAF logo. This captured the attention of all learners, who were given the opportunity to actively participate throughout the presentation.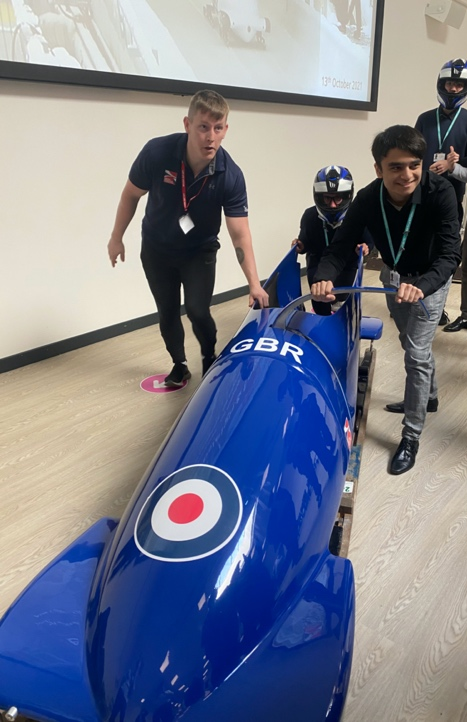 John and Alex, talked about the aerodynamics and forces that apply to a bobsleigh including, weight, drag, friction, velocity and momentum, relating the practice to the theory in their lessons. Our learners were intrigued as the team demonstrated how these dynamics can be compared to the forces that apply to an aircraft, including a discussion on the importance of the design and materials used to achieve the best performance.
Another focus was the relationship between the set of transferable skills that can be acquired through this sport such as, dedication, courage, resilience, focus, motivation, and discipline. When coupling these skills with environments of diversity and social inclusion, learners can only enhance their abilities to learn as well as their performance and mindset, which will have great impact on their future careers.
Our learners showed great interest and took on board all the advice they received. At the end, their excitement was visible when they had the opportunity to jump into a real bobsleigh.