Congratulations to Winning Artist Abbie!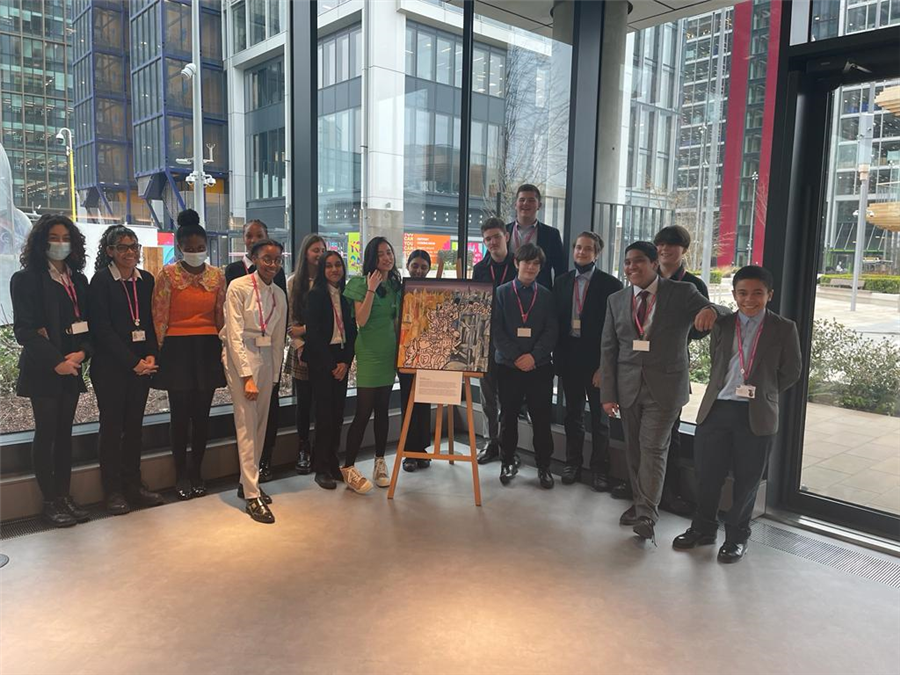 We are delighted to announce that Year 10 learner Abbie has won the coveted BBC Britain's Best Young Artist Award and we were invited to the unveiling of her final artwork at the British Council's prestigious Stratford site. Our Year 10 Art class went to celebrate the unveiling of this piece with a ceremony put on by the BBC. We enjoyed engaging talks from leading creatives in the country, such as the Director of Arts at the British Council, Skinder Hundal MBE, and leading contemporary artist Sonia Boise MBE.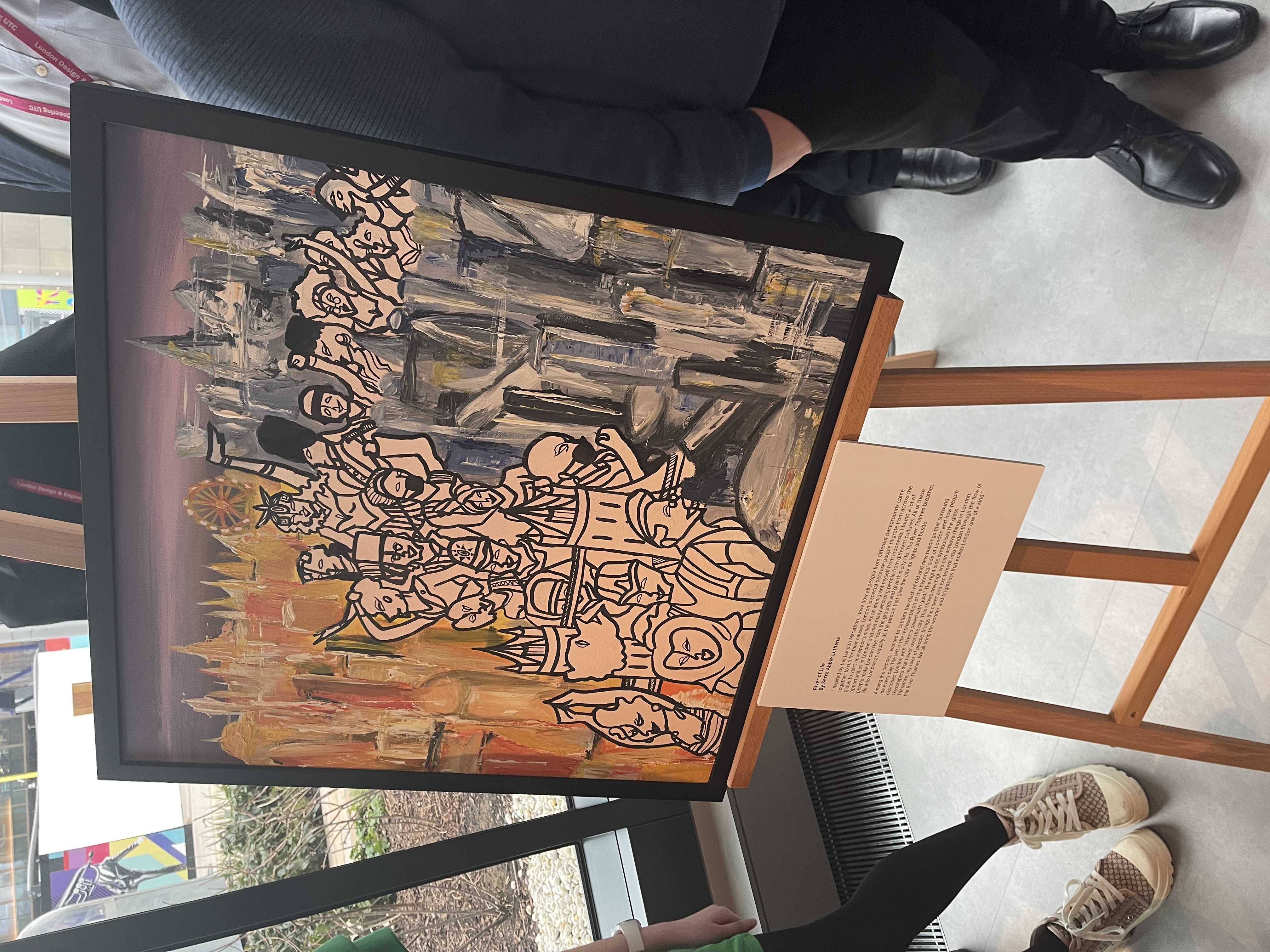 Abbie progressed into the finals through the Modern Art round, where she impressed the judges with her distinctive style.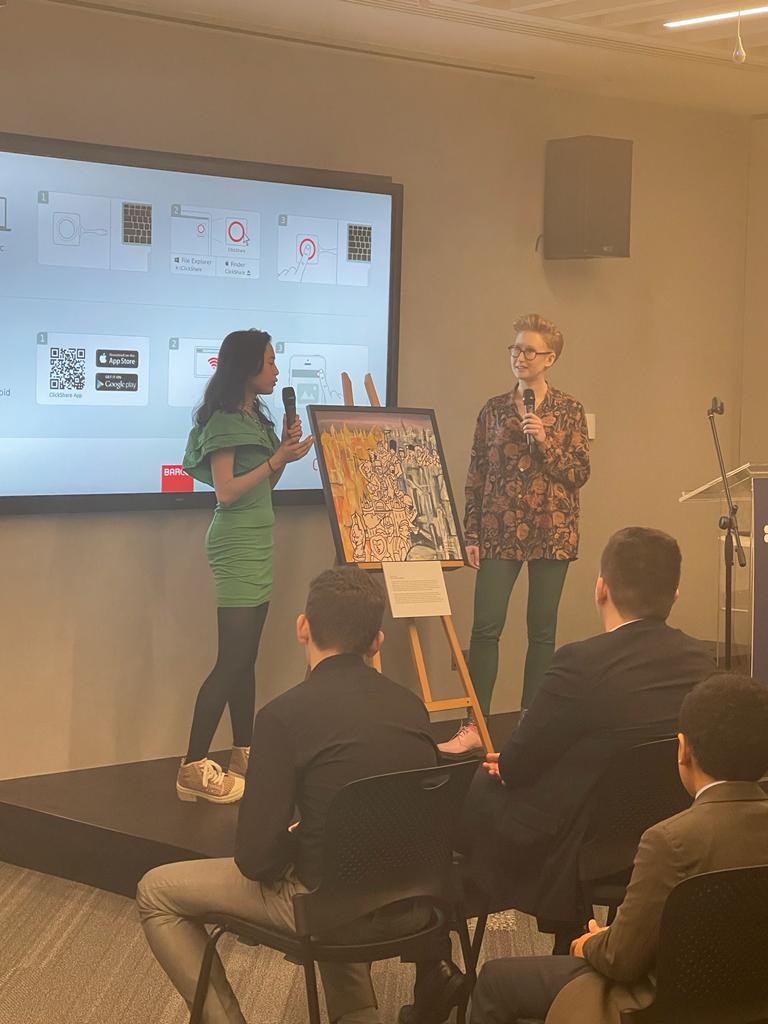 In the final, the challenge was to create a piece that celebrated her hometown. Abbie created an exceptional piece entitled 'River of Life'. In her own words, Abbie describes the meaning and inspiration of the piece that won her the title of Britain's Best Young Artist:
"Inspired by the London Marathon, I love how all people from different backgrounds came together to run for their causes. London is special because people migrate from across the globe to start new opportunities. As an immigrant myself from Indonesia, I found a lot of opportunities in London and met many amazing people from different cultures. All of these people make London rise from the grounds and give this city life. The River Thames breathes life into London as equally as the people that give the city its lights and bustle.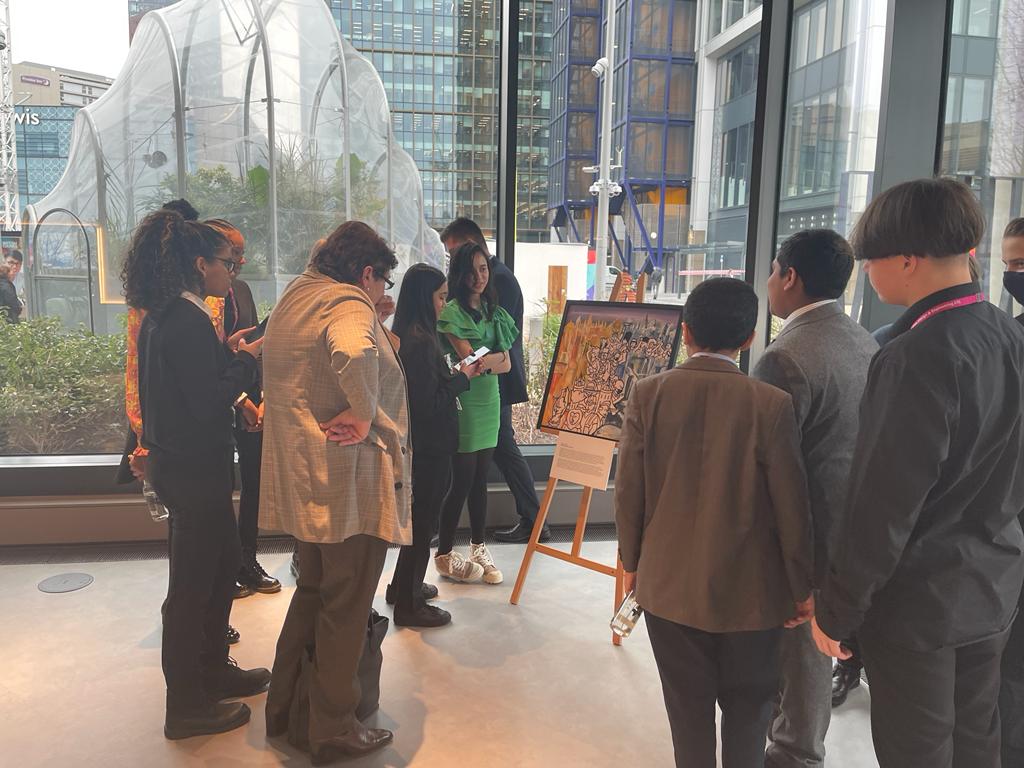 "Among the people, I wanted to capture the clash of old and new buildings that surround me every day. The left is the representation of the historical side of London and how people described London with 'streets paved with gold'. The right side symbolises the glass skyscrapers that tower over the city. This shows how high we can achieve things in London. Therefore, my river of people brings the cheer and excitement into London through the flow of the River Thames. We all bring the wonder and brightness that makes London one of a kind."
Abbie is a leading role model across the college and has inspired others due to her willingness to put herself forward for exciting opportunities such as these. We are excited to see the accomplishments to come from Abbie's diligent investment into her talents and interests.
This piece is now temporarily installed at the British Council building so that Abbie can be celebrated in her hometown.
View more about Abbie's victory here: Britain's Best Young Artist