Learners present at LEGO headquarters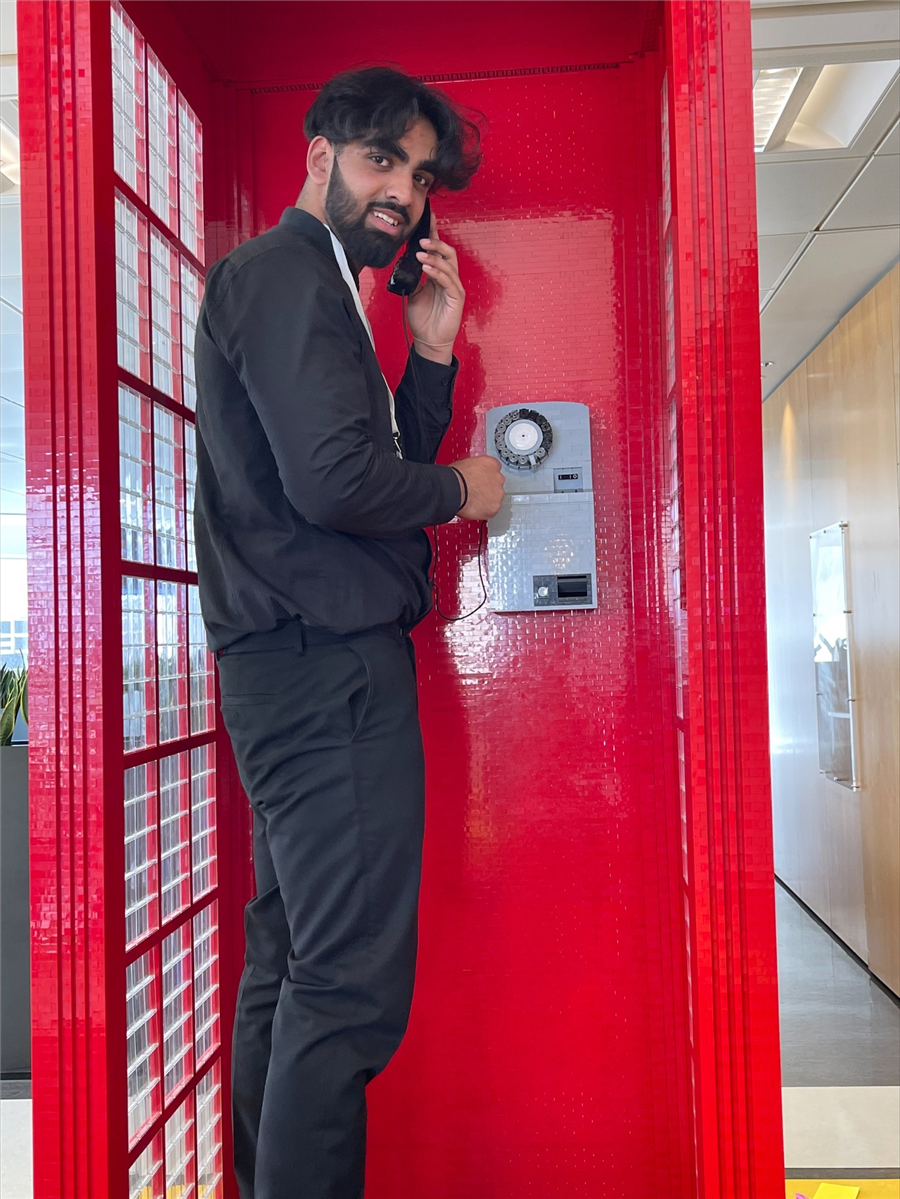 In March, our psychology learners were visited by the LEGO group (Digital – Ecommerce team) and set an exciting project brief. The learners were tasked to give a presentation at LEGO headquarters in Holborn!
Across the college, LEGO is used as a tool to unlock endless infinite learning possibilities- both in extra-curricular societies and in the classroom.
Our Psychology teacher and lead LEGO practitioner Shafina decided to centre the presentation around the subject of Attachment- a core topic on the curriculum:
'I decided on setting a project that aligns with the formation of a secure attachment and my thinking was play-based parenting. The learners were so excited to look at 'Purposeful Play' between parents and children, as this topic aligned with LEGO and topics from the curriculum,' Shafina shared.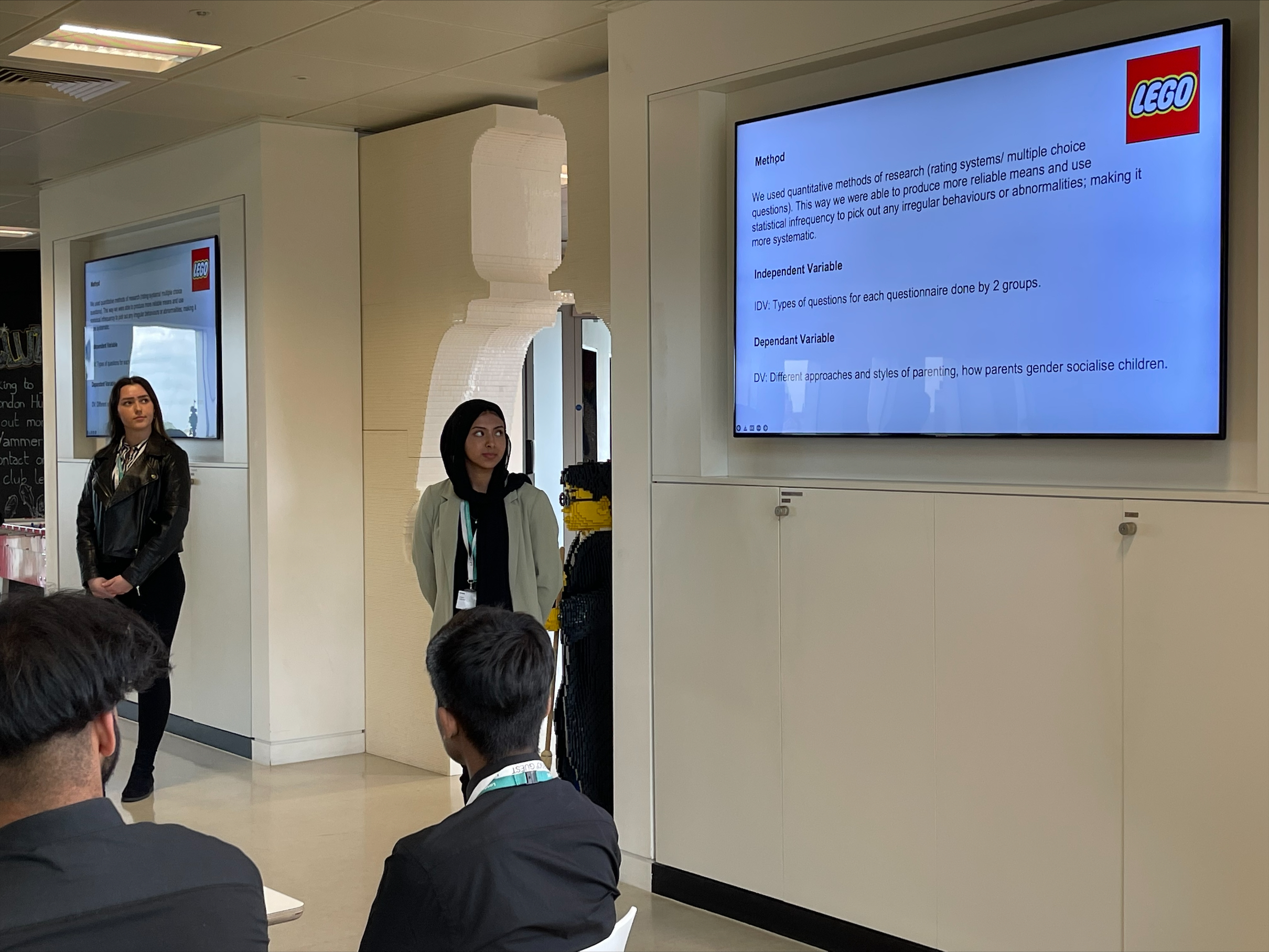 Learners were set the following research questions from LEGO:
What are the key benefits of playful parenting? How does it help children to form connections and overcome challenges?
What are some of the current challenges for girls in STEM? How can parents encourage girls to get into STEM?
Is LEGO generally seen as a gendered toy? How could LEGO facilitate the road to STEM for girls?
As Research Methods is a heavily weighted topic on the psychology exam, this project gave learners the opportunity to explore and revise scientific research in a real professional setting.
In preparation for their presentation, learners had to consider what type of research they would conduct, why and how variables, hypotheses, issues, ethics and several other exam-based components.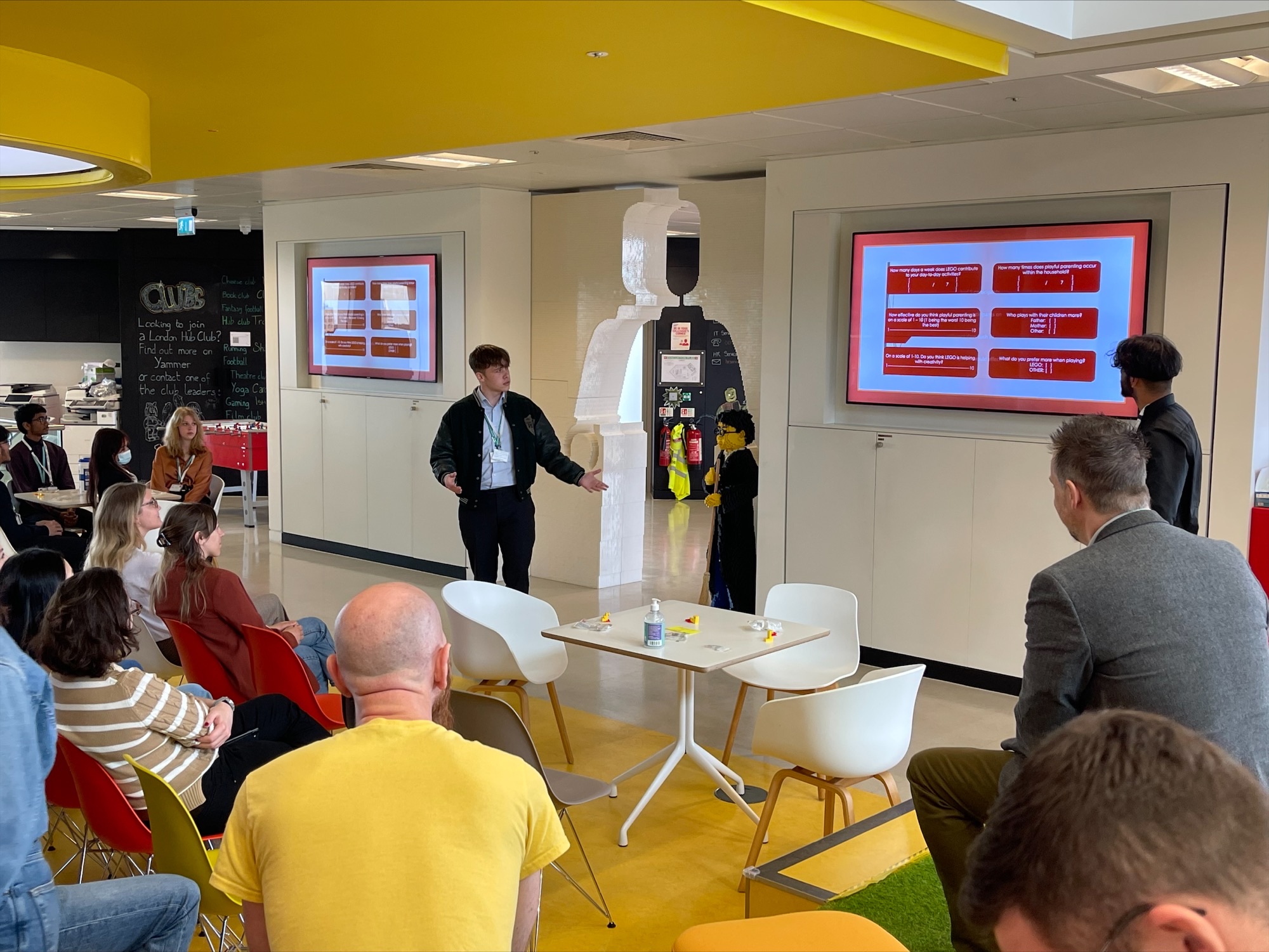 'It is important that the learners understand how the topics on the curriculum have real value in the working world. By preparing and delivering a presentation at LEGO headquarters, our learners experienced first-hand the importance of certain topics that are on the psychology course,' Shafina shared.
Once they had designed their studies, carried them out and collected findings, learners were then invited to the LEGO Hub (HQ) in Holborn to present. With the LEGO group directors all present, the pressure was on. Our learners rose to the occasion and did the college proud, as they presented their research findings with confidence and clarity.
Following the presentation, LEGO have decided to use our learner's research data towards their family insights work! As well as deepening their understanding of research methods, learners used the skills they learnt on the psychology course to add value to global company.