Sporting Triumphs!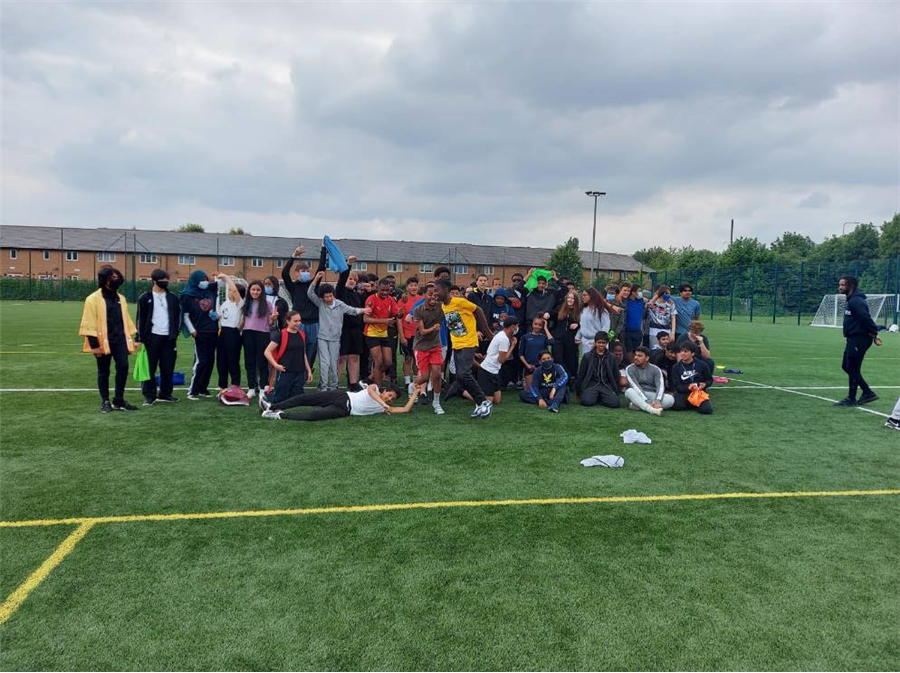 Traditionally we have held a Sports Day for our learners every year, but due to the lockdown, this was one activity that could not take place in its usual format. We looked to our friends at West Ham United Foundation to use their magnificent local facilities in Beckton and they supported us in the running of events.
This year, more than ever, we wanted to ensure that our learners experienced being together in an unpressurised environment, where they could just play and have fun. The games played included handball, football, tennis, bean-bag throwing, relay races and British Bulldog.
Head of Behaviour, Kenan Drugzani who was present at the eent said, "It was great to see our learners back outdoors in the real world, laughing and having a great time."
Wellbeing Lead, Gloria Gold stated, "We all know the benefits of sport on our wellbeing and this was an opportunity for us as a college, to support the mental wellbeing of our learners. It was a really successful event and many learners expressed how much they enjoyed it."
Head of year 10, Tony Green added, "A very successful day for our learners representing LDEUTC outside of school. All learners helped take care and motivate each other to participate during the day. I also wanted to say a big thank you to those who helped with the Year 10 sports day. From those who accompanied learners on the day, to those who helped support learners beforehand and those who helped to organise and set up the paperwork."
This has been the first off-site trip with the year group since the easing of lockdown measures. The day went very well and the learners thoroughly enjoyed the experience.