UCAS Discovery UK tour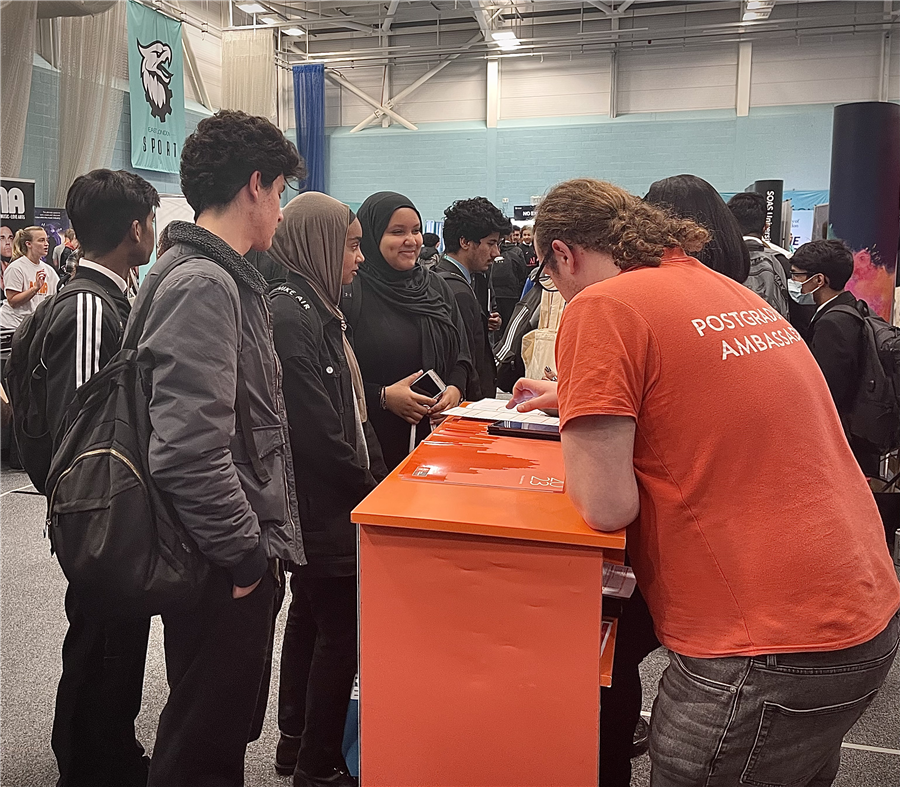 Following two years without an in-person event, UCAS triumphantly returned to host a value packed university exhibition. Formerly named Higher Education Convention, UCAS partnered with the University of East to host over 130 universities and several employers. In UEL's SportDock, just a short walk from the college campus, our year 12 learners enjoyed an afternoon of university stalls, talks, workshops and more.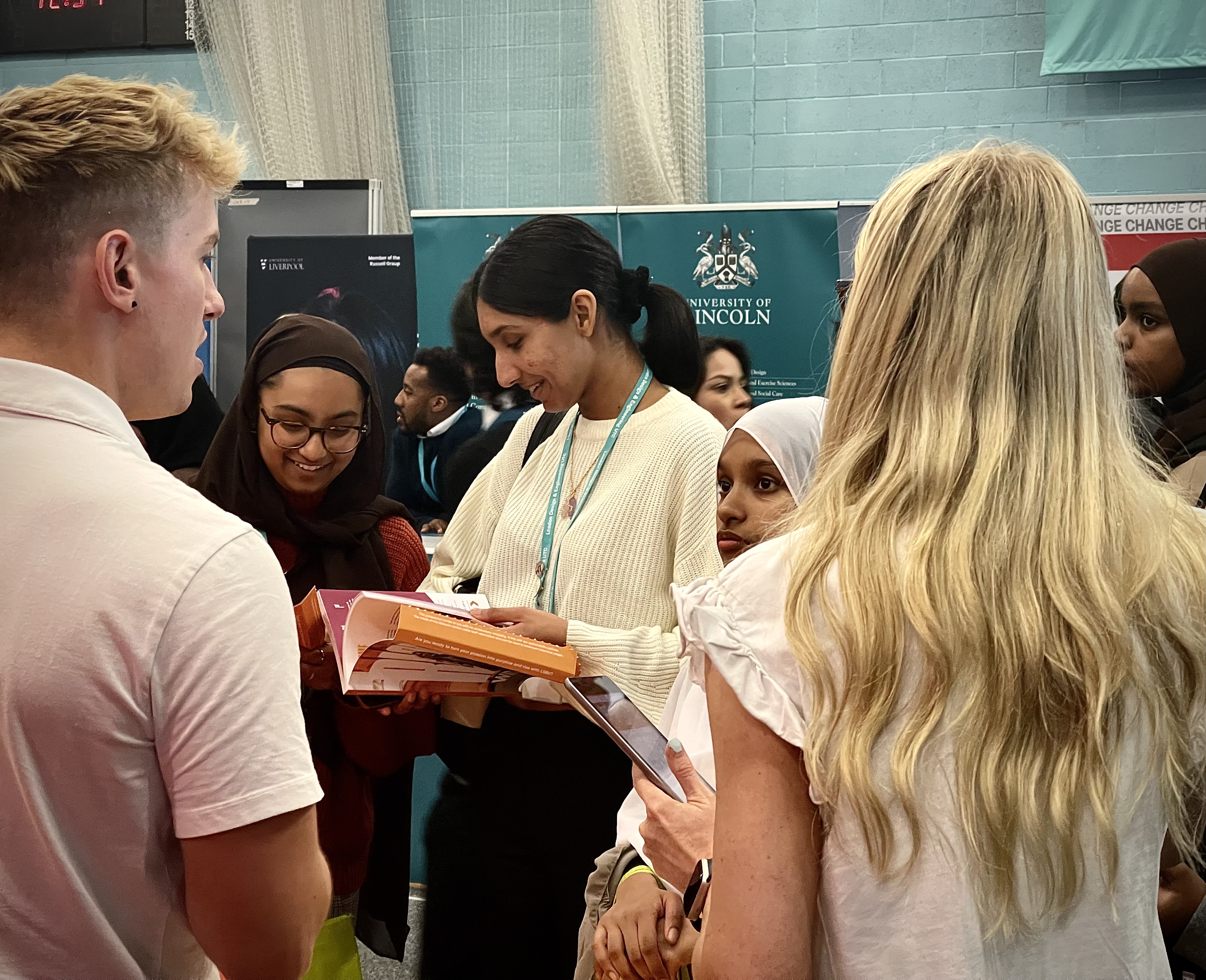 The UCAS exhibition provides students across the country with a chance to better consider their future. It is an event where students can explore and meet with universities, colleges and employers face-to-face and acquire specific advice to help with their future. They also benefit from talks throughout the event on a range of subjects including student life, student finances and choosing the right university course.
At the college we support our learners with their next step by providing mentoring throughout the year on application processes, personal statement writing, CV writing and much more. Unlike mentoring events and workshops at LDE UTC, during UCAS discovery, learners had to navigate through the exhibition independently. With great confidence and maturity, our learners went from stall to stall and networked with different universities and employers, gained specific advice to inform their future choices and enjoyed an array of free tote bags and pens!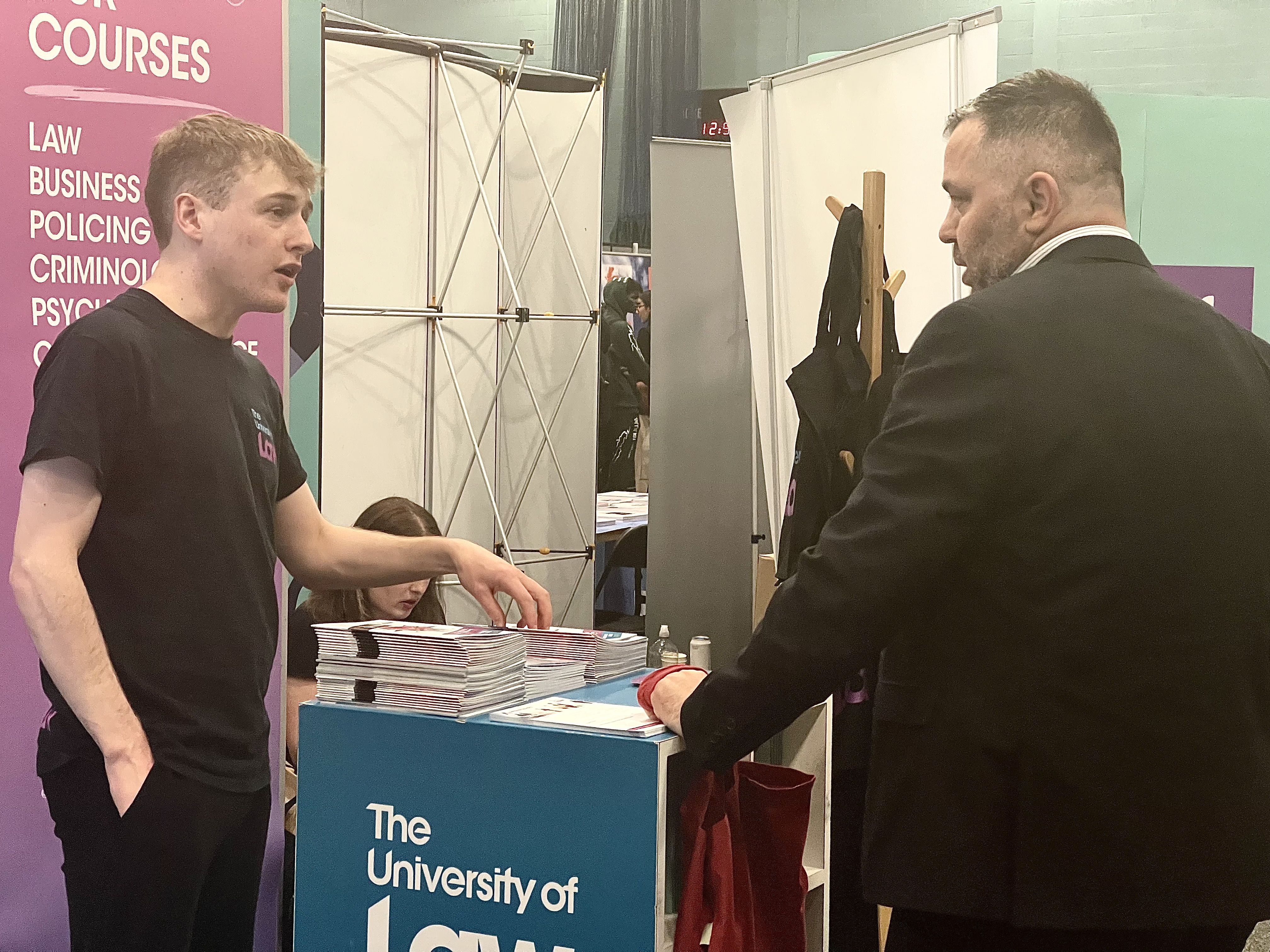 Fatima shared, 'During UCAS Discovery I was able to gain insights into different universities and their qualities. I also learned about the range of courses universities offer- some courses I hadn't even heard of before!'
Thanks to UCAS and UEL for such a valuable event and well done to our year 12 learners for taking full advantage of this opportunity.
'It was great to once again attend an in-person event at UEL. Our Year 12 Level 3 learners have just been introduced to the university application process and the first stage is to attend the UCAS Discovery event to research the huge variety of courses and universities available to them. They can now spend the summer visiting possible universities, finalising choices and writing their personal statements. This will be followed up in college through our Learning 4 Life programme.'