Year 11 Parliament Workshop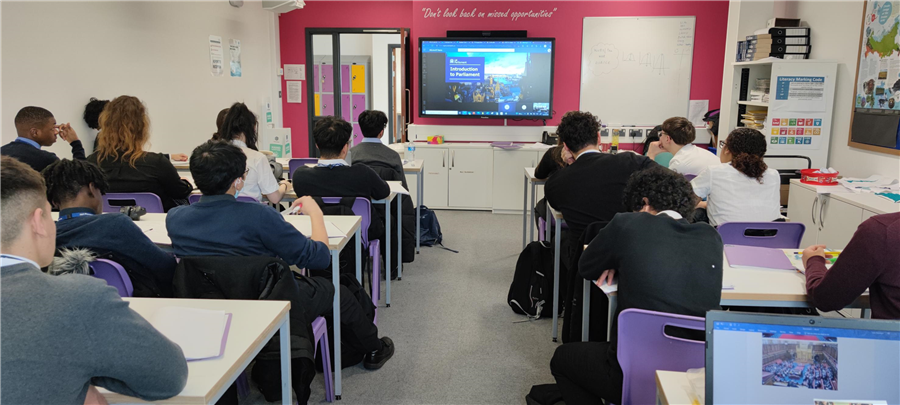 Our year 11 History learners were virtually visited by two junior members of the Houses of Parliament and enjoyed an engaging session about the history and structure of the Houses of Parliament.
The interactive session covered a range of topics including the role and validity of the House of Lords, the History of the Houses of Parliament, the different roles in the House of Lords and Commons, understanding how Bills are formed, the role of the monarch, how our voting system works, the history of our democracy and how young people can become involved in local decision making.
As well as being taught all about the structure of the Houses of Parliament and the House of Lords, our learners were given the opportunity to ask and answer questions which sparked thought-provoking discussions. Learners were encouraged to think critically as they questioned political structures in this nation such as Hereditary Lords, Cross Benchers and the attributes needed to make an effective politician. For example, when they were engaged in a discussion over who they believed should be given a seat in the House of Lords when it came to important issues such as child poverty, our learners suggested the footballer Marcus Rashford, and shared compelling reasons for their decision.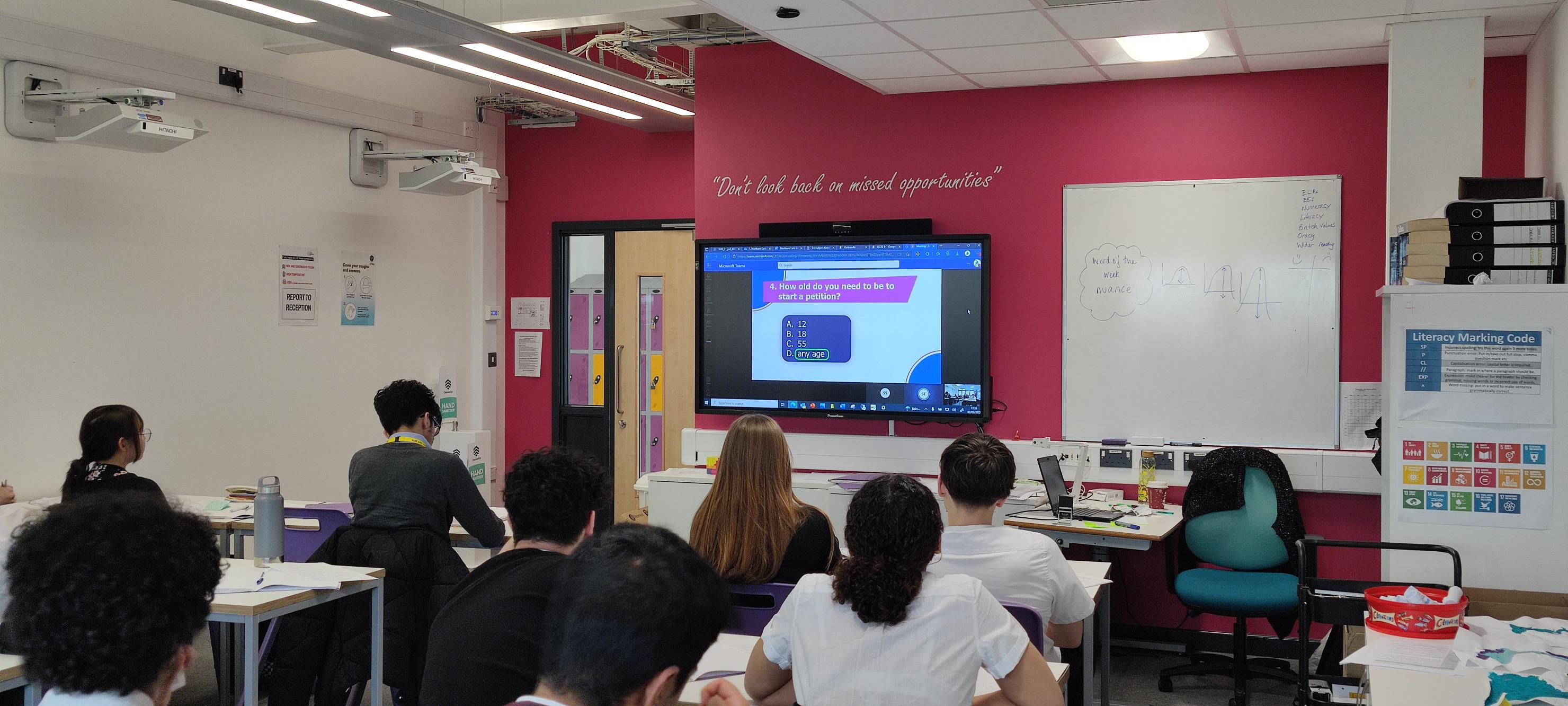 Skye shared, 'I didn't know we had such an important role in our society. We do have a voice, and we can make a change'.
This virtual session not only offered insight into the political structures in Britain, but also covered the area on the curriculum exploring the decision making in Elizabethan England. Learners were asked to complete a project entitled, 'How far has Parliament changed since Early Elizabethan England in 1558?' They explored how democracy has changed and evolved over the last 500 years, how the role of monarch has evolved into a constitutional monarchy and how some structural aspects such as the House of Commons and the House of Lords as well as hereditary lordships remain the same. Our visitors also explored comparisons between our 'First Past the Post' voting system and Weimar Germany, where they used proportional representation, which helped consolidate learners' understanding of how different democracies operate.
Aisha shared, 'I really enjoyed the session, it taught me a lot about our democracy. I have now registered to vote. I did not know I could register to vote from the age of 16, although I know I need to wait to vote until 18. I think I will be the first in my family to do this.'
'I was excited to share this experience with our learners. It has made them more culturally and politically aware, it has taught them British values around democracy and tolerance, as well as individual liberties. It has inspired some of them to be active members of the community and I am very proud of them for this. We have achieved our goals as the adults caring for our young in society, when we empower them to take responsibility and make important decisions for themselves.' – Sabrin, Lead Humanities, and Equalities Diversity & Inclusion (EDI) Lead.