Fake or Real?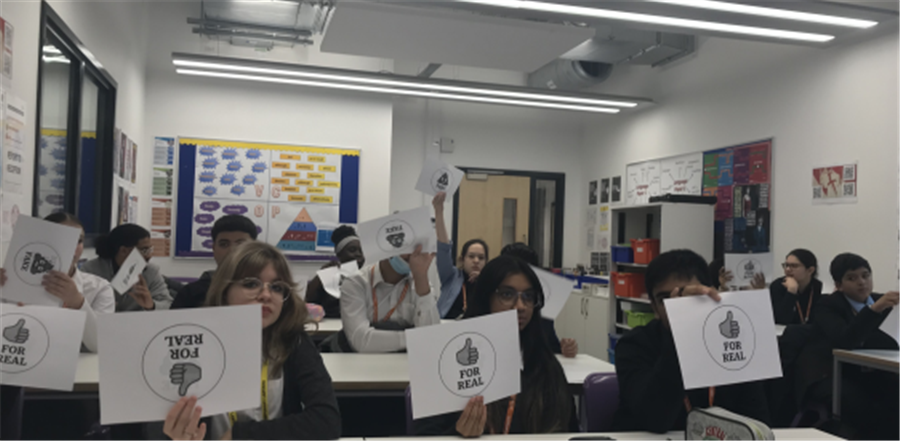 Fake or for real: Year 9 LDE learners impress in English workshop
LDE UTC welcomed Mena Sultan, Education Officer at the Guardian Foundation's Education Centre, to deliver a workshop entitled 'Fake or for Real' for our year 9 learners on the subject of real or fake news. In our digital age, we have instant access to a wealth of information at the click of a button or a swipe of a screen. It is important for our learners to pay attention when consuming information so they can discern between what is real and what is fake.
In the workshop, Mena demonstrated just how difficult recognising fake news can be by sharing a series of headlines with the learners, and challenging them to distinguish which were genuine. Many were surprised to find out they had guessed incorrectly on multiple occasions, showing just how easy it is to be misled by a headline.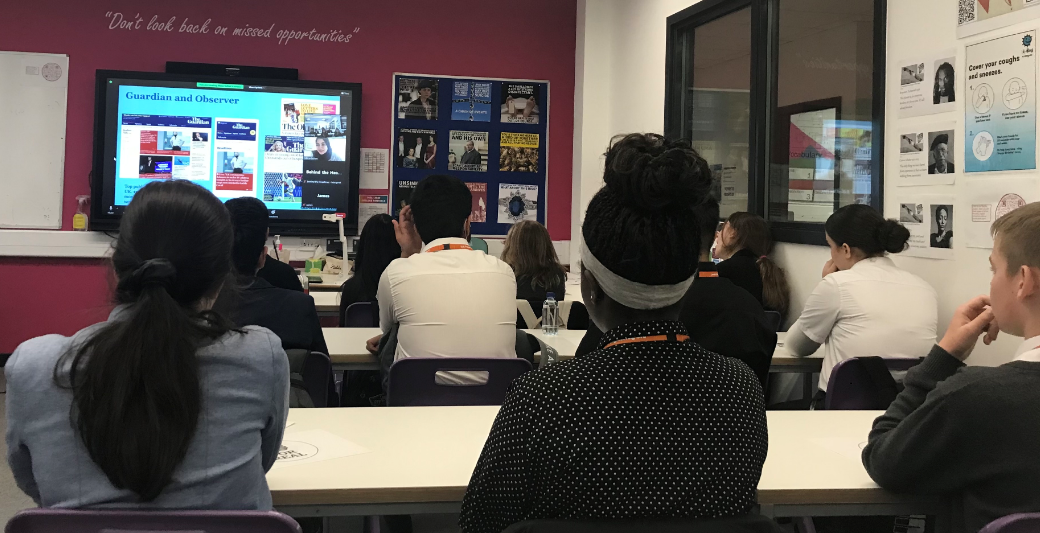 Learners then discussed various places where they received their news – outlets ranging from TikTok to eavesdropping on parents' conversations, as well as the effect the internet has had on the way we consume and communicate information.
LDE UTC English teacher, Kate Kelly praised the learners' approach to these discussions: "They offered perceptive ideas to class discussions and were eager to participate in all the activities set. I was very impressed with their engagement throughout the workshop."
Mena Sultan was also impressed by our learners; she shared that she was inspired by all their 'fantastic ideas' and 'inquisitive questioning.'
At LDE UTC we want our learners to seize all opportunities provided by this digital age, whilst also being aware of its dangers. Workshops like these – that encourage critical thinking with direct, real-life application – align with our aim to cultivate and develop well-rounded members of society.