On the Right Track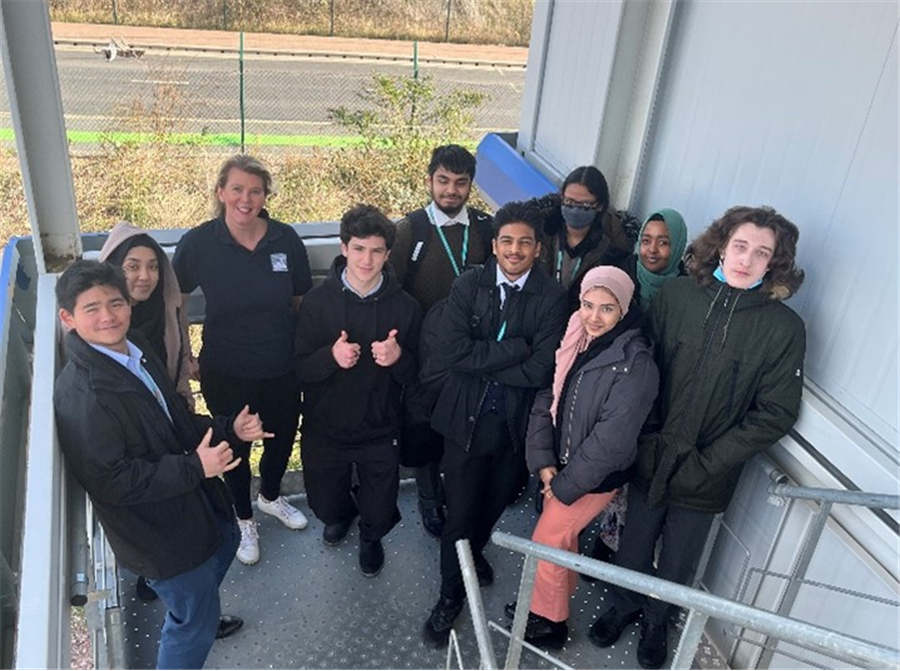 Our Year 12 Product Design learners had a real eye-opener last week, when they were invited to Beckton Docklands Light Railway (DLR) Maintenance Facility Building. They were able to go behind-the-scenes and see first-hand how the DLR train fleet is stored and serviced when they're not busy serving the commuters and inhabitants of East London.
Working alongside the friendly folks from Buckingham Group Contracting, the ambition of this Employer Led Project is to come-up with an innovative design concept and proposal for a new, next-generation servicing facility which will house the DLR trains for inspection, servicing tasks and cleaning activities. Many safety, and technical factors will be taken into consideration during the design process. Just like the DLR pioneered the use of driverless and automated trains in the UK, the learners are being encouraged to think out of the box for this design challenge. This might include the clever use of automation and robotics to improve efficiency of maintenance processes, the use of smart materials to improve the site's environmental credentials, and creative design concepts to enhance the working environment and improve the aesthetics of the facility. By catering to these needs, the learners will design a facility which will efficiently and safely support the needs of the DLR maintenance teams while providing a positive contribution to the area.

One of the highlights of this trip was a presentation by two of our very own LDE UTC alumni, Muhammed and Mahir. They shared their incredible learning journeys and stories of their career progression from being learners at LDE UTC to becoming apprentices at Buckingham Group. "LDE UTC provided me with a wealth of knowledge in my subject area, as well as the tools to apply it in practice. That's made me confident on site as I carry out my job and carry on learning, and it's just amazing to put all the theories we learnt at college into practice" said Mahir.
Buckingham Group's Group Social Value Manager, Rachael Land reflected on the day and added, "It was really nice to have the learners experience what it is like on a construction site. Hopefully, Muhammed and Mahir's talk demonstrated the value of apprenticeships as an alternative to university for those who are considering options for their next stage of learning".
Learners were treated to a panoramic view of the new maintenance facility building.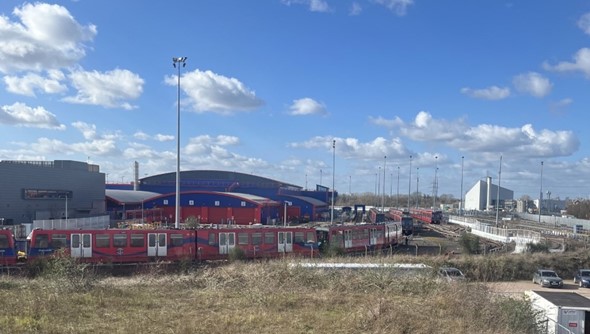 Contractors Engineering Manager for Rail, John Hilliard, explained in detail the infrastructure and function of the new maintenance building and provided our learners with a wealth of insightful tips and useful suggestions to be applied to the design project. When asked what the main takeaway from the site visit was, learner Samson exclaimed, "I never knew there were so many complexities in projects like these, but after being given all this useful information, I am raring to showcase my design ideas to help solve these challenges".
We can't wait to see what our learners/designers will produce this time!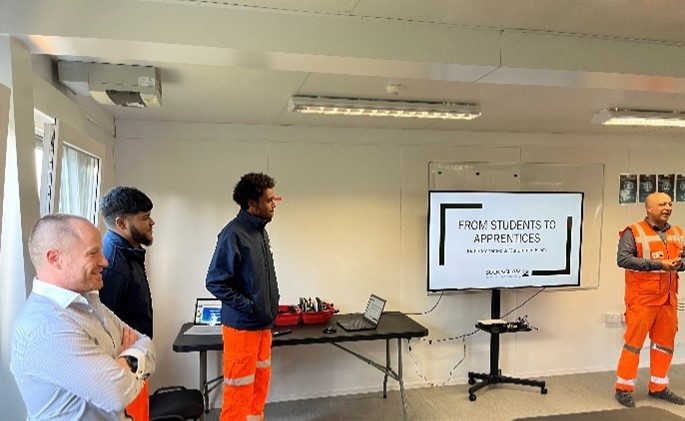 LDE UTC alumni, Muhammed and Mahir share their work experiences in a "Q & A" style presentation.