Careering Ahead with Lendlease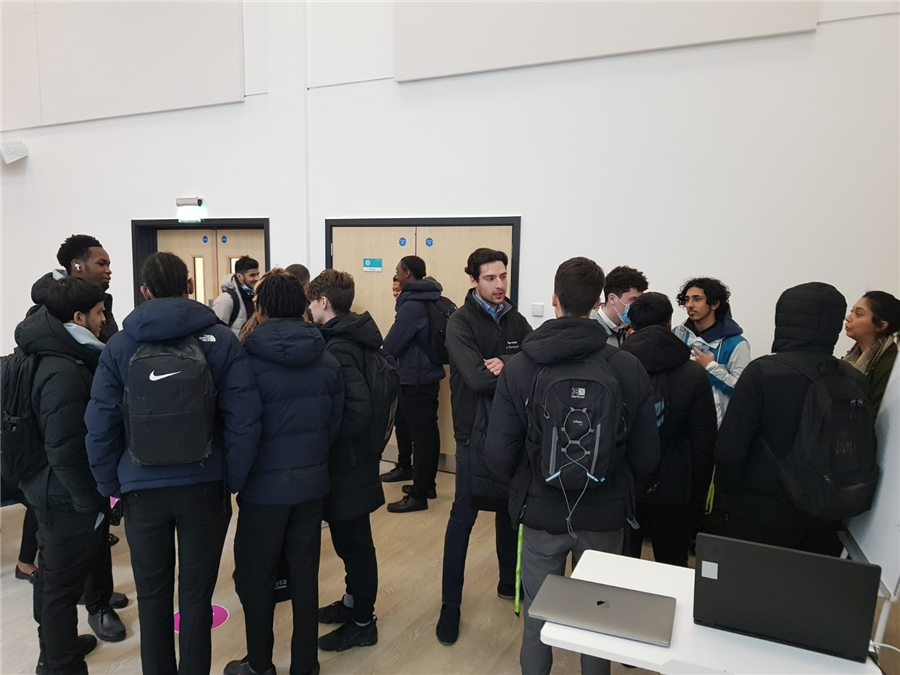 We welcomed giant global construction company Lendlease to LDE UTC to deliver a Masterclass for our year 13 learners on their application process, and to give us an insight into their company. Lendlease is one of the world's most prominent property and infrastructure groups, operating across 12 of different countries with over 13,200 employees worldwide.
They began the session by outlining the core values of the company, showing the learners their world class portfolio and discussing the importance of their one vision: 'To create the best places'. Our visitors explored the different actions that go into completing this vision, such as the job roles needed to achieve this and details of the construction process.
The masterclass then moved onto top tips and tricks to offer our learners an advantage when applying for apprenticeships or writing a CV. Learners were encouraged to ask themselves: what makes you stand out from the crowd? They were encouraged to consider skills such as business acumen, communication and leadership – as well as relevant work experience where these skills can be demonstrated. Our visitors from Lendlease stressed the importance of seizing the work experience opportunities available at the college so that they would shine out above other candidates during the application process.

After exploring how to demonstrate the key skills that employers look for, Lendlease shared a number of opportunities available in the construction industry. Job opportunities ranged from accountants to ecologists, designers to drone fliers, caterers to construction managers and many, many more! All of which gave our learners aspirations and indications as to what they may be able to do next.
The session then went on to outline the postgraduate and undergraduate opportunities available at Lendlease. Patrick and Jodie, who had both risen through Lendlease's undergraduate apprenticeships, shared their experiences on the course as well as outlining why they had chosen this career path and what they have achieved in the construction industry.
Learners were able to hear about real experiences from leading employees in the industry who went through the apprenticeship route, offering them invaluable insight into the wealth of opportunities available after they leave LDE UTC.
Learners rushed to speak to our visitors at the end of the Masterclass, eager to gain more information on Lendlease's opportunities.
'It is great to have such a prestigious company as Lendlease come to our college and not only inspire our learners, but also provide routes into industry through their undergraduate schemes. I know the learners were left inspired and better informed on their next step after LDE UTC.' Janice Tricks, Careers and Employer Engagement Lead.